Description
Wired Sussex Digital, Media and Technology Business Finance Forum supported by Plus Accounting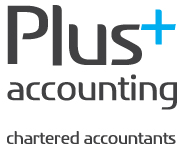 Are you a digital, media or technology SME looking to grow?
Wired Sussex has teamed up with Plus Accounting to provide a quarterly members only Forum to engage with you and really understand the challenges and difficulties businesses in the sector have when looking at their current financial position and their future financing desires.
We would love you to join us on Monday 18 July where Plus Accounting's Finance Director, Jamie Young and one of their Client Managers, Alex Koupland will be discussing the following issues at our first event;
How can I better understand the financial performance of my company?
Strategies and tools to manage my cash flow - how to understand a cash flow statement
Wired Sussex is being supported by Plus Accounting to engage with Business Owners, Accounts Staff, Office Managers or any member of the team that deals with the company's finances.
The Forum will give you a chance to discuss your views, opinions and questions in a peer to peer environment and draw on the expert knowledge of Plus Accounting.
We will be holding the Forum at MyHotel on Jubilee Street, Brighton on 18 July - please join us from 9.00am for coffee and cake and we will begin the Forum at 9.15am.
Please note this event is exclusive to members of Wired Sussex. Membership To Wired Sussex puts you at the heart of one of the fastest growing digtal, media & tech. communities in the UK. You can find out about the benefits of joining hereIf you have any questions about membership please contact kieron@wiredsussex.com
For further information on this event, please contact Wired Sussex or Plus Accounting.