Description
Over the last 10 years use of digital technology in every part of our lives has increased dramatically. Most people carry smart phones which give them access to huge amounts of information instantly. Wearable technology provides information about our personal health direct to our phone, increasing our ability to manage our physical and mental health. Add access to Wifi and 4G across Leeds and you have almost unlimited potential. So how is the NHS taking advantage of this potential, where is Leeds and York Partnership NHS Trust and where do we want to be in the near future?
With the electronic patient record embedded as part of daily practice across the mental health trust in Leeds and York, what are the next initiatives, how do we make sure they meet the needs of both the staff and service users while maintaining confidentiality and security? How can you get involved in shaping the future of digital technology use in Mental Health and Learning disabilities in Leeds?
All this and more will be discussed in this interactive session over coffee and cake!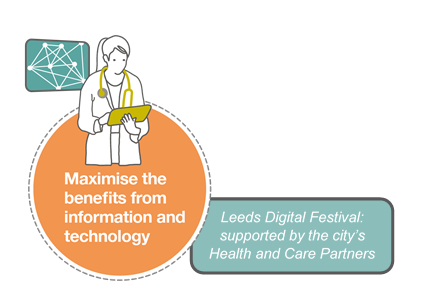 Our city's Health and Wellbeing Strategy 2016-2021 sets out a clear vision that 'Leeds will be a healthy and caring city for all ages, where people who are the poorest improve their health the fastest'. This includes maximising the benefits from information and technology as a key priority. The health and wellbeing strand of the Digital Festival is a celebration of the diverse and innovative work taking place to help us achieve our shared, bold ambition for Leeds to be the best city for health and wellbeing.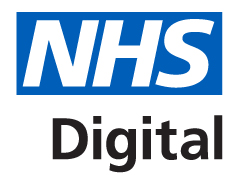 Based here in Leeds, NHS Digital is harnessing the power of technology and data to improve the use of health and care resources and make lives better.
As the national IT partner to the health and social care system, we provide a range of services and expertise including infrastructure that keeps services working 24/7, data security services, more than 200 official statistical publications and vital information that helps patients, doctors and nurses every single day.
We are one of the largest employers in not only this city, but nationally as a leading organisation for technologists, analysts and specialists from a spectrum of fields, from communications to finance, who want to make a difference.
We will be taking part and hosting events throughout the festival so come along and find out about what we do, why it matters and how you can get involved.