Digital Play and Learning in Schools
Description
How can digital play enhance learning?
Manchester Metropolitan University's Faculty of Education and Emile Education are pleased to put on a special evening of talks and debate.
Focusing on digital play and learning in schools, a very special group of speakers has been assembled.
5.00pm - Welcome Speech - Pro-Vice-Chancellor, Professor Richard Greene
5.10pm - Dr Philip Hood
"Using Language to Learn - why the content of language classes is so important"
5.55pm - Professor Nicola Whitton -
"Fail better: the power of playful learning"
6.15pm - Panel Discussion
Chair: Kirsty Styles of Tech North
Computer Games Expert: Simons Smith of Gameopolis and Thumbfood
Academic: Dr Gee Macrory of MMU
Teacher & Industry: Aeron Saxton of UKFast
Teacher: Amy Kingsley
Teacher: Geraldine Kirkup from Our Lady of Mount Cartmel
7.00pm - Close
Food and Refreshments will be provided.

Car parking will be made available at the Brooks Building and further information will be provided once your booking has been processed.
Anyone attending will also be given FREE access to Manchester Metropolitan University's first ever online resource for primary schools called - Emile -.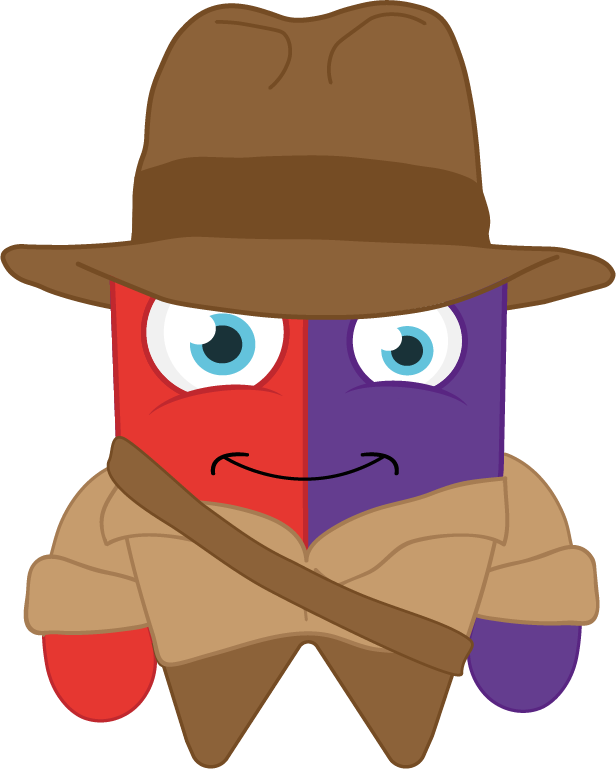 Professor Richard Greene
Pro-Vice-Chancellor Research and Knowledge Exchange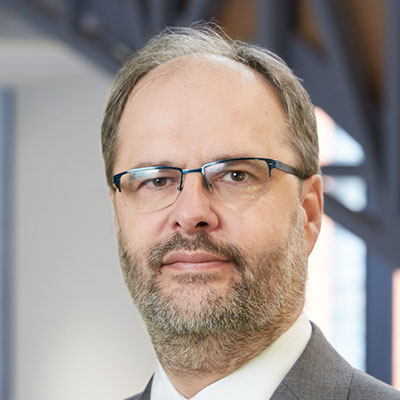 Professor Greene graduated in medicine at Charing Cross and Westminster Medical School in 1991 having obtained a BSc and a PhD from the same institution in 1986 and 1989 respectively.
He completed pre-registration house jobs in medicine and surgery before spending six years in the Department of Pharmacology at the University of Oxford (with a secondment to the University of California, Irvine), firstly as a Wellcome Trust Mental Health Research Training Fellow then as Medical Research Council Career Development Fellow. He was appointed to a Lectureship in Biomedical Science at the University of Sheffield in 1998 and to a Senior Lectureship in Anatomy at the University of Bristol in 2001. At Bristol, he was member of the Medical Research Council Centre for Synaptic Plasticity and founding co-director of the Applied and Integrated Medical Sciences Centre – a Centre for Excellence in Teaching and Learning. He became Head of Department and Chair in Anatomy at University College Cork, Ireland, in 2008, before moving to the University of Bradford in 2010 as Dean of the Faculty of Life Sciences. In March 2016, he was appointed Pro-Vice-Chancellor for Research and Knowledge Exchange at Manchester Metropolitan University.
He has been a member of the Court of Examiners of the Royal College of Surgeons since 1999 and for five years was the Sessional Tutor with responsibility for the development and delivery of the national Scientific Basis of Surgical Practice postgraduate course. In 2006, he completed a Master in Business Administration degree at the School of Management, University of Bath, where his research dissertation focussed on entrepreneurship in higher education institutions. He has held non-executive directorships at the Company of Anatomists and Incanthera Ltd.
Dr Philip Hood of the University of Nottingham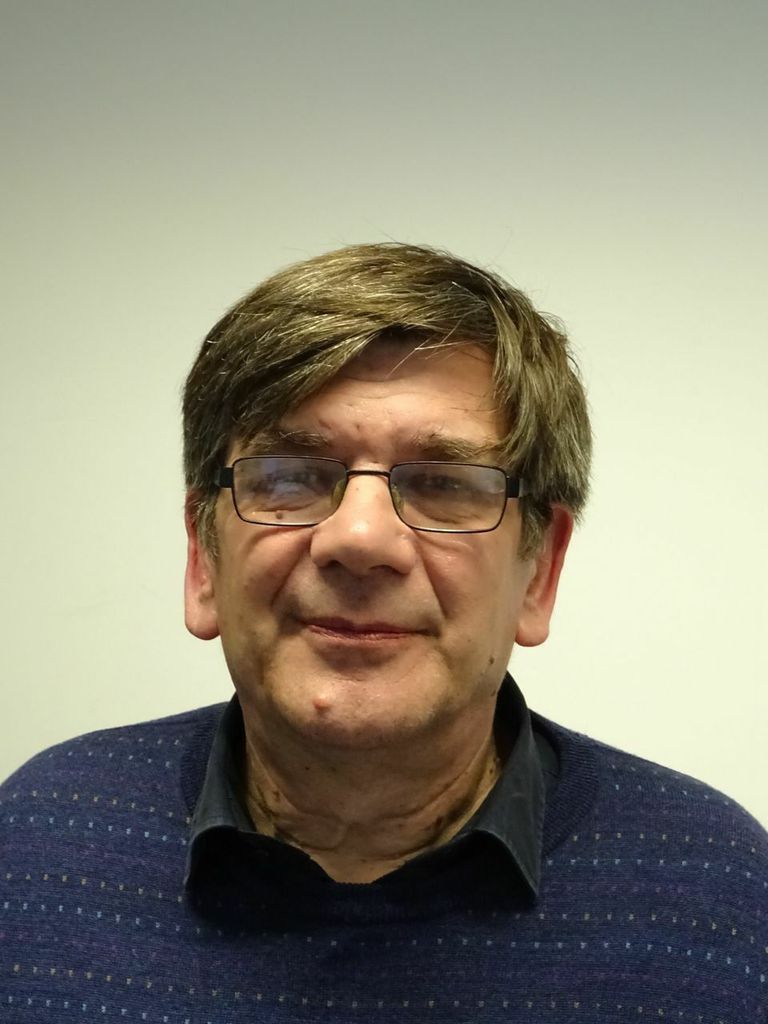 Dr Philip Hood has worked in the area of language learning for 40 years and for much of the time since 2000 has especially focused on early language learning and cross-curricular pedagogy. He is a co-author of the CUP book Content Language Integrated Learning and was part of the Nottingham group with Do Coyle which offered a bilingual teaching module on the secondary PGCE course and an MA in CLIL.
Professor Nicola Whitton -
Manchester Metropolitan University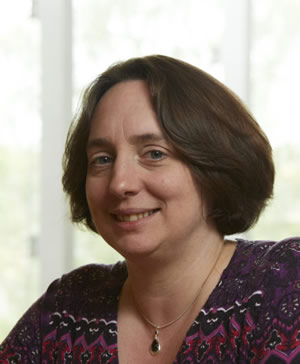 Nicola Whitton is Professor of Professional Learning at the Education and Social Research Institute. Her research focuses on play in adulthood, in particular games and learning in the context of Higher Education, and the potential of play in teaching, research, and academic practice. She is chair of the Association for Learning Technology Special Interest Group on Playful Learning, and co-chair of the Playful Learningconference.
Kirsty Styles - Tech North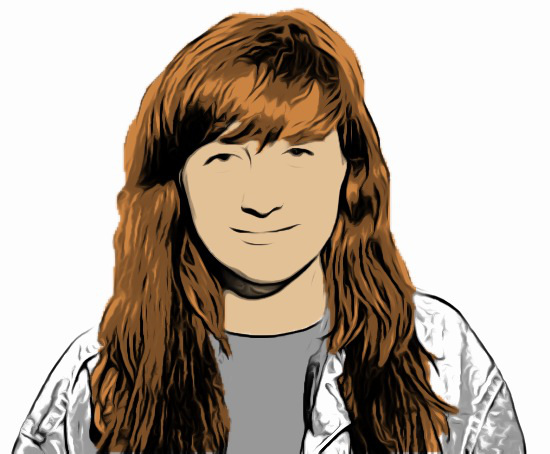 Until 2016, Kirsty worked as a technology journalist, editor, award-winning podcaster and campaigner in East London, but she recently headed back home to head up the talent and skills programme for DCMS-backed Tech North.
It's her job to help us establish what our 'digital skills crisis' looks like in the North and work with others to do something about it, and she's just been recognised for her work in the Northern Power Women Future List for 2017.
So far at Tech North, that has included creating the Northern Voices public speaker training programme to make women in the northern tech industry more visible, and completing the Upskill accelerator programme to help digital skills providers train more people, more quickly.
Simon

Smith

- Founder/Development Director - thumbfood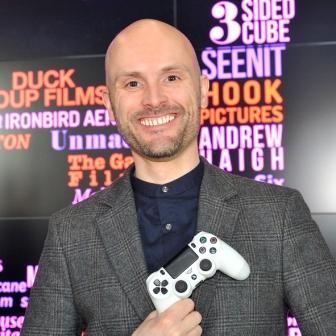 Simon has over 15 years experience in the video game industry in design and production at major developers including Codemasters, Blitz and Reloaded. At Sony he produced the Buzz! Quiz game series on PlayStation including Buzz! The Schools Quiz which was based on the national curriculum and installed in every UK secondary school. He is now founder and development director of video games start-up thumbfood, who have made games for Manchester City Football Club, Sky, and more. He is also chair of Gameopolis, the professional network to link video game developers in Greater Manchester.
Aaron Saxton – Director of Training & Education @UKFast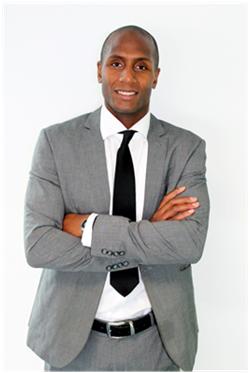 One of Manchester's most accomplished teachers, Aaron made the move from mainstream education to head up training and development at the award winning hosting firm UKFast in 2013. During his 12 year career in teaching Aaron became the face of modern education - fronting the Training and Development Agency's national recruitment campaign 'Get into Teaching'. He was also recognised as a National Ambassador for Teaching. Spending seven years as a teacher and Head of ICT at The Dean Trust in Greater Manchester, Aaron played a key role in the development of the computer science curriculum, online learning environments and strengthening links between the schools and local businesses. Since joining UKFast Aaron has transformed the standard expected of training and education in the private sector. He has created an award winning and industry-leading apprenticeship and education programme at UKFast Education Trust and led the project to build and run our own digitally focused free school in partnership with The Dean Trust http://ukfast-deantrust.school/
As a result of Aaron's support and engagement with over 50 schools across Greater Manchester, UKFast has been highlighted by the Government for its exemplary education-employer partnerships. Aaron believes that in order to improve the digital skills labour market there needs to be significant investment in the talent of the future. Greater Manchester is now the digital capital of the North and Aaron wants all educational establishments to be a key strategic partner in developing our Northern Powerhouse.
Dr Gee Macrory -
Manchester Metropolitan University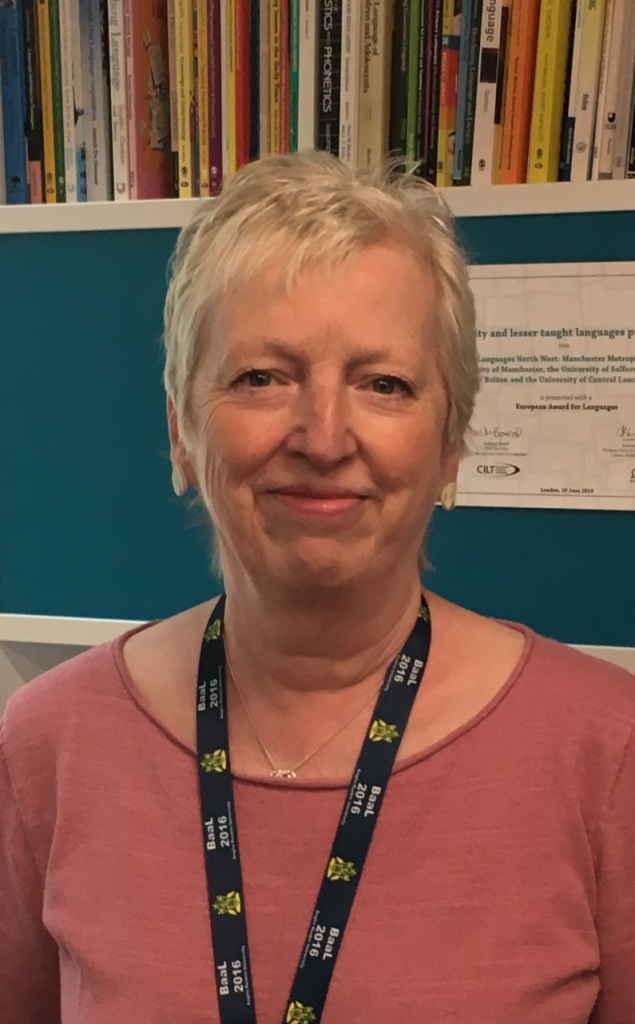 Gee is a Principal Lecturer in Education with research interests in language learning, language teacher education, early language acquisition and bilingualism. Her current research is on the experiences of students teachers learning to teach foreign language literacy in primary and secondary classrooms. She was Associate Director of the DfES project 'The provision of foreign language learning for pupils at KS2' (2003- 2004), Project Manager for a European project Technology Enhanced Language Learning Pedagogy (2007-2009), and a member of the Steering Committee for the HEFCE funded 'Community and Lesser Taught Languages Project' 2007-2010. With Pura Ariza, she led the teacher-training element of this, which won a European Award for Languages in 2010. She is currently a BAAL (Br5itish Association of Applied Linguistics) representative on CLIE (Committee for Linguistics in Education) and a member of the MFL Pedagogy Review (KS3&4) Mobilisation Group at the DfE. Gee referees for journals, publishers and research funding bodies and is an experienced external examiner for BA, MA and PGCE courses and PhDs. She has published in a number of books and journals, and given numerous talks, conferences and presentations in the UK and abroad, including China, Italy, France, Croatia and most recently Brazil.
Amy Kingsley - Russel Scott Primary School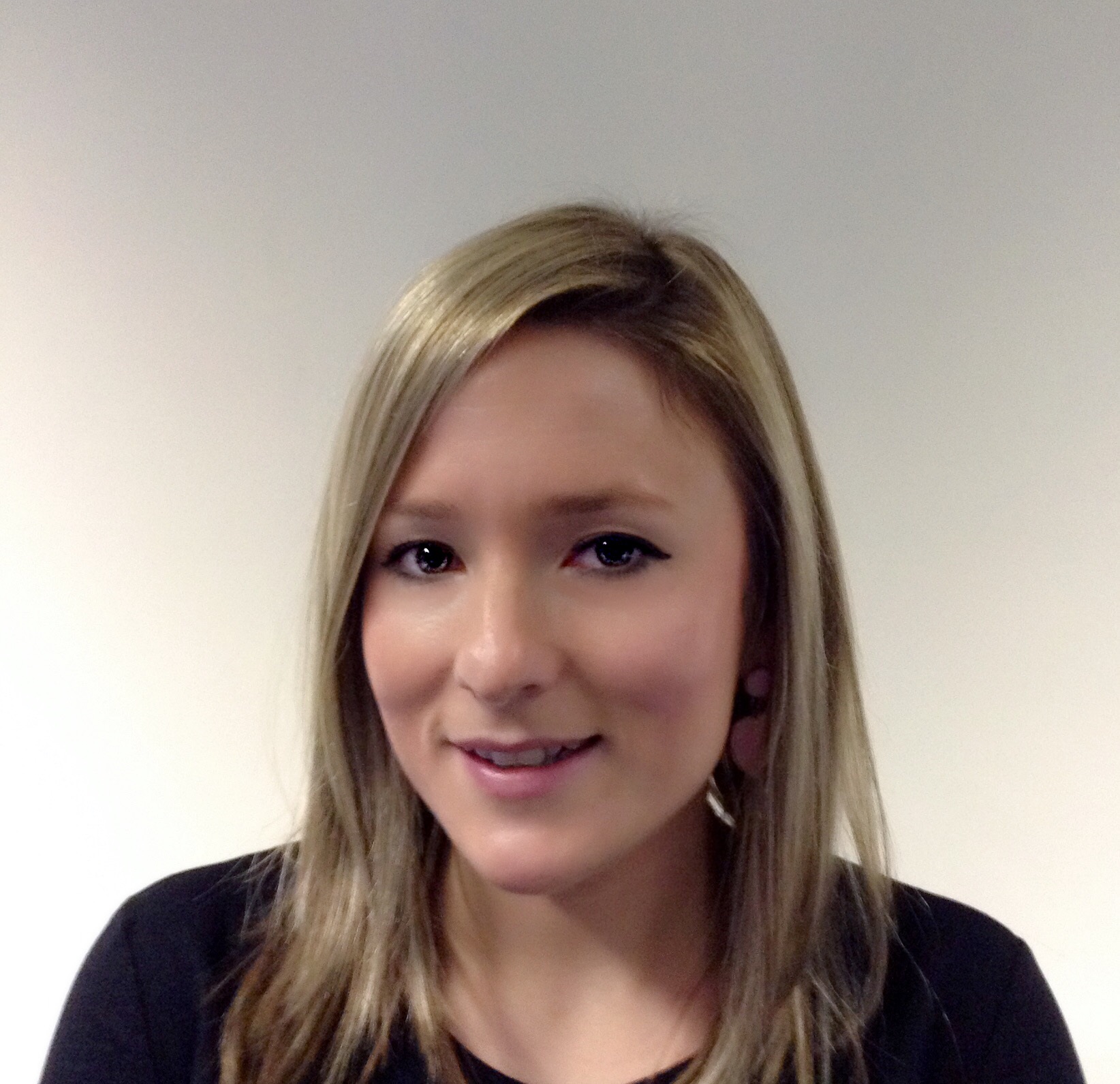 Amy is a KS1 teacher at Russell Scott Primary School, Manchester. She is a CAS Master Teacher, Book Creator Ambassador, Apple Teacher and Apple Distinguished Educator. Russell Scott is an Apple Regional Training Centre, offering free iPad CPD to teachers and TAs across the North West area. Visit http://www.russellscottblogs.net to view Russell Scott's award-winning website and find out more about this year's CPD.
Geraldine Kirkup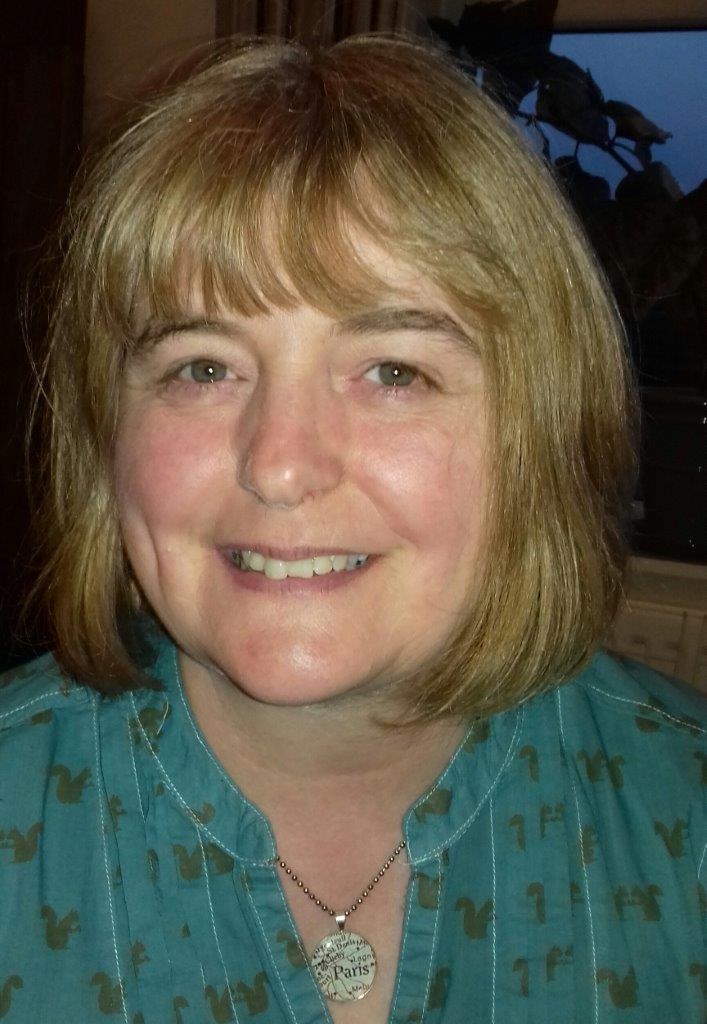 At the grand old age of 36 Geraldine embarked on her university career with the ambition of becoming a primary school teacher.
Geraldine had a passion for French from primary age having been inspired by her teacher. Despite the fact she had a young family and encouraged by Dave Olive the Head of English at MMU at the time, she applied for and was accepted onto the Erasmus Exchange in Paris. Shortly after, Geraldine completed a PGCE at the University of Nottingham with a French specialism.
For the last 8 years, Geraldine has been the Year 3 Class Teacher at Our Lady Of Mount Carmel RC Primary in Ashton- under-Lyne and the MFL co-ordinator.
Organiser of Digital Play and Learning in Schools
Emile Education has been created through hard work and based on a dedication to improving education. The result of a team effort and of several organisations coming together, everyone associated with the product is immensely proud of the Emile product. 
These organisations include Manchester Met's Faculty of Education and School of Computing, Cyber Coach, Creative England, the Regional Growth Fund, and the Greater Manchester Export Fund.