About this Event
This monthly event began life as a response to the urgent need for us all to work from home because of Covid-19 and the UK's lockdown to stop the spread of the virus and save lives.
Not only did the lockdown mean that many charities (and others) had to pivot how they work with each other, for many this meant the start of a new journey. How do create a digital service quickly? How are others working and collaborating remotely?
The monthly Digital Q&A is a safe space for people to share their learnings, share what's been difficult and ask for advice from me, Bobi Robson, and some of my friends specialising in digital.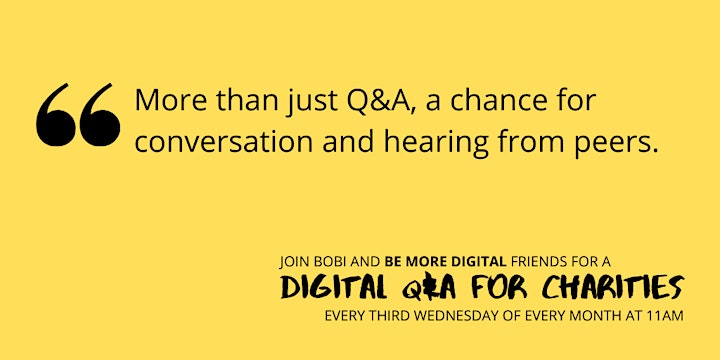 What happens at the event?
We break the ice and introduce ourselves
Some people submit their questions in advance, others share them on the day
Each person attending the event gets at least 5 minutes (if all 10 of you arrive) of the time of the group and Bobi to help solve your problem
The sessions are recorded and shared only with those that came