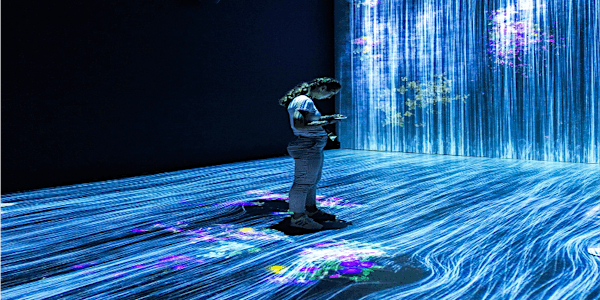 Digital Rights 2.0: A Decade of Transformations for the Rule of Law
Online event hosted by LETS Lab, School of Law & Criminology, University of Greenwich
About this event
LETS Lab Conference 'Digital Rights 2.0': A Decade of Transformations for the Rule of Law
The main objective of this symposium is to establish a venue for sharing and discussing with the research community the ways in which human rights have been shaped by emerging technologies in the past decade: a decade that exposed the conceptual fragilities of the rule of law in data-driven environments and has been characterised by a disillusionment with human rights narratives, beginning with the Snowden revelations in 2013, followed by the Cambridge Analytica scandal in 2015, leading up to the "fake news info-demic" in 2020. Such a revisionist approach does not only suggest an innovative means of interpreting social phenomena in a techno-legal setting, but it is much needed as a tool to evaluate past considerations and hypotheses and explore any lessons learned. In today's fast-paced academic environment, we are rarely given the chance to explore current matters from such a wide angle: we aim to bring in a generalist perspective that transcends disciplinary boundaries and specialisms.
Attendance is free but registration is required. Online joining instructions will be emailed the day before the event.
Speakers:
Prof Roger Brownsword, King's College London
Prof Andrew Murray, London School of Economics
Prof Mireille Hildebrandt, Radboud University – Vrije Universiteit Brussels
Prof Ian Cram, University of Leeds
Dr Paul Bernal, University of East Anglia
Dr Emily Laidlaw, University of Calgary
Dr Angela Daly, University of Strathclyde
Dr Shara Monteleone, Italian Information Commissioner's Office
Dr Jasper Sluijs, University of Utrecht
Dr Dariusz Kloza, Vrije Universiteit Brussels
Dr Nicholas Gervassis, University of Plymouth
Chairs:
Dr Argyro Karanasiou, Senior Lecturer in Law & Director at LETS Lab, University of Greenwich
Dr Aysem Diker Vanberg, Senior Lecturer in Law, LETS Lab member, University of Greenwich
Further information is available here: https://www.gre.ac.uk/research/activity/las/letslab-conference-digital-rights-2-0
Please use hashtag #LawTechGre on your social media channels.
Make sure you share widely via own networks!
Organising Team
Dr Argyro Karanasiou, Director of LETS Lab, University of Greenwich
Dr Aysem Diker Vanberg, LETS Lab, University of Greenwich
Fatimazahra Dehbi, Research Fellow at LETS Lab, University of Greenwich
Eva Souchet, Research Fellow at LETS Lab, University of Greenwich
Dilara Altun, Research Fellow at LETS Lab, University of Greenwich
Karen Ward, Faculty Research & Enterprise Support Officer, University of Greenwich
Charlotte Sowerby, Faculty Research & Enterprise Support Officer, University of Greenwich
Fakhar Raza, Faculty Research & Enterprise Support Officer, University of Greenwich