Digital, Sales, Marketing & Technology Expo 2019 - hosted by Headz Up Business

Friday, 18 October 2019 from 09:30 to 13:30 (BST)
Event Details
**Online Registration will close 5pm the day before the event. If you do not get chance to book online, do not worry, you can turn up on the day and register.**   
All industries are seeing a shift in technology adoption and integration, and every facet of the economy is aligning to compete in a digital world. Keeping up with changing technology is now vital to not only maintain your business but to ensure you survive.
Who attends:
Business owners, freelancers, sole-traders, digital managers, corporates/professionals, marketing executives, entrepreneurs, SME's, manufacturers, academics & educationalists… in fact anyone working for a business, an organisation, or themselves interested in keeping up to date with business and technology.
This is the sixth year this event is taking place, so join the many others that attend and benefit from this event. If you want added exposure and want to take advantage of the opportunity to promote your business at this event, choose one of the options above or get in touch to discuss bespoke and individual sponsorship opportunities available.
Why you should attend:
Generating new leads to turn into customers is the lifeblood of your business, and without a shadow of doubt technology is playing a BIG part in todays lead generation. With the internet, smartphones, apps, digital technology is becoming increasingly integral to everyone's business or service
What will you experience:
The event aims to support businesses, organisations and individuals to keep up to date with changing digital technology and to help find digital solutions to help you sustain and grow your business or service.
An exhibition area allows technology suppliers and marketing companies to showcase their IT, and business solutions to attendees. Keynote talks will focus on key developments in technology and major brands will showcase the latest technology and digital trends for business.
The event attracts owners from all industries, sectors and backgrounds from the region. From professionals who want to enhance their digital skills, to those interested in the latest information, and those who are interested in finding suppliers to meet their current/future IT solutions. The day also provides important networking opportunities for businesses and individuals across the Midlands region. 
To get a better sense of what we offer, take a look at this film of last year's event where we had 5 major brands* exhibit and deliver keynote talks. https://youtu.be/4Ww-WnWgtOo
(*Apple, Samsung, Hewlett Packard, Symantec and Curry's PC World:)*
9.00am – 9.30am: Registration: Every Attendee will receive a Curry's PC World 5% voucher to redeem purchases at junc7 store.
10.00am – 10.15am: STAGE:  Introduction
10.15am – 10.30am:  Reach Plc : Marc Reeves. Editor-in-Chief Reach plc Midlands
10.30am – 10.45am:  Rice Media : Craig Cooksley : 8 Actions to Increase Google Visibility.
Talk will Cover:
 

Understanding Marketing Funnels

Tittle Tags/Meta Descriptions

Google Listings/Fresh Content

Links from Directories/PPC/Google Ads
10.45am – 11.00am:  #Norton : Rikiah Williams
11.00am – 11.15am: #Sony : Mo Rahman
11.15am – 11.30am:  #SkySoft Ltd : Husan Mahey :  How Robotic Automation Can Help Your Business Create A Digital Workforce.
Talk will cover:
Who are SkySoft UK Ltd

What is Robotic Process Automation (RPA)

World Leaders in RPA

How does RPA work

RPA Capabilities

Benefits of RPA

What SkySoft can Offer
11.30am – 11.45am:  #Apple : Keith Jennings
11.45am – 12.00 (Noon):  Fraggle Works Social Media Trends For Business.
FraggleWorks Ltd @fraggleworks
Delivering inspirational digital marketing and business workshops to empower businesses.
Contact: Hollie Whittles Tel: 07968 816094 https://www.fraggleworks.com
Talk will cover:
- The most popular social media channels including - Facebook, Twitter, LinkedIn, Instagram, Pinterest
- How to come up with ideas for content
- When to post and planning your time effectively
- Creating a social media content calendar
- Tools and apps to create amazing images and videos
12.00 Noon – 12.15: #WomenInTech  Q & A Panel 
Dr Yan Sun  : Touchapp  @touchapp
Gwyneth Box : Tantamount  @tantamountbooks   
Abhilasha Punj : 3Twenty  @misspunjabhi 
12.30 PM: BUSINESS CARD DRAW. Winner must be IN the Room at time of DRAW.  Business Card Giveaway - Sony TV.
1.30 PM: Event Closes
Further Details on #WomenInTech session:
Dr Yan Sun : www.touchapp.co.uk @touchapp
 TouchApp Limited is a top-grade mobile and web development company using ICT technologies to improve the way of communication. The company is formerly an experienced mobile development team founded in early 2008. Since then, the team has successfully released 50 apps via the App Store, including Focus on Plant, Bacteria Guide, Kids Words, ChemCalc, E-lecture Producer, etc. As a web and mobile service provider, we work with our clients to build the top grade tailored digital solutions. We collaborate with businesses and institutes to create bespoke web and mobile products and services.
Gwyneth Box : www.tantamount.com @tantamountbooks      
Programmer, systems analyst, teacher, web developer, lifestyle journalist, copywriter… Gwyneth has taken on many roles during her career, particularly in the areas of language, IT and media. She founded the creative agency Tantamount with her partner in Spain some twenty years ago and they brought the business to the UK around five years ago. In her work at Tantamount, and as an independent writer, mentor and translator, Gwyneth recognises the value that technology offers, both as a tool for creativity and innovation, and as a platform for distributing and showcasing forward-thinking design and publishing solutions.
Abhilasha Punj : www. 3Twenty.co.uk @misspunjabhi
Social media consultant, helping SMEs and FTSE 250 companies with their social media strategy. Worked for agencies, clients in London and Birmingham and now am the owner of 3Twenty - a social media consultancy. Also a guest lecturer at the University of Leicester, DMU and BCU where Abhilasha teaches PG/MBA and UG students on marketing strategy. Founding member of Women Unlimited, Birmingham's first women's networking group for women in the creative and marketing industries. The women's group has been set up to empower, inspire women and to share stories.
 Here's a summary of the benefits of attendance:
Meet industry leading digital, sales, marketing, and social media practitioners.

Discover and learn innovative ways to market your business or service online.

Meet some of the top leaders and thinkers in industry.

Meet like-minded individuals and build connections.

Meet suppliers and try out the latest digital technologies.

Speak to key note presenters and get answers to questions about anything to do with digital sales and online marketing; from social strategy to content optimisation, and platforms to social advertising.

Market your business at the event: there are several opportunities for businesses and individuals to promote themselves at the event. If you are interested in exhibiting or would like us to include your flyers in delegate bags, please take a look at the rates and booking options listed on this page. If you are interested in sponsorship opportunities, please email us and we will forward details of our packages to you and happily discuss individual and bespoke opportunities with you.   
 For details of previous sponsors, exhibitors and footage please visit:  www.headzupbusiness.co.uk
 Standard Terms & Conditions apply.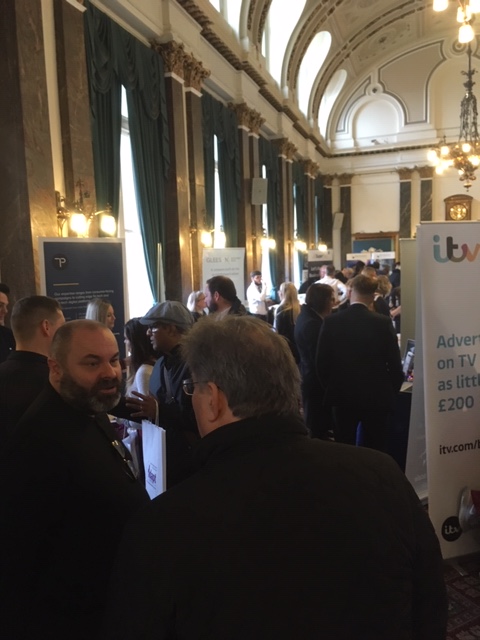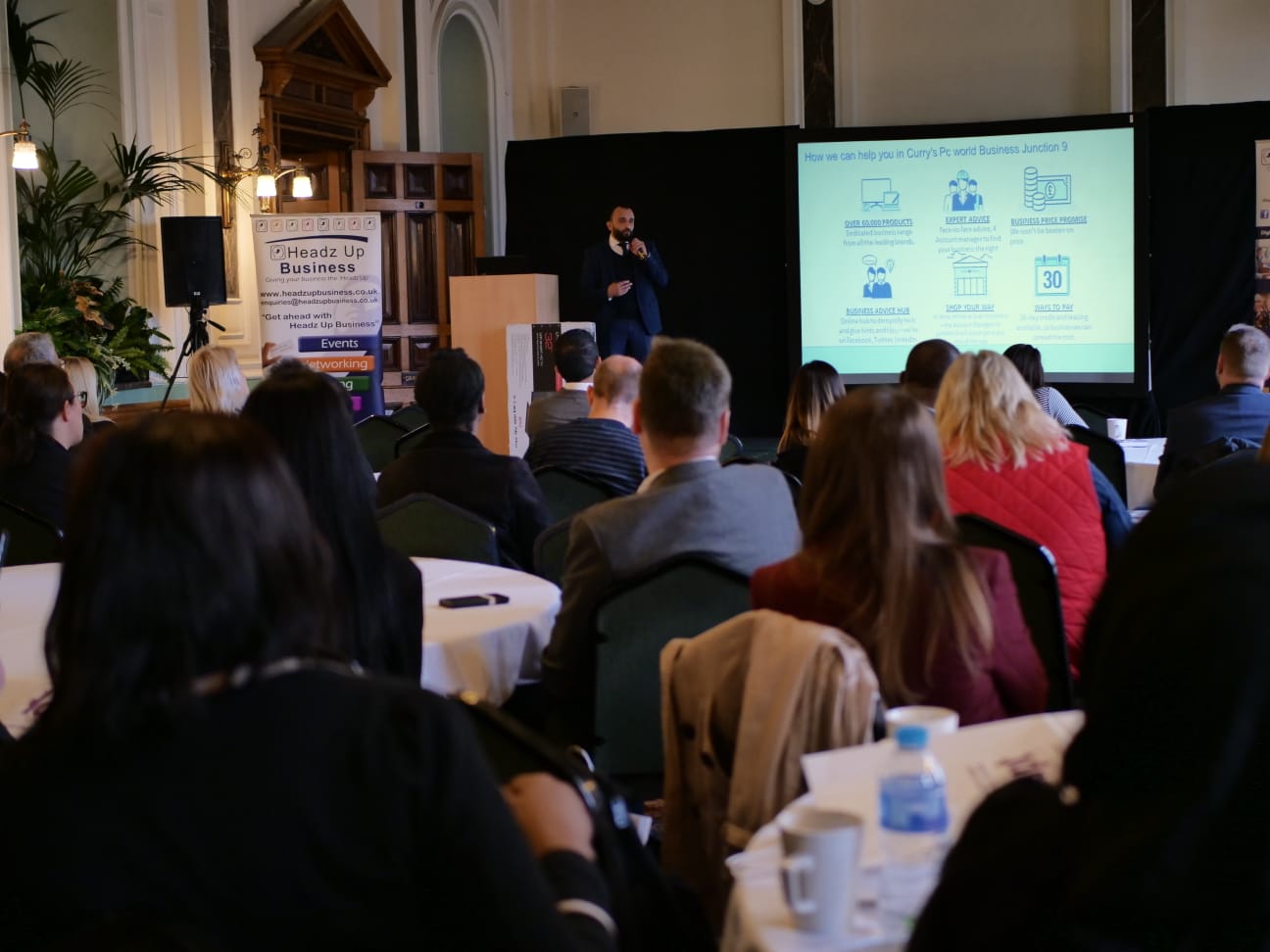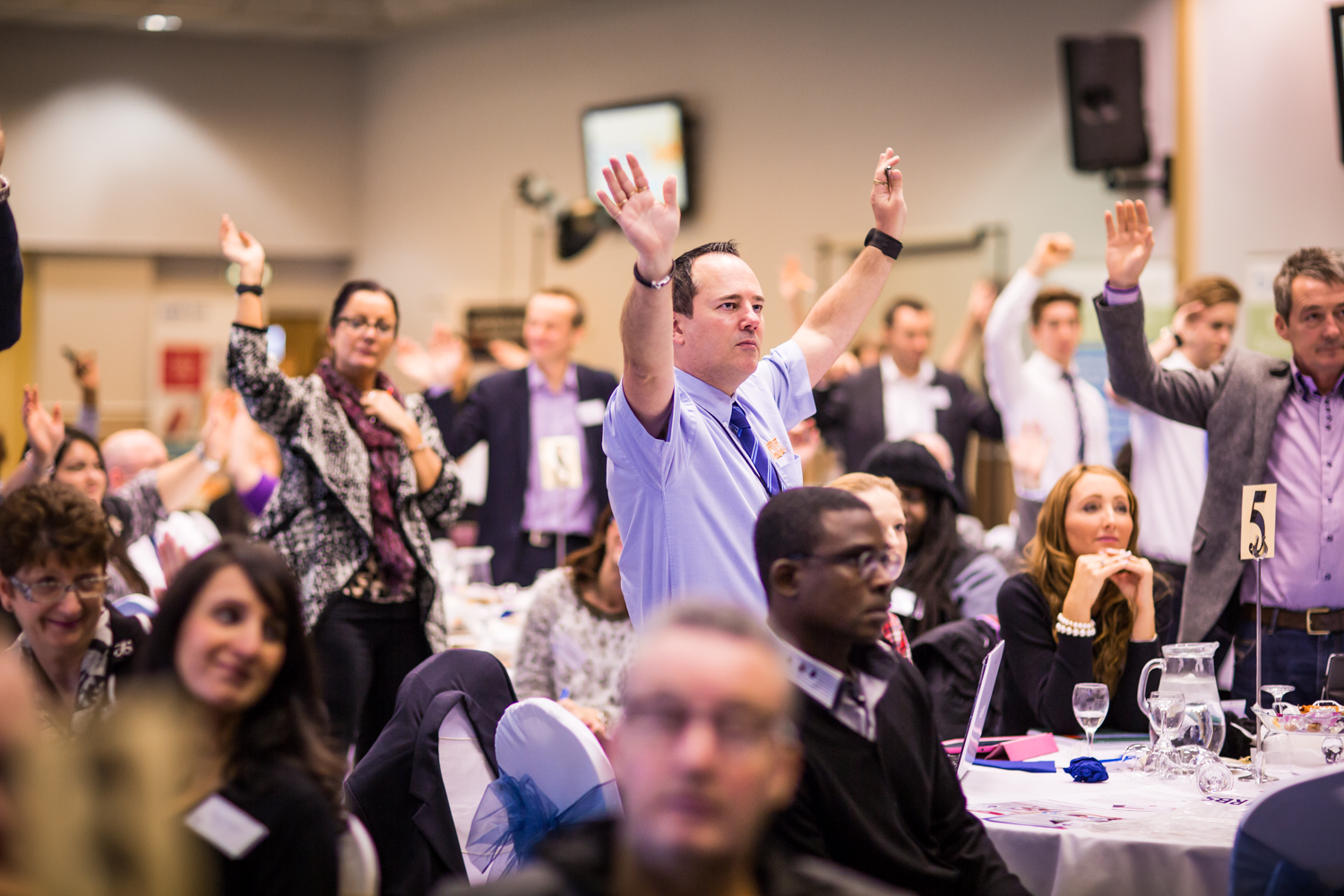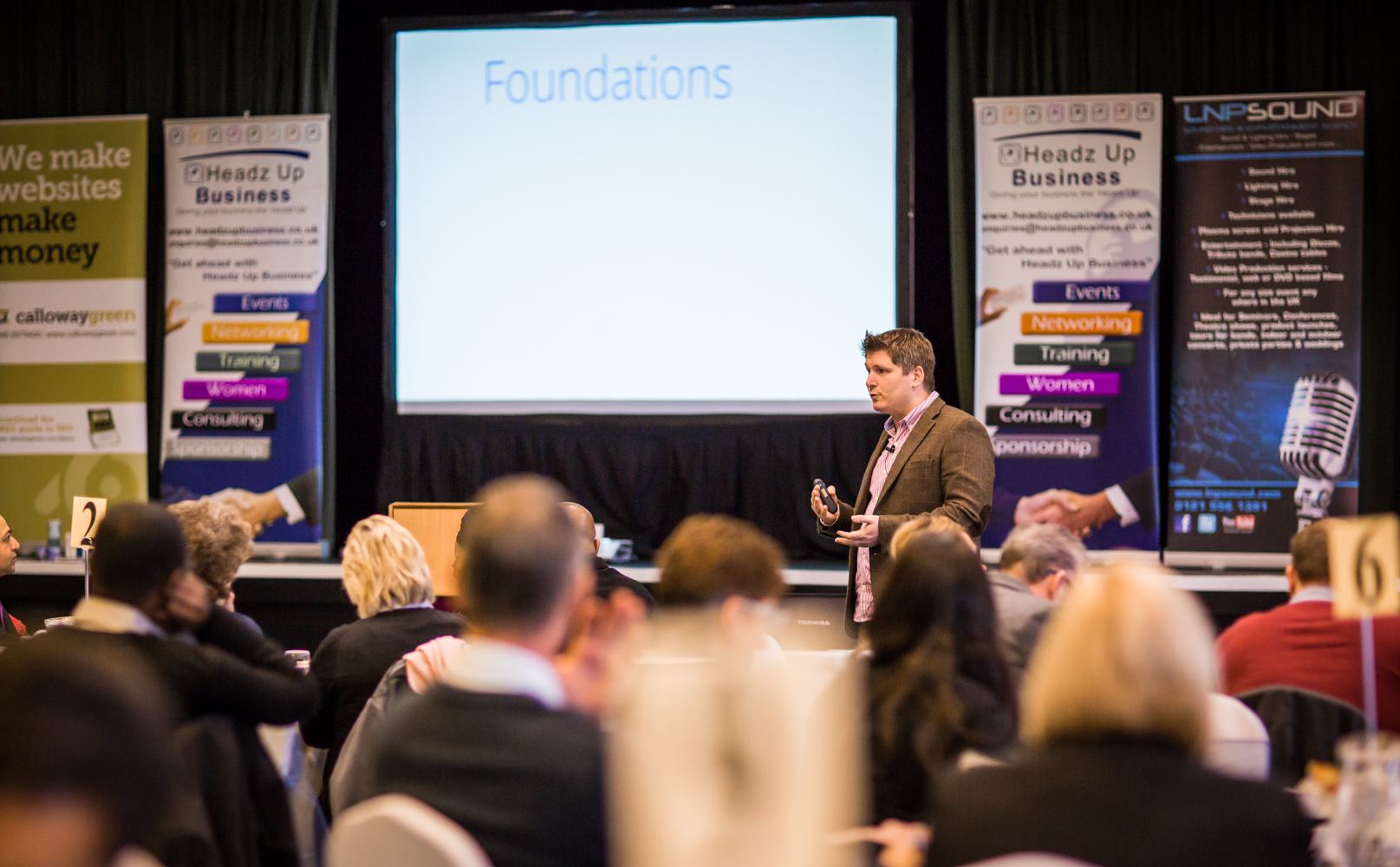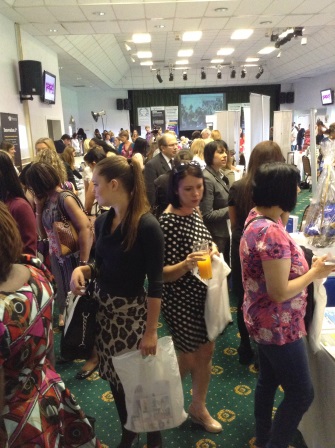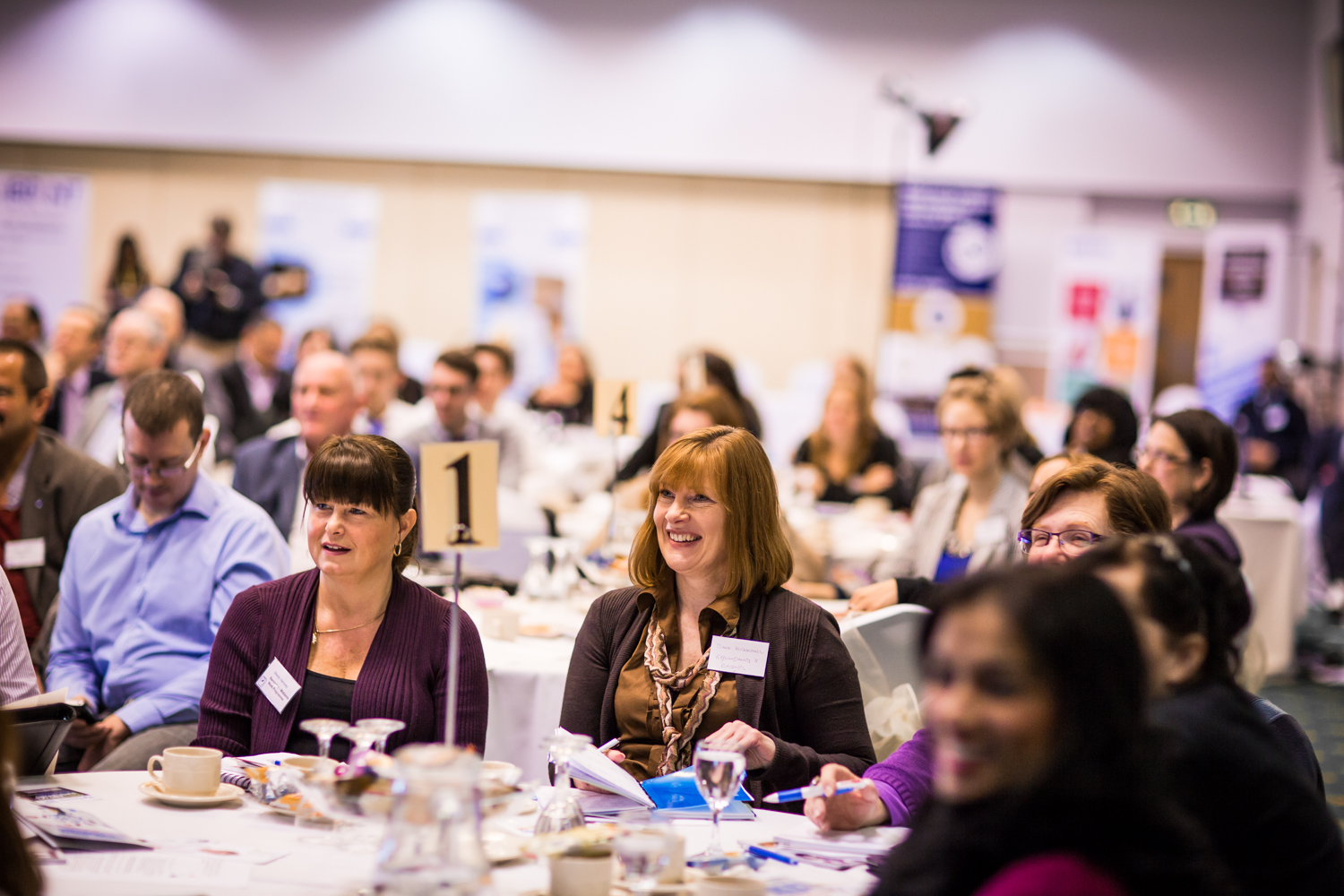 Do you have questions about Digital, Sales, Marketing & Technology Expo 2019 - hosted by Headz Up Business?
Contact Headz Up Business
When & Where

Wolverhampton Racecourse
Holiday Inn
WV6 0PE Wolverhampton
United Kingdom


Friday, 18 October 2019 from 09:30 to 13:30 (BST)
Add to my calendar
Organiser
Headz Up Business hosts Women In Business Expo and Digital, Sales, Marketing & Technology Expo. In addition delivers Business Support and Business Training specialising Sales, Lead Generation, Marketing, Social Media & Digital.