Description
LightStart presents... Digital Show 'n' Tell, hosted by KPMG!
Do you LOVE widgets?
Show 'n' Tell is all about widgets - both physical and digital. Yorkshire is FULL of people who have things they want to show off, and Digital Show 'n' Tell is the place to do it.
Our wonderful hosts KPMG are providing our guests with free beer, wine and pizza. After non-salesy networking, 8 different presenters will briefly (but passionately!) talk about and demonstrate something they love... and they want you to love too! This is not sales, the presenters won't be selling to you... they'll simply be presenting something they think you'll find interesting.
Hope to see you there!
**LightStart**
---
Our Confirmed Speakers
---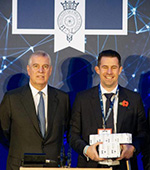 Wes Sugden-Brook - CEO and Founder of Drenched
Winner of Pitch at the Palace 2016, Wes will be talking to us about his award winning water saving technology (currently installed at St James' Palace!) And if you get a chance, ask him about all the OTHER things in the pipeline, you won't be disappointed!
---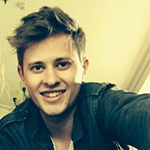 Jack Ackroyd - Marketing at GSPK Design
GSPK Design have been working for 16 years providing electronic design and manufacture support to UK clients. Jack will be presenting their latest project - a cutting edge healthcare wearable.
---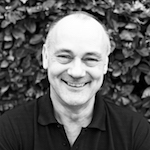 Peter Lancaster - CEO of Documobi
Peter will be talking about VideeCards, the Patented solution for embedding user-generated video messaging and coupons into Gift Cards, Greeting Cards and Gift Packaging.
---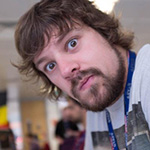 Ashley Broadley - Principal Engineer at Sky Betting & Gaming
As well as being a major force in the Yorkshire Digital scene, Sky B&G are one of the UK's 100 Best Companies to Work for! Ashley will be coming down to talk to us about enabling Real Time Customer Messaging in their digital products!
---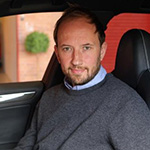 Ben Smith - Director & Founder at Smart Garage Solutions Ltd
Ben has worked in digital media within the region for many years. He'll be presenting his latest innovation - an integrated platform for independent garages to record services and send them to their customers.
---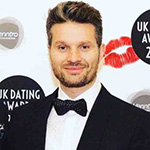 Stuart Murgatroyd - Founder at Datatonomy LTD
Stuart is an expert in data... (and dating!) As well as running several growing dating platforms, Stuart will be demonstrating his cloud based data platform... along with info about upcoming data compliance changes!
---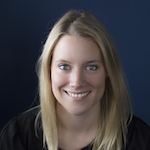 Sophie Bartlett - Marketing Director at Bookaroo
Sophie has already launched two apps onto the marketplace but today she will be presenting a new, award-winning platform which enables individual service providers to manage their customer bookings and payments.
---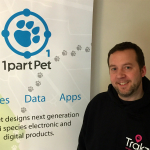 Tom Butcher - Co-Founder & CEO at Trakz.io
Tom is the co-founder and CEO of Trakz, the world leading GPS and Activity tracker for cats and dogs. Think 'Secret Life of Cats' meets 'Fitbit for Dogs'! 2 years and £2m in the making Tom is going to talk about his journey getting this world leading product to market.
---
This event is FREE, extremely informal, and lasts about two hours. It's being held at KPMG, near Leeds Town Hall.