Description
DESCRIPTION
Our February Digital Showcase is powered by Newcastle College!

What's it all about?
Digital Showcase is a monthly network and showcase event open to all. Held in Campus North the evening kicks off with companies giving a 5 min pitch, demo of their product, or sharing their journeys, followed by Q&A and feedback from the audience (strictly no sales pitches allowed!) Afterwards, everyone enjoys networking with beers and food provided.
Event Schedule
18:00 - Doors open and registration
18:30 - Digital Showcase begins!
19:30 - Refreshments and a chance to network
Speakers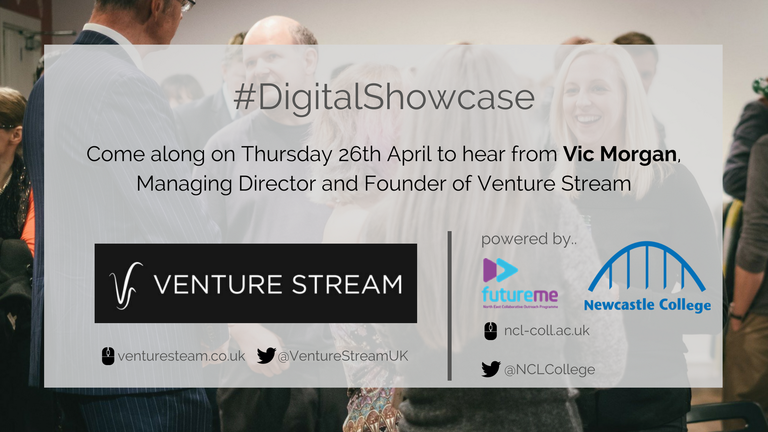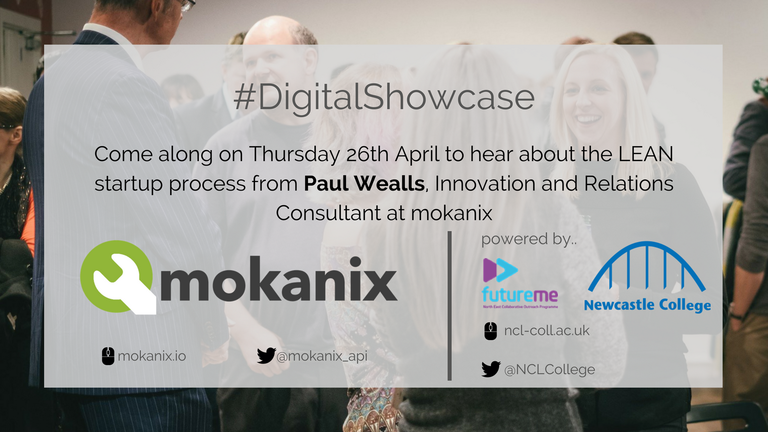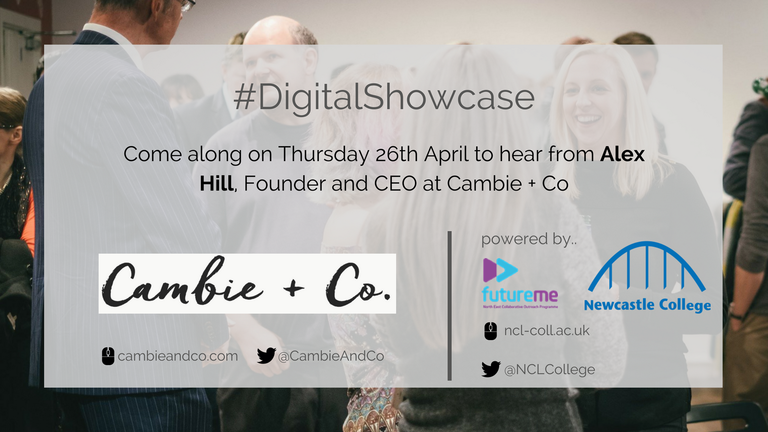 About our sponsor..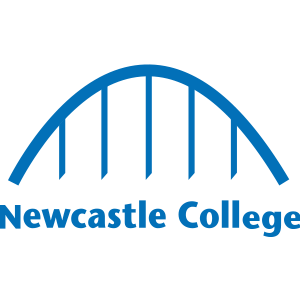 Newcastle College is positioned at the heart of the region's business community to ensure that the future generation of talent receive training which is up to date with the requirements of employers. They offer a breadth of training and development programmes, from entry level qualifications to Masters degrees.

FutureMe is the programme of activity that will be offered to students by NECOP in targeted areas and schools. Students taking part in FutureMe will have access to a range of activities and events to support them in considering their future options and learning about educational pathways available to them. By taking part in FutureMe activities young people will:
Have the opportunity to plan for their future and gain an understanding of what can support them in reaching their goals

Have access to high quality information and support to help them consider whether higher education is the right option for them

Have an increased awareness and understanding of higher education opportunities and progression pathways in the region.