Location
Mozilla HQ
101 St. Martins Lane (3rd Floor)
London
WC2N 4AZ
United Kingdom
Description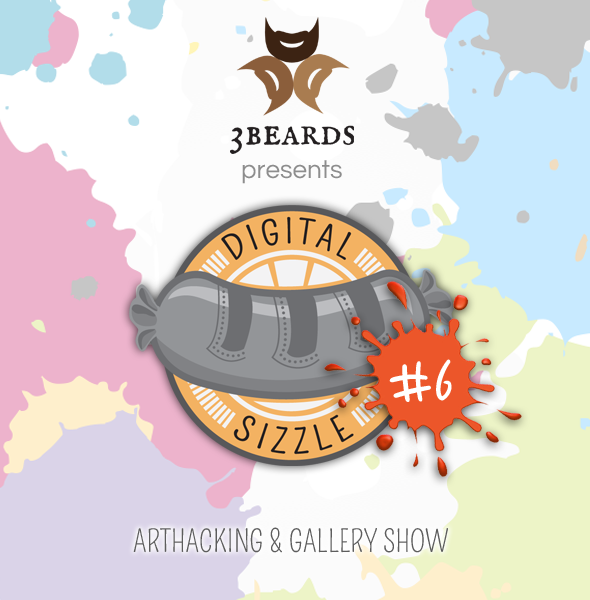 Digital Sizzle 6 – Part 1
The 'Art Meets Tech' Hackathon

Digital Sizzle 6 will bring together around 100 hackers, digital artists and digital musicians to create something amazing over the space of 48 hours.
Using various data sources, APIs and anything else you feel like using, the hackers and artists will be tasked with 'creating' using data. The exciting part of this project is that there is no way of knowing what will come out of it!
We've got some super high level dudes and dudesses who will be mentoring and advising over the weekend, and maybe even lending a helping hand on the projects.
So get your creative juices flowing and get involved in a weekend that could potentially give birth to some truly amazing works...
What do I get for my £35?
- More food, drinks, and snacks than you can shake a stick at for the entire weekend, including a traditional Digital Sizzle BBQ on the Saturday evening (courtesy of Mother Flipper)
- Overnight sleeping on the Saturday evening (not Friday unfortunately), with showers (so bring your sleeping bags and towels!)
- Mentors and judges who will help nurture your work throughout the hackathon
- After the hackathon, the works will be displayed at Whitechapel Gallery on the 26th September, at a party for 600 people! You will automatically have ticket to this if you attend the hackathon.
- The grand prize is to be exhibited at the WIRED event in October (25/26th)
- Plus anything else we add to the mix between now and then!
I'm a developer AND an artist!
That's awesome! We're not trying to divide people into categories, so if you can do both, you're very much welcome to attend. The tickets are split into 2 types to ensure that we don't end up with 100 developers and no artists!
If you're predominantly a developer, choose the developer ticket, and vice-versa if you are predominantly an artist or designer.
The Prize
The works that are generated over the weekend will be displayed at Digital Sizzle 6 – Part II, which will be held at the Whitechapel Gallery on the 26th September. If this isn't enough of a prize we have gone the extra mile and the overall winner of the Hackathon will have the opportunity to be selected for exhibition as part of the innovation and ideas showcase, mounted alongside the annual WIRED magazine conference on October 25th and 26th.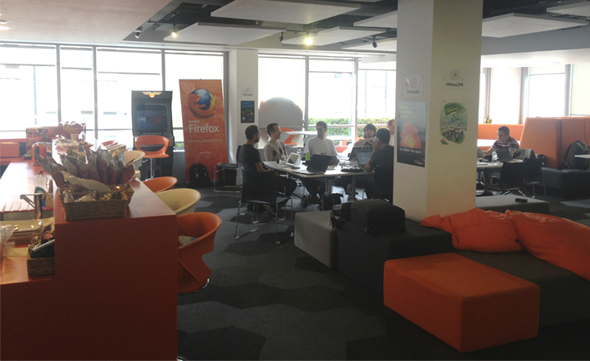 Logistics
Friday night
7.00pm - Doors open, grab a drink, collect goodies and wristband(s)
7.30pm - Event introduction
8.30pm - Ideas
9.00pm - Dinner (Dominoes Pizza, Beers) Form a team!
10.00pm - Make sure everyone has a team and is involved
10.15pm - Idea development / Crack on!
11.00pm - Go home. Reflect. Dream big.
Saturday
9.00am - Doors open and breakfast
1.00pm - Lunch
7.00pm - Dinner – The Sizzle provided by Mother Flipper Burger
9.00pm - Mentor walkabout – progress update
10.00pm - 9.00am Sunday – Sleep or work – Your choice! (We recommend work)
Sunday
9.00am - Breakfast
12:30am - Lunch (Chilango Burritos)
4.00pm - Klaxon – 1 hour left, put your finishing touches on!
5.00pm - Presentations
6.00pm - COMMENCE JUDGING
7.00pm - COMMENCE CELEBRATIONS!
8.00pm - Ends :(
Overnight stays can be accommodated on Saturday night only. Please bring your own sleeping bag and towel (shower available).
The gallery show will be on the 26th September from 7pm - 11pm - all participants will automatically have a ticket to the gallery show on the 26th.
For the hackers:
Well, if you're the hackers and coders, we know that you need to be looked after in a certain way. So, all food & drink will be taken care of, and we mean everything: coffee, beer, pizzas, snacks, soft drinks, cereal, et cetera. The mother-effing works!
Alongside that, we're bringing in the best of the visualization & data music community. Twilio will be bringing their famously powerful but simple API, a friendly face to help developers get started and enough food and drink to fuel an army! BrandWatch will be giving you all the social media data APIs and mentors you can throw a stick at and Reactify - the experts when it comes to cool generative/reactive/interactive sound that can take influence from all sorts of interesting data - will be on hand to help the frustrated musicians amongst you turn any data streams into music! The choice is yours, all you have to do is show up and get creative!
So bring your laptop, your favourite development stack, and we'll pair you up with some artistic talent who are skilled in this arena, to help guide, educate and in some cases, pair-program with you. You can also bring any hardware that you might want to incorporate - Raspberry Pi, Arduino, second screens etc

We think that language such at MAX/MSP, Processing.js, python, ruby, would be great for the ease of use, but hell, if you wanna go PHP, C#, Fortran, R, on our asses, we're not going to complain!
For the artists:
You'll get all the same lovely food & drink, connectivity and support as your hacker team members, but where they bring the coding skills, you bring the creativity! Come along with your wildest dreams of visualisations, push the boundaries of what you know possible and use the expertise of the hackers to scratch your artistic itch in any way you like.
Provided data goes in and something comes out, anything is fair game: the medium is not set, use whatever you have to create something awesome:
Interactive installation? Fine.
Visual projection? No problem.
Aural interpretation of footfall data at the Olympics? Go for it.
There will be mentors on hand to consult with and help guide the projects through the weekend, just in case anyone ventures too far into their own imagination (or anyone else's) and can't find the way back!
We don't know what's going to come out of the hackathon, all we know is that we're super excited to be putting this event on and cannot wait to see what you all come up with - it's going to be a real adventure!