Description
Workshop 4: Placing your character into an environment with a story moment
Join Iva in this workshop on how to master your storytelling in visual communication and create strong images with characters and meaningful story moments so you become successful in today's demanding artistic industry.
We are going to talk about how to create fantasy based and realistic environments and relatable story moments for your characters so your audience can relate to them and create strong emotional connection with your artworks.
Key lessons include:
Learn how to find a story moment for your characters

Explore how your characters would interact with the environment

Connect your characters with the environment

Use colors and textures to support the character backstory

Explore different types of story moments and environments to support your story

Drawing sketches with a brush in Adobe Photoshop

Painting thumbnails in Photoshop

Color your sketches quickly in Photoshop
This session is ideal for illustrators, designers, visual artists, and everyone who wants to take advantage of digital illustration tools. Learn how to maximize your toolkit today!
Important notes:

Participants have to bring their own Laptops with Photoshop installed and ready to go.
Graphics tablets will be provided to participants.
The course isn't targeted to complete beginners, Participants should already have a basic knowledge of digital painting including programs such as Photoshop.
The courses will be held in English.
About Iva:
Iva worked as an Art Director, Concept artist and Graphic Designer with the focus on Storytelling and Visual Branding in LEGO System A/S, Denmark for over 7 years and is now working in the field of Storytelling and Character design. She is the founder and host of Art Side of Life Interviews where she chats with inspiring artists and creates various art-related videos.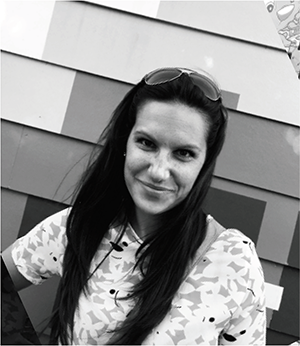 This is a teaser workshop for the upcoming Short-Course: Concept Art and Visual Storytelling.