Digital Sparks for Agencies - April 2014

Wednesday, 2 April 2014 from 18:00 to 20:00 (BST)
Event Details
These Digital Sparks for Agencies, evening networking events have been created to provide a focused event for an invited audience of digital agencies, to hear about relevant technologies, new start-up businesses and discuss active partnerships that work well for all. This is a real opportunity to identify key working strategies, to see what technologies are up and coming, and what will disrupt the agency world in the coming months and years. At this event you will hear from a select group of technology and media providers who are changing and enhancing the way that agencies plan, track and deliver omnichannel marketing campaigns as well as taking the opportunity to network with your agency peers, create useful business relationships and share a few free drinks with us too. Free for Agencies Only to Attend, no vendors please.
Event Hashtag: #digitalsparks
Agenda

6.00pm - 7.00pm  Arrive, drinks and networking
7.00pm - 7.05pm  Welcome Address - Davina Lines, Managing Director, Mixing Digital
7.05pm - 7.15pm  User Generated Content for Brands    
Dan Strang, CEO, Eventstagram and Crowd Reactive
7.15pm - 7.25pm  Digital media & Youth    
James Eder, Founder, The Beans Group and Harry Swinton, Head of Accounts, the Beans Group
7.25pm - 7.35pm  Marketing Automation Solutions for your Clients
Matt McClelland, Channel Relationship Manager, dotMailer
7.35pm – 7.45pm  To be announced
7.45pm - 7.50pm  Chairs Closing Address - Davina Lines, Managing Director, Mixing Digital and Wayra address
Speaker Biographies:
Davina Lines, Managing Director, Mixing Digital - As Managing Director of Mixing Digital Davina brings a wealth of knowledge and a big black book of digital contacts to ensure Mixing Digital's events and communications services are of the highest standard. Davina co-founded Netimperative in 1999 and became Managing Director in 2002, stewarding the brand into new product launches and creating one of the most successful event programmes in the digital marketing industry. In the mid 90s Davina cut her digital teeth on New Media Age, forming part of the founding team and was responsible for the commercial development of the magazine and its early events from launch in May 1995 to November 1999. Email her on davina@mixingdigital.com
About Mixing Digital - Mixing Digital is an event management and communications agency which helps meet your event management, communications, networking, lead generation and editorial copy needs. The team consists of seven renowned specialists with extensive experience in events and communications. Our newsletter is read by over 6,000 digital marketers and brands. We run our own monthly networking events including Digital Sparks for Agencies and the famed Internet Leaders Dinner. • Run and manage your events • Develop and execute your PR and marketing strategies • Strengthen and build relationships at our regular networking events • Keep abreast of the latest digital events and news via our weekly newsletter and website. • Promote your company via our events, newsletter, online directory , website and sponsorship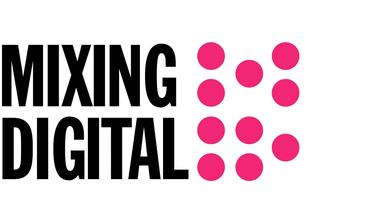 Dan Strang, CEO, Eventstagram and Crowd Reactive - From an early age I have always been fascinated with devising, managing and making a success of any business. My first experience came through Young Enterprise, where I was MD of the first company ever to execute a take over of another firm. So, it didn't come as a surprise to those close to me when I, after a couple of years working for the Adidas Group, decided to officially incorporate my own company in December 2011. I began by creating fashion brands for independent fashion stores, enabling them to club together to meet factory minimums and compete with the large multiples. I then pivoted to selling celebrity fashion ranges to the likes New Look before taking on my first tech start up; Eventstagram / Crowd Reactive.
About Crowd Reactive - We create awesome live interactive social media feeds for events. We pride ourselves on being able to develop the most innovate and differentiated designs that mean not only are the crowd entertained by a live interaction, but the brand can be happy they are creating something unique.

James Eder, Founder & Head of New Business, The Beans Group - In 2005, James Eder became one of the youngest entrepreneurs in the country when he founded the website Student Beans aged 22, alongside his brother Michael. Over 8 years later Student Beans has gone from an idea to a nationally recognised brand, reaching 3 million students every month and adding an iPhone app and a cookbook to the portfolio. Now known as The Beans Group, the company employs a team of over 40 people and was named Digital Business of the Year 2013 at the National Business Awards. James is a frequent speaker at conferences, schools and universities on subjects including marketing, entrepreneurship and building a brand, recently addressing The One Young World conference in South Africa. James' drive and passion led to him winning a number of awards in 2013, including Social Media Entrepreneur of the Year at the Great British Entrepreneur Awards, being named one of Future 50 and graduating as a Marketing Academy Scholar
Harry Swinton, Head of Accounts, The Beans Group - Harry is a Medieval Historian by education but now manages the Agency Accounts at The Beans Group and regularly presents research and insights into the youth market to media professionals up and down the country.
About The Beans Group - The Beans Group helps brands and agencies understand, access and engage young people and was named Digital Business of the Year 2013 at the National Business Awards. We run Student Beans, the UK's leading youth media brand, which provides entertaining and useful content for students including articles, offers and jobs. We help top advertisers like Google, Redbull and Microsoft access and engage with 18-24s.  The business has expanded from a website to include award winning campaign Freshers Fields, the National Online Freshers Fair, a brand new iPhone app Student Beans ID, More Beans, a website for the graduate market and a published book, The Ultimate Student Cookbook. New research arm Voxburner, is a youth insights consultancy that helps brands and agencies understand the youth market via daily insights, research and industry events including the Youth 100 Awards and the annual Youth Marketing Strategy summit.  In 2005, James Eder became one of the youngest entrepreneurs in the country when he founded website Student Beans alongside his brother Michael, one week before his graduation. 8 years later, the company has now grown to a team of over 40 people based in new offices in Kentish Town, and Student Beans has gone from an idea to a nationally recognised brand across university campuses in the UK.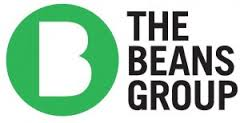 Matthew McClelland, Channel Relationship Manager dotMailer- Matt is a multi-industry email strategist with a proven track record of maximising client success and returns from email marketing automation. He focuses on helping clients acquire, engage, retain and grow customer relationships through CRM and Email.  Matt has worked with one of the top three Telco's in the UK, multinational investment companies and names such as Renault, Goodwood, ATOS and NCP
About dotMailer -dotMailer is the UK's largest email service provider with offices in London, Manchester, Edinburgh and the US. Its uniquely scalable and powerful email marketing automation solution enables you to easily create, send, socially share and analyse highly targeted, data -driven triggered email campaigns. dotMailer puts your customer data at the core of your marketing and empowers you to increase ROI, with greater marketing efficiency through email. dotMailer is the trusted marketing partners of hugely successful and forward-thinking organisations including Reiss, Fujifilm, Hunter and the DMA Award winning  ODEON and Dove Spa.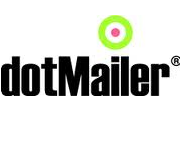 When & Where

Wayra London
2-10 Capper Street
WC1E 6JA London
United Kingdom


Wednesday, 2 April 2014 from 18:00 to 20:00 (BST)
Add to my calendar
Organiser
Mixing Digital
Mixing Digital offers an events listings diary for the digital sector a managed events service for companies within the sector, speaker booking service, speaker profiling, company profile, ghost writing and much more.
You automatically become a member of Mixing Digital either by signing up to the newsletter or registering to attend an event and will receive weekly updates on forthcoming events of interest
Digital Sparks for Agencies - April 2014