Digital Sparks - July 2014

Wednesday, 16 July 2014 from 18:00 to 21:00 (BST)
Event Details
Date: Wednesday 16th July
Venue: Prince of Wales Pub, 1st Floor, 150 - 151 Drury Lane, Covent Garden, London, WC2B 5TD - (close to Holborn and Covent Garden tube station)
Sponsors: Adestra - SDL - Hiyalife - Livelink New Media
Digital Sparks events are evening networking events that have been created to provide a focused event for an invited audience of brand and agency guests to hear about relevant technologies, new start-up businesses and to discuss active partnerships that work well for all. This is a real opportunity to identify key working strategies, to see what technologies are up and coming, and what will disrupt the industry in the coming months and years. At this event you will hear from a select group of technology and media providers who are changing and enhancing the way that we do business as well as taking the opportunity to network with your agency peers, create useful business relationships and share a few free drinks with us too. Free for Brands and agencies, no vendors will be able to attend.
Event Hashtag: #digitalsparks
Agenda
6.00pm - 6.45pm Registration
6.45pm - 6.50pm Chairs Welcome
6.50pm - 7.00pm Relevance Revenue - PK Vaish is Managing Director of Livelink and Copernica
Humans are attracted to people and brands that they have an emotional connection to. And getting the right message to the right person, at the right time guarantees revenue. Every one of us is looking for the 'silver bullet' to better engage with customers. But, however elusive the silver bullet may be, the rules of relevance and timing are critical. In this session PK will discuss the fundamental components of email campaigns that drive customer engagement and action that will ensure that your emails standout from the other 7 billion that are received in the UK on a daily basis.
7.00pm - 7.10pm Streamline your digital marketing processes with Message Focus - Louise Godfrey, Business Development & Channel Sales, Adestra
If you've ever thrown up your hands in frustration trying to wedge your workflow into a tool built for client-side marketers, you're not alone. Learn how using a customisable multi-tenant platform for your digital marketing campaigns can make you more efficient and deliver better results for your clients.
7.10pm - 7.20pm Do brand stories help with sales? Being engaging doesn't mean being creepy - Fernando Ripolles, CEO & Co-founder, Hiyalife
A great content marketing strategy is geared around finding value for your audience, being authentic and building trust. You should be able to engage with your community and extract value without being intrusive. It pays not to be creepy.
7.20pm - 7.30pm The Future of Customer Experience: Five Truths for Tomorrow's Marketer - Garry Levitt, VP Alliances, SDL
Customer expectations have radically changed, leaving marketers scrambling to catch up. Today it is all about the experience and delivering the right content, at the right time, to the right device, but the tolerance for errors and poor experiences is shrinking. To deliver on the future of customer experience, it's time to embrace what lies ahead. Start by understanding the Five Truths for Tomorrow's Marketer.
7.30pm - 7.35pm Chairs Close
7:35pm – 8.30pm Drinks and Networking
Speaker Biographies:
PK Vaish, Managing Director, Livelink and Copernica
One of Europe's largest marketing software companies specialising in email marketing automation. Over the last 15 years he worked in the digital industry helping to deliver real revenue growth to many B2B and B2C businesses using digital channels. In recent years he has been promoting profile based marketing by combining 'big data' and 'marketing automation' to deliver highly relevant and timely communications leading to revenue growth for companies like IHG, Manchester United, Elliott and Coals2U.
Louise Godfrey, Business Development & Channel Sales, Adestra
Since joining Adestra in 2012 Louise has helped a variety of international organizations realize their marketing goals using Adestra's proven email and digital marketing solutions. Responsible for channel business development, Louise enables our digital agency clients to organically grow their businesses thanks to the flexible services and solutions available in the MessageFocus platform. Before joining Adestra, Louise held various new business and marketing roles for UK and global B2B brands.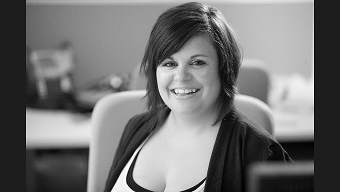 Fernando Ripolles, CEO & cofounder, Hiyalife
Fernando has 17 years commercial experience in global brokerage equities execution technology, having worked for an early stage Bloomberg, then UBS and Nomura. He believes everyone has interesting stories that too often are left to fade with time, so he set up to build the perfect home for them. He is a strong advocate of transparency when it comes to ownership of content and privacy controls.
Garry Levitt, VP Alliances, SDL
Garry Levitt is the VP Alliances at SDL. Garry is passionate about working with customers and partners to help them optimise their customer experience strategies and create more engaging experiences for their customers. If the 21st century is about anything at all, it's about collaboration and communication, which he enjoys doing in 5 different languages.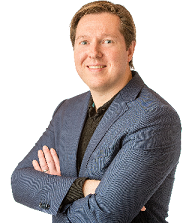 About Our Sponsors
About Livelink
Livelink are an award winning marketing agency specialising in revenue generation for E-commerce and B2B businesses. We develop multi-channel marketing ecosystems that use behavioural and transactional data to deliver highly personal, relevant and timely messages to acquire, convert and retain customers. Our marketing team also assists client marketing teams with marketing services across web, search, social media and email marketing. 

About Adestra
Adestra have been providing enterprise-level digital marketing technology solutions to organizations around the globe since 2004. Our clients trust our proven email, automation, social, and mobile marketing technology to deliver successful and cutting-edge marketing programs to their valued customers.
We were founded on the principle that marketing success takes more than technology, and that's why customer service is at the heart of our business. But don't just take our word for it: Adestra are winners of the 2014 UK Institute of Customer Service Customer Focus award. We're not just Software as a Service, we're Software AND a Service.

About Hiyalife
Hiyalife is a dynamic and social publishing tool for branded stories around a visually engaging timeline. It's an ideal space for the exchange of individual and companies stories, where brands can bring their heritage and culture to life together with their audience. Based on these interactions, brands can distribute highly personalised content. The result is a curated community timeline based on shared stories around a common brand theme.
Branded timelines can be embedded into any site using our widget, fully customisable to suit a brand's equity ; wordpress plug-in and mobile native apps are also available.

About SDL
Managing customer experience is not just a one-off initiative. It's about using customer insights to create meaningful experiences, regardless of how or where customers engage with you. It's multilingual and multichannel. It's for the entire customer journey. And it's critical to your success. We have flexible solutions, strategy and experience to help you coordinate your customer experience efforts on a global scale http://www.sdl.com

Attendee List
Sort by:
Date
When & Where

Prince of Wales Pub
1st Floor, 150 - 151 Drury Lane
Covent Garden
WC2B 5TD London
United Kingdom


Wednesday, 16 July 2014 from 18:00 to 21:00 (BST)
Add to my calendar
Organiser
Mixing Digital
Mixing Digital offers an events listings diary for the digital sector a managed events service for companies within the sector, speaker booking service, speaker profiling, company profile, ghost writing and much more.
You automatically become a member of Mixing Digital either by signing up to the newsletter or registering to attend an event and will receive weekly updates on forthcoming events of interest
Digital Sparks - July 2014