Digital Sparks - Omnichannel Success

Thursday, 20 November 2014 from 18:00 to 21:00 (GMT)
Event Details
Digital Sparks - Omnichannel Success
Date: Thursday 20th November
Venue: dotmailer offices, No.1 London Bridge, London, SE1 9BG 
Sponsors: Social Noise, Visible Computing

At tonight's Digital Sparks event you will hear from a select group of technology and media service providers who are changing and enhancing the way that we do business as well as our keynote for the evening Andy Beale, Head of Digital and MultiChannel Development, Tesco, F&F Clothing - Group Commercial, Andy will be talking about all that is omnichannel at Tesco F&F and their route to omnichannel success.
Digital Sparks events are evening networking events that have been created to provide a focused event for an invited audience of brand and agency guests to hear about relevant technologies, new start-up businesses and successful brand stories and to discuss active partnerships that work well for all. This is a real opportunity to identify key working strategies, to see what technologies are up and coming, and what will disrupt the industry in the coming months and years. A great event to network with your agency peers and brands and create useful business relationships over a few free drinks.
Free for Brands and Agencies, no vendors will be able to attend unless they are presenting. 
Please Note: Please make sure that you provide us with all your guest names for the evening as we will be passing the guest list onto the security desk.
Event Hashtag: #digitalsparks
Agenda
6.00pm - 6.45pm Registration
6.45pm - 6.50pm Chairs Welcomw - Davina Lines, Managing Director, Mixing Digital
6.50pm - 7.00pm Reaching beyond email, in partnership
Matthew McClelland, Channel Relationship Manager, dotmailer
Matt has set himself the challenge of getting across, in 10 minutes today, the core principles of dotmailer with a focus on real life examples of clients 'getting it right' and the technologies and collaboration opportunities out there that can take email marketing automation into the future.
7.00pm - 7.10pm TECHNOCREATIVE THINKING - Social Noise
Miguel Pereira, CEO, Social Noise
In todays digital world brands must comprehend and embrace the technology available around our businesses, because our competitors, our partners and our customers will use it. Creativity alone is simply not enough. We need to deeply understand what are the tools, platforms and devices we can use for the digitalization of our business, our brand or our communications. That is the reason why our agency's claim is 'Technocreative thinking'. Technocreativity means creative thinking based on technology solutions, weather we´re talking about content management systems, social media APIs, mobile communication devices or Internet of things applications. But there is one more twist. Not only we can connect with our target audience leveraging the technology available around us, but sometimes we can also do it in a priceless way: in real time, where and when the consumer is at reach, at that very moment. We all know about localization tools for smartphones but we will focus on our social media big-data processor in real time and the sort of outputs that we can produce, with the ultimate goal to engage with our audience in a qualitative way in real time.
7.10pm - 7.20pm More than just a webkey
Kieron Tarling, Chief Executive Officer, Visible Computing
Webkeys are known for driving your customers from something physical like a direct mail piece or printed handout to your online presence. Buts that only part of the story. Using cases studies we can show you how utilising our patented webkeys unique ID's you can deliver personalisation and analytics that can supercharge your campaigns in increase results.
7.20pm - 7.30pm Heroes of Conversion: how CRO can save your omnichannel bacon
Joe Doveton, Head of Conversion, Oban Digital
In this session, Oban Digital's Joe Doveton looks at how brands should be using CRO techniques for multichannel success and tells you how to utilise the business heroes and neutralise the data denying villains to drive cross platform ROI.
7.30pm – 7.55pm Andy Beale, Head of Digital and MultiChannel Development,
Tesco F&F Clothing
Inspiring and engaging F&F customers is key to understanding their behaviour and developing new online and in-store services alongside developing a successful multichannel strategy. Working with Cisco and an eco-system of niche partners has helped F&F bring concepts to life in live pilots exploring innovative ways to communicate with customers to serve them better
7.55pm - 8.00pm Chairs Close - Davina Lines, Managing Director, Mixing Digital

8.00pm – 9.00pm Drinks and Networking
Speaker Biographies
Andy Beale, Head of Digital and Multichannel Development, F&F Clothing – Tesco Group Commercial
Andy joined Tesco in 1998. After a number of years helping to grow the Grocery Home Shopping business, Andy led the website development of Tesco Direct in 2006. More recently has helped with the strategy and development of Tesco Marketplace. Andy built a smartphone App engineering team in India - and delivered the first transactional apps for the Tesco Group. Andy is now leading Multichannel and Digital Development for F&F online. He is married with two children; hobbies include swimming and gardening.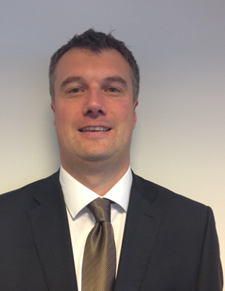 Davina Lines, Managing Director, Mixing Digital
As Managing Director of Mixing Digital, Davina brings a wealth of knowledge and a big black book of digital contacts to ensure Mixing Digital's managed events and communications services are of the highest standard. Davina co-founded Netimperative in 1999 and became Managing Director in 2002, stewarding the brand into new product launches and creating one of the most successful event programmes in the digital marketing industry. In the mid 90s Davina cut her teeth on New Media Age, forming part of the founding team and was responsible for the commercial development of the magazine and it's early events from launch in May 1995 to November 1999, email her on davina@mixingdigital.com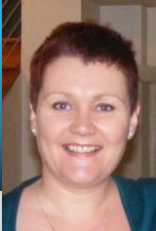 Miguel Pereira, CEO, Social Noise
Miguel Pereira (Spain,1968) is Co-founder and CEO of Social Noise, a digital communication agency created in 2009. Miguel Pereira is an experienced and driven professional in Marketing and Media with a strong emphasis on digital Communication. He has worked in USA and Spain and has more than 20 years of experience. He is a specialist in marketing, brand management, audiovisual production and digital communication, particularly in cultural industries, media and B2B sectors. From 2001 to 2006 has been Chief Marketing Officer of the spanish newspaper El Pais. In the previous years he worked in marketing management positions at The Miami Herald and La Opinión in Los Ángeles and as an analyst in the Miami ICEX office. Miguel Pereira has a degree in Business Administration from the UAM, (Universidad Autónoma de Madrid), with specialization in Commercial Research by the Dublin City University. Holds an Executive Program from UCLA (University of California, Los Angeles) and a PDD (Management Development Program) from the IESE Business School of Madrid.
Miguel Pereira is also a renowned photographer and distributes his editorial work through different international agencies. Linkedin: http://es.linkedin.com/in/miguelpereira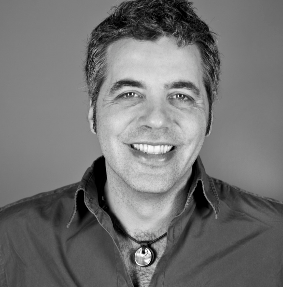 Matthew McClelland, Channel Relationship Manager, dotmailer - Matthew McClelland, Channel Relationship Manager and multi-industry email strategist at dotmailer, specializes in maximising partner success and returns from email marketing automation. He works with our agency partners including Wunderman, RAPP, IMI Mobile to service premium brands such Jaguar Land Rover, O2 and EE.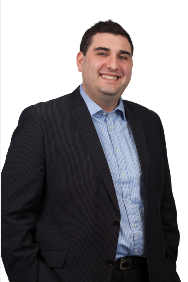 Kieron Tarling, Chief Executive Officer, Visible Computing -  Kieron has been in the creative industry for over 25 years and in that time has setup and managed creative operations the UK, South Africa, Australia, Singapore, USA, France and Germany. He has extensive production and operations experience working with print and technology manufacturing in China, India, North America and Europe and was previously COO Burgopak USA and then Managing Director EMEA at Burgopak Ltd responsible for operations in Chicago, Hong Kong, India, London, Paris, Berlin and Tokyo. Kieron is also a team member and Senior Leadership Team advisor to Ella Forums CIC, a peer-to-peer mentoring organisation for Chief Execs of Charities and Social Enterprises.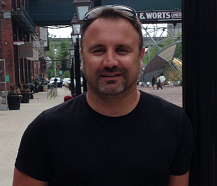 Joe Doveton, Head of Conversion, Oban Digital - Joe has 17 years industry experience, working alongside a number of high profile brands including STA Travel, Manchester United, Vodafone, Sony and Panasonic. His area of expertise ranges from traffic driving disciplines (online advertising sales, ad planning and buying, ad networks, SEO & PPC) to site-side optimisation (web analytics, usability, conversion, AB and multivariate testing). Regularly speaking at conferences world-wide on all facets of multivariate testing and conversion, his 'know-how' on how conversion patterns vary across cultures is second to none. Editorial credits include UX Magazine and I Gaming Business Magazine to name but a few. Moreover, Joe wrote a chapter on cultural conversions for the renowned CRO industry bible 'Landing Page Optimisation' by Tim Ash (2012).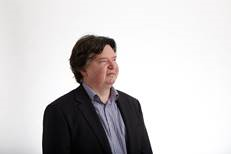 About Our Partners
Social Noise - Social Noise is a recognized digital creative agency with headquarters in Spain and Mexico.
The agency works in three main areas -strategy, technology and creativity-, helping clients digitalize their brand, their 360º communication and business, producing cross-media relevant content for their audiences.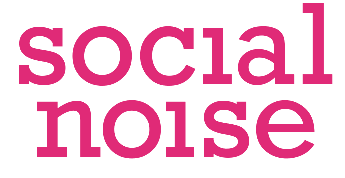 About Visible Computing - Visible Computing was set up to invent, develop and innovative new concepts for a USB webkey that provides a fast way to access online content from physical printed marketing and DM.
Webkeys are USB devices that when plugged into a USB slot of a computer, will automatically launch the browser. The browser will immediately take the user seamlessly to the clients website.
Each webkey has a unique ID which means its usage can be analysed to show ROI and other data of the campaigns it is used in. It can also be used to personalised online experiences and create dynamic online relationships between companies and their clients.  Depending on the campaign webkeys can achieve 15%-35% response rates and higher. Visible Computing's licenses its patented technology to established strategic partners in the UK and across the globe. The USB webkeys have been well received and over eleven million units have been sold. Visible Computing are launching a new full service Physical to Digital Communications agency in Chicago USA in January 2015 and are developing other P2D mobile solutions.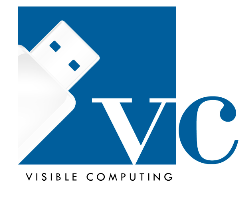 About dotMailer - dotMailer is the UK's largest email service provider with offices in London, Manchester, Edinburgh and the US. Its uniquely scalable and powerful email marketing automation solution enables you to easily create, send, socially share and analyse highly targeted, data –driven triggered email campaigns. dotMailer puts your customer data at the core of your marketing and empowers you to increase ROI, with greater marketing efficiency through email. dotMailer are the trusted marketing partners of hugely successful and forward-thinking organisations including Reiss, Fujifilm, Hunter and the DMA Award winning ODEON and Dove Spa. For more info, visit www.dotmailer.com

About Oban Digital - Oban Digital is one of the world's leading international digital marketing agencies. We've been thinking global and acting local since 2002. Oban's ethos is to improve the performance of global websites using a combination of local knowledge and real cultural influence to provide optimum results in-market. The most successful online marketing strategies always put local insights first. That's why you'll find us in more than 30 countries worldwide, optimising campaigns to markets and people – not just languages. Our unique combination of cultural search and cultural conversion delivers a consistent consumer experience wherever the click happens. Clients trust us to deliver better digital campaigns globally.  Whatever the location of a digital business, Oban combines cultural knowledge and a data-driven approach to help generate ROI, drive traffic and visibility and improve usability wherever the click happens. Current customers include: BBC Worldwide, UGG Australia, AVIVA, De Beers, SportsDirect.com, MSN and Marriott to name but a few.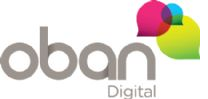 When & Where

dotmailer Offices
No.1 London Bridge
SE1 9BG London
United Kingdom


Thursday, 20 November 2014 from 18:00 to 21:00 (GMT)
Add to my calendar
Organiser
Mixing Digital offers an events listings diary for the digital sector a managed events service for companies within the sector, speaker booking service, speaker profiling, company profile, ghost writing and much more.
You automatically become a member of Mixing Digital either by signing up to the newsletter or registering to attend an event and will receive weekly updates on forthcoming events of interest