Location
CodeClan
37 Castle Terrace
Edinburgh
EH1 2EL
United Kingdom
Sales Have Ended
Registrations are closed
Sorry, all places on this event are booked. For future events check out: https://codeclan.com/events/
Description
We're racing towards one hundred employers in the CodeClan community! To celebrate we're inviting you to join us at our first ever 'Digital Talks' meetup hosted at our Edinburgh campus and featuring four incredibly talented digital specialists from our community.
Please come along to help us celebrate our success, to find out more about CodeClan if you are not already involved, and to learn more about the following highly topical areas...
Blockchain
UX / UI
Containerisation
Business Analysis in an Agile environment
Something for everyone.
And absolutely no entry fee!!
(No recruitment consultancies, thank you.)
Topics
1. The Blockchain revolution.
Peter Ferry, Commercial Director, Wallet.Services
What is the future of Blockchain? The burden of folding cash handling costs the economy 1.5% of GDP. Accepting credit and debit cards is a significant constraint for small businesses, who generally must accept proprietary payment terminals, slow settlement, and the 2 or 3% transaction fees incumbent in the Europay, Mastercard and Visa (EMV) system. In international currency exchange and remittance, it's even worse, with intermediaries exhorting 7% of transactions on aggregate from the poor and underbanked. All this is about to change with Blockchain.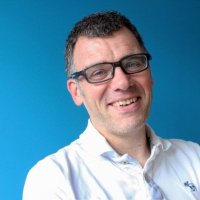 Peter built Microsoft's business in Scotland as co-founder of its Scottish operation. He's established global partner business programs and led influential tech communities. Now as co-founder of Wallet.Services he's building a global business to enable economic and social upside with BlockChain technology.
2. Do you know your UX from your UI?
Stephen Denning, UX Director, User Vision (Change of speaker)
UX (user experience) is something everyone talks about in digital design, but what does it actually mean? What are the components of a good user experience and how can you build confidence that your design will deliver a good user experience (not just a user interface)?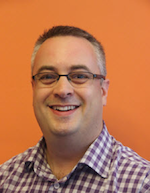 Stephen is UX Director at User Vision, a leading user experience consultancy. He has over 18 years commercial experience in the technology space, most of which has been focused helping organisations to better understand their customers and to design products and services that meet their needs in a usable and engaging way.
3. The Container Revolution Mark II - Shipping Containers come to Software
Adrian Mouat, Chief Scientist, Container Solutions
In the mid 20th century, the shipping industry was revolutionised by the introduction of the intermodal shipping container. The present time is seeing a similar shift in IT, with the adoption of software containerisation. Come find out what software containers are, and the reasons why they are seeing rapid uptake across the industry.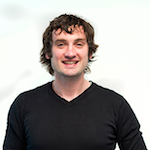 Adrian Mouat is Chief Scientist at Container Solutions and author of the O'Reilly book "Using Docker". He has been a professional software developer for over 10 years, working on a wide range of projects from small web apps to large data mining platforms. Adrian is a member of the Docker Captains program.
4. What does Agile mean for Business Analysts?
Vicky Di Ciacca, Director, Be-Positive
Find out why the demand for Agile Business Analysts is on the up and how we address the skills gap. One Business Analysts experience on the transition to agile.
Vicky is a co-founder and director of Be Positive, a specialist Business Analysis consultancy. She has over 20 years experience working with companies to deliver organisational change – balancing the need to operate in changing commercial and regulatory environments with the need to ensure good governance. Vicky has worked with a range of organisations – from Financial Services companies to charities.
Event Format
5.30: Arrivals
6pm: Welcome from CodeClan
6.15 - 6.35pm: Peter Ferry & Wallet Services

6.40 - 7pm: Stephen Denning & User Vision

Comfort break
7.15 - 7.35pm: Adrian Mouat & Container Solutions

7.40pm - 8pm: Vicky Di Ciacca & Be Positive

Event finishes: 9pm