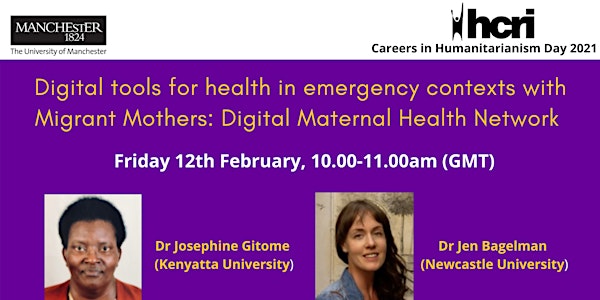 Digital tools for health in emergency contexts with Migrant Mothers
How can immersive tools (VR) be used by midwives in refugee camps to enhance health outcomes?
About this event
In this session Dr Josephine Gitome (Kenyatta University) and Dr Jen Bagelman (Newcastle University) will discuss their project which brings together academics and UNHCR with midwives in Dadaab refugee camps to explore how immersive tools (VR) can be used to enhance health outcomes. This session will be relevant to all students interested in digital tools, global displacement, and global health. Academics interested in these topics are also welcome to join.