Digital Tourism Event - For Tourism in Midlothian & Scottish Borders

Tuesday, 21 February 2017 from 12:00 to 16:00 (GMT)
Event Details
Midlothian & Borders Tourism Action Group are organising a Digital Tourism Event on Tuesday 21st February 2017 from 12 - 4pm. 
This is the first of many events that we will be organising for the industry. 
For this event we have created a packed agenda of experienced speakers which cover a range of digital platforms/suggestions and opportunities for your business. Please make sure you have questions to ask and there will also be a good opportunity to network with like-minded businesses from the Scottish Borders and Midlothian.
Please see the Agenda of the afternoon below, followed by detailed information on the Speakers that are presenting.
AGENDA
12.00 - 12.30
 Registration, Networking & Light lunch served on arrival
12.30 - 12.45
Welcome and introduction to MBTAG - Jemma Reid, Project Manager & Fergus Watson, Business Tourism Advisor. The Plan for 2017.
12.45 - 13.30
Stephen Whitelaw, Digital Tourism Scotland
 "The "Digital Awareness" seminar will help bring you up to speed with the latest digital marketing and tourism consumer trends. A broad range of topics will be covered including the latest social media platforms, search engine optimisation and website user experience.
13.30 - 14.00hrs
Mark Sorsa- Leslie - Bubbal 
 "Bubbal is the hyper-local click and collect solution for local businesses, venues and events. In this version we have completely redesigned the application to offer ability to promote product, service and event offers to potential customers using smart geofencing and proximity-based marketing. We've made the process of adding offers really easy and give you a huge amount of control of where, when and to whom your offers are visible. Bubbal are currently working with Scotrail to pilot the use of this technology on The Borders Railway.
 14.00 - 14.15
Comfort Break
14.15 - 14.45
Dave Bowie & Nick Hyatt - 360 Video Pro
This session will explore what 360 degree video is, its benefits and show how any business can use it as part of their marketing strategy to reach customers, clients and visitors.  Critically, the session will demonstrate how simple it is to share 360 degree video in order to truly stand out from your competitors.
 For tourism based organisations and brands, the importance of rich content that engages, inspires and ultimately encourages visitors to place bookings has never been higher.  Competition for attention means that businesses need to stand out not only on a local but also a global stage.  
 2016 saw the beginning of a revolution in content led marketing for tourism organisations.  360 degree video allows the business owner / host to showcase their facility or location to the customer as if they were there for themselves.  With brands such as Hilton, Marriott, Royal Caribbean, Volvo, Merrell Footwear, Thomas Cook, National Geographic all using 360 degree video and 360° headsets being one of the biggest sellers at Christmas 2016, the revolution is set to accelerate in 2017
14.45 - 15.30
Alan Martin - Chat Marketing
"The world of social media and digital marketing is fast-paced and constantly evolving, yet it is vital that we keep pace with the latest technology innovations if we want to take advantage of the many benefits that these platforms offer. Alan Martin, Managing Director of social media training and coaching company Chat Marketing, will explain the current trends in social media and what they mean for your business. Find out what's hot right now and where you should be focusing your efforts to make the biggest impact.
15.30 - 16.00
Q&A Session & Networking
16.00
Close
Please see Company Profiles, Speaker Biogs details below in order of presenting: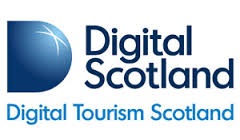 DTS is a new partnership programme to help tourism businesses across Scotland to improve digital skills and capitalise on opportunities that new technology offers to the sector.
The programme will offer advice, workshops, and insight into how others are adopting digital practices.
Stephen Whitelaw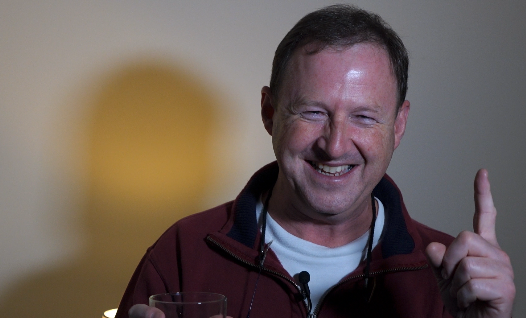 Stephen Whitelaw is a highly energetic person who combines a solid educational and technical background with 25+ years of business experience in the starting and growing of numerous businesses and winning a Deloitte Touche Fast 50 award in 1999 for being one of the fastest growing technology companies in the UK, while he himself has been described as "rebel without a pause!". Stephen is a determined, results-driven, achiever with a multi-disciplinary background and skilled at helping companies with the development and technology challenges they face, in addition he has started and sold a number of technology companies over the years and worked with many young startups.
Based upon his experience Stephen has been a regular keynote speaker to Fortune 500 companies such as Google, Microsoft, GroupOn & Oracle.
Recent seminars and keynote talks have included:
 The Future of the Web
"A live interactive and in-depth look into the future of the web and how to exploit the new and emerging technologies to an organization's advantage. As well as many live demonstrations the seminar outlines real-life case studies and reveals up-to-date tricks and techniques that will save time and money and enable a companies online marketing strategies to be measured."

Building, Growing, and Protecting a Brand
Promoting a brand online has come of age and this seminar will present the tools of the trade and show how to maximize online opportunity and minimize exposure to threats.
Social Media Strategy and Monitoring
This seminar shows how to form ongoing connections with customers online — and keep ahead of the competition using tools such as Twitter, Facebook, LinkedIn, as well as podcasting and online video. The talk also covers many of the do's and don'ts of social media marketing enabling organizations to develop a solid social media strategy.
 LinkedIn Profile: www.linkedin.com/in/stephenwhitelaw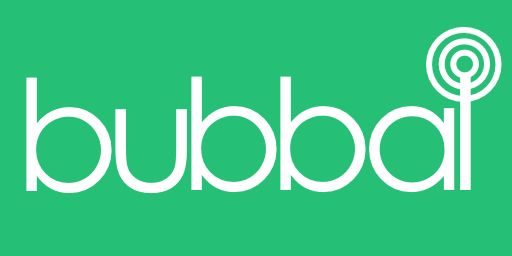 "Bubbal is the hyper-local click and collect solution for local businesses, venues and events. In this version we have completely redesigned the application to offer ability to promote product, service and event offers to potential customers using smart geofencing and proximity-based marketing. We've made the process of adding offers really easy and give you a huge amount of control of where, when and to whom your offers are visible.  
Got a limited number to sell? Set a quota and your bubbal will disappear when the quota is sold out. 
Want your offer to appear at a particular time? Set the visible time so it pops open at the right time.
Want to limit your offer to your best customers? Create a loyal customer group so only they can see it.
Would you like to target your offer to a particular group? Create a topic and encourage your customers to follow it for exclusives.
 Everything you publish is pinned to the map ready for people to discover. You can use custom geofences to create notification zones around your town and make sure your offers are promoted by push message to people who wonder into them. You can use the same approach to send an instant message to everyone inside the zone right now - perfect for flash sales."
 Mark Sorsa-Leslie - Bubbal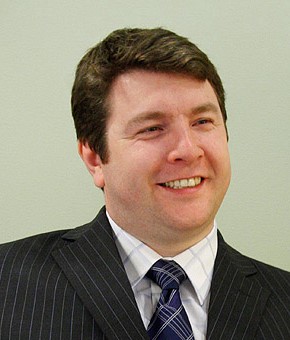 "Mark started his career as a trainee Chartered Surveyor and developed a range of computer applications to support his work in property, but for his employers and his clients. He is a serial entrepreneur with 6 business start-ups so far, the latest of which, Bubbal, is a hyper-local click and collect platform. Over the last 20 years he have developed business solutions ranging from eLearning to cloud-based web development platforms, often acting as the bridge between business people and technology people. He lived in Finland for 8 years and was CEO of Hammerkit Oy while there. He has an MBA from Middlesex University and is a Member of The Royal Institution of Chartered Surveyors. Mark lives in Kirkcaldy with his wife, Tarja, and their son, Sakari."

360 Video Pro specialise in creating immersive and engaging videos for high end tourism and hospitality businesses.  They provide a complete 360 video production service from concept through to delivery for both agency and end-clients.  Their work has been featured on Channel 4 (Britain's Wildest Weather 2016) and has been syndicated globally through Gizmodo and Zoomin.tv.
Recent projects include work for Raemoir Country House Hotel and the Stewart Milne Group and we are currently scoping out a series of 360 videos for the National Trust for Scotland. 
Dave Bowie - 360 Video Pro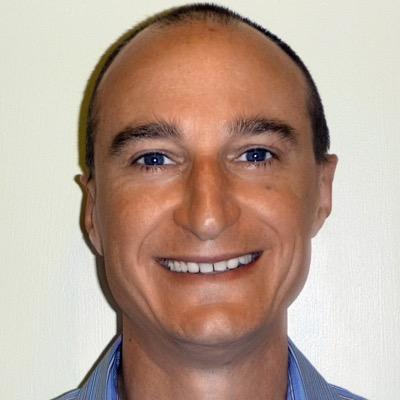 An IT professional, keen amateur video producer and early technology adopter, Dave likes to combine interesting people, places and spaces in his films. His passion for telling a compelling story in the most engaging way, naturally led him to 360 camera's and 360 degree video. Following an original concept for training paramedics with 360 video cameras he setup 360 Video Pro with Nick to produce high quality promotional content for training. This rapidly grew to focus more on the hospitality and tourism sector. Dave was the first to film St Kilda Village (Seatrek) and an Air to Boat transfer (HM Coastguard) in 360 video.
 Nick Hyatt - 360 Video Pro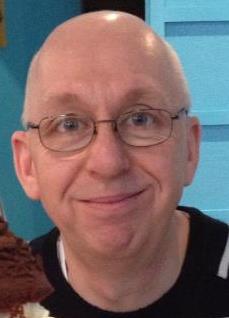 A photographer focusing primarily on landscape and tourism subjects, Nick was amongst the first to 'go digital' and leave film behind.  His early adoption of the new approach put him in the vanguard of digital users and this desire to keep at the forefront of new and emerging technology drew him to 360 degree video.  Dissatisfied with what most producers were creating, his aim is to produce 360 degree video that uses the very best the medium has to offer for the benefit of the client and their users. 
Since 2002 he has run a web design agency focusing on developing bespoke websites for small - medium sized businesses.  Each design created to meet the precise customer needs and to underpin their marketing and promotion plans.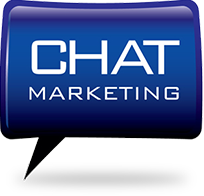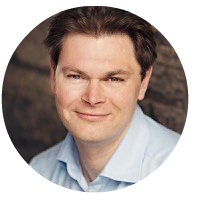 Alan Martin - Chat Marketing
Chat Marketing was established in 2010 by Alan Martin after extensive experience in the marketing industry. Alan has over 16 years' marketing experience and is in demand as a social media speaker and coach; having spoken at events alongside international brands such as Harley Davidson, Volkswagen and Zappos. He has both industry and an academic background having previously worked for Dundee Science Centre and Visitscotland and lectured in marketing at The University of Abertay, and Dundee & Angus College. Alan has seen what works and what doesn't and adapted our approach to help our clients make the most of the opportunities created by emerging technologies.
Please ensure you register and share with other businesses in the tourism industry.
FAQs
 What are my transport/parking options for getting to and from the event?
Travelling from Edinburgh
Follow the A703 to Peebles. Head straight on until you come to a roundabout. At the roundabout, take the 2nd exit and drive 160 yards to the main entrance of the hotel (on your left). Continue up the drive where free parking is available.
Travelling from Glasgow
Follow the A72 to Peebles. Take a left at the first roundabout. Then head straight on at the second roundabout. At the roundabout, take the 2nd exit and drive 160 yards where the hotel entrance will be on your left.
From the South
Take the A696 out of Newcastle, to the Scottish Border where the road will change to the A68. Continue through Jedburgh, St Boswells, Galashiels and Innerleithen. The entrance to the Hydro lies on the right hand side, continue up the driveway to the front door of the hotel.
If all of this is a little tricky, just enter Peebles Hydro postcode into your sat nav: EH45 8LX
How can I contact the organiser with any questions?
Please contact Jemma Reid, Project Manager of MBTAG on jemma@mbtag.uk should you have any questions or need to cancel due to other commitments. 
Engaging with both the wider tourism sector outside of the Borders Railway corridor and businesses along the line, the two year MBTAG project has secured £150,000 from the Borders Railway Blueprint Group, and a further £200,000 from Scottish Enterprise's Tourism Destination Development Fund to implement the plan.
 A private sector led initiative in partnership with Midlothian Council, Scottish Borders Council, Midlothian Tourism Forum, Scottish Borders Tourism Partnership, ScotRail and VisitScotland, MBTAG has pledged to work collaboratively with local businesses over an initial two year period. This activity will build upon the success of the Borders Railway Tourism Development Programme which has been delivered since September 2015.

'Borders Railway Blueprint', a partnership project led by Scottish Enterprise, Scottish Government, Transport Scotland, VisitScotland, ScotRail and Scottish Borders, Midothian and City of Edinburgh Councils.  The Blueprint sets out an ambition to maximise the economic benefits of the Borders Railway, transforming tourism, business and investment opportunities for communities along the new rail line.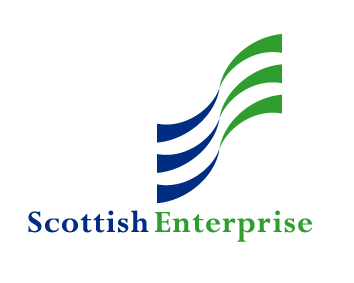 When & Where

Peebles Hydro
Innerleithen Road
EH45 8LX Peebles
United Kingdom


Tuesday, 21 February 2017 from 12:00 to 16:00 (GMT)
Add to my calendar
Digital Tourism Event - For Tourism in Midlothian & Scottish Borders