Description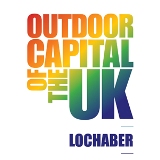 Drop in for a coffee and a chat at Lochaber Chamber's Digital Tourism Roadshow
Building on the success of last years event, join us to discuss your tourism questions, get face-to-face information and advice from industry experts and let us know your views on the hot tourism issues of the day. We're bringing tourism industry experts 'on the road' throughout The Outdoor Capital of the UK along with our Chamber membership and marketing teams.
Come along to meet Expedia and 'Free to Book' plus TripAdvisor online booking platform to find out how they can work with you to grow your business and get a feel for the future of online tourism booking.
Hear from Colin Simpson, The Highland Council as well as finding out how Cassie McEwan, (Visit Scotland's Industry Relationship Manager for Lochaber) can help you promote your business. Discuss future trends and what you can do to stay ahead of the curve with Chris Taylor, Visit Scotland's Regional Leadership Director for the Highlands. Plus find out how to maximise your online presence with Liz Graham of Lamontdesign.
lamontdesign offer a full range of design, marketing and advertising services. Working closely with an experienced creative agency will help ensure your message reaches customers quickly and efficiently. It is critically important that each buyer's experience, at every touch point, is designed to encourage a positive buying decision. Use our effective design and user experience, technical ability, and market knowledge; it really does make all the difference.
This is a unique opportunity to put your tourism business questions to those in the know – and help them find out more about what matters to you.
These informal drop-in sessions bring you the opportunity to ask the questions that matter to you and have a face-to-face chat with key players in our tourism industry.
Other stops on the roadshow can be booked separately:
Wednesday 5th Feb: 9am - 12pm - Isles of Glencoe Hotel
Wednesday 5th Feb: 2pm - 5pm - The Strontian Hotel
Thursday 6th Feb: 2pm - 5pm - Ben Nevis Hotel
We look forward to welcoming you along!