Description
Hosted by Aire Logic, this event is about sharing stories of digital innovation from across the Leeds region - from the challenges of interoperability through to digital information capture and sharing - providing better tools for staff and outcomes for patients. You will hear how Leeds Teaching Hospitals NHS Trust 'blew Matt Hancock away' and how Leeds Community Health NHS Trust are improving referral times for patients and saving clinical time.
Agenda:
9.00 - Arrival with tea & coffee
9.20 - Introductions to the session by Aire Logic
9.30 - Digital symptom monitoring, saving patient and clinician time and improving outcomes by Mark Simpson, Leeds Community Health
9.50 - Digital Research is making a difference by Sara Smith, Leeds Beckett University
10.20 - What we did that blew Matt Hancock away! by Leeds Teaching Hospitals Trust
10.40 - Clearing the roadblock, driving interoperability forward
11.00 - Panel discussion
11.15 - Close, networking coffee and cake!
Our speakers:
Mark Simpson has worked in Leeds Community Healthcare for over 4 years, beginning in Dietetics Service. Now a part of the Trust's Quality Improvement Team, Mark is supporting services looking to take on digital and innovative projects to improve the care they give patients.
---

This event is sponsored by Aire Logic.
---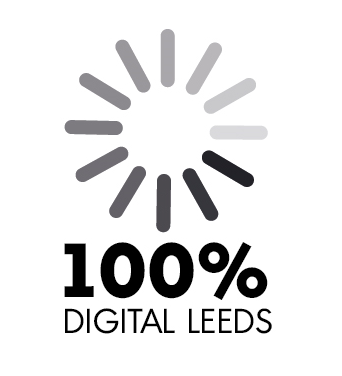 100% Digital Leeds is the health and care theme of the Leeds Digital Festival #LDF19.
Curated by mHabitat on behalf of the city, 100% Digital Leeds bring together international, national and local perspectives on current digital themes in health and care. From the ethics of AI, through to how we use personal data and the impact of social media on vulnerable teens, our events aim to stimulate debate and shine a light on the great stuff happening in our city. We are delighted to have BJSS as our headline sponsor at #LDF19 and we are also grateful to our individual event sponsors in helping make #100DigitalLeeds #LDF19 happen.
Most of our #100DigitalLeeds events will be run from the recently launched Co>Space North – a collaboration and co-working space on the fifth floor of Platform in the heart of the city. At Co>Space North we are creating a community of makers and doers passionate about digital health and tech for good. Anyone signing up to be a member of Co>Space North during the two week festival period gets their first month membership for free! Email us at cospacenorth@wearemhabitat.com to find out more and get involved.
Our city's Health and Wellbeing Strategy 2016-2021 sets out a clear vision that 'Leeds will be a healthy and caring city for all ages, where people who are the poorest improve their health the fastest'. This includes maximising the benefits from information and technology as a key priority. The health and wellbeing strand of the Digital Festival is a celebration of the diverse and innovative work taking place to help us achieve our shared, bold ambition for Leeds to be the best city for health and wellbeing.