Description
Make the most of your Microsoft cloud assets and donations with our Digital Transformation workshop.
---
Tuesday 17th January - Microsoft HQ London - 9:00 - 14:00
---



Our half day complimentary session, will showcase how an integrated and modern platform like SharePoint & Office 365 can help ensure your non-profit / charitable organisation embraces the 4th Industrial Revolution.
See why using new technologies from Microsoft, like Office 365, SharePoint Intranets, Device management with the Enterprise Mobility Suite (EMS) and modern communications with hosted Skype for Business can help bring transformation throughout your organisation.
With plenty of challenges facing the non-profit sector, this session will show how you can transform your team into a modern workforce, capable and secure whilst on the move, with effective communication and collaboration tools.
Visit the Adepteq website to find out more about us: www.adepteq.com/our-story
---

Event Agenda:


What is Digital Transformation and why should it matter to your organisation?
Introduction to Digital Transformation, Microsoft Philanthrophy and Adepteq
Increasing Productivity & Collaboration with SharePoint
Making life easier with simplification of workloads, improved user experiences and targeted content - Phil Cave, Adepteq
Embracing the Office 365 Suite
Taking full advantage of the tools Microsoft provides such as Planner (Groups), Sway, Delve and OneDrive for Business - Ian Loman, Adepteq
Modern Meetings with Skype for Business
What is a modern meeting, what are the benefits and how you can achieve cost effective calling - Chris Gillott, VIA
Enterprise Mobility + Security
As your people and data get mobile, so should your security - George Tubb, Microsoft
Then join us for lunch where demonstrations of the technology will be available and we can answer your Digital Transformation questions.
---


Eligible organisations can access Microsoft cloud offers for Office 365, Azure, Dynamics 365, Enterprise Mobility and Power BI, at greatly reduced rates with some available as donations.
Microsoft: In the UK we share Microsoft's global vision to empower every person and organisation to achieve more; but we also pursue a wide range of initiatives with particular resonance and relevance to the UK. From working responsibly and sustainably to ensuring that the technology we create makes life better - not just for our customers, partners and employees, but for everyone. Being a Microsoft Gold Partner is very important to Adepteq as it underpins our real world expertise and experience of sucessfully delivering Microsoft technology solutions.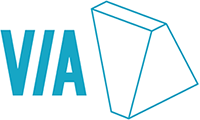 VIA: VIA specialises in providing a secure, resilient, cloud-based Skype for Business Unified Communications (UC) Managed Service to customers. This service enables customers to completely replace the time and cost of sourcing, implementing, managing, maintaining and upgrading separate telephone (PBX), audio and video conferencing systems. Customers can run all their telephony and audio/video conferencing needs through a single consistent Skype for Business user interface. All customers need is a Skype for Business enabled device (PC, laptop, tablet, smartphone) and an internet connection to use the service – freeing staff to work from anywhere i.e. office, home, hotel etc. VIA have many charity customers using the service.