Digital Tuesday - 99 Problems but GDPR ain't one

Tuesday, 6 February 2018 from 17:00 to 19:30 (GMT)
Event Details
99 Problems but GDPR ain't one*
*after you've attended our February Digital Tuesday. 
Digital Tuesday is back with a bang after the Christmas break and we're here to help ease you into 2018!
 
Still not sure how you're going to tackle GDPR in time for May? 
Don't worry … we've got you.
 
Following our successful session 'How will GDPR affect you?' in October we're back with another GDPR 101.  You've told us that GDPR is still confusing and many of you just don't think that it applies to you.  It is, and it does.  So, this time we've broken it down into bite sized chunks and got some small (and some slightly bigger) businesses to come and talk about the palatable things that they have done to ensure that they are compliant. 
They are ready and waiting to share how they have been attacking some of the hurdles that we are all facing and they will be awaiting your questions during this interactive session. 
Come along on the 6th of February and share all of your GDPR worries. We're all in this together. 
Sharing their solutions, you will find:
Dr Kerry Beynon, Partner at Acuity Legal. 

John Davies, Director at Pervade Software

Richard Sheppard, Director at Interceptor Solutions 

Damon Rands, Managing Director at  Wolfberry 

Matthew Sykes, Business Manager at Yolk Recruitment 
And Sam Wheeler our wonderful MC will be on hand to make sure you leave Digital Tuesday knowing exactly what you need to do!
Also a massive thank you to our sponsors Acuity Legal who will be providing free beer and pizza! Don't say we don't look after you.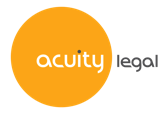 Register now and bring your plus ones, plus twos, plus threes (you get the picture). Just make sure they all register to make sure no one is left disappointed!
As well as registering to secure your place, join in on the conversation and share with us what you'd like to hear at the event via our Doopoll link!
The easiest way to get to this event is by rail to Cardiff Central (plus less than a 5 minute walk). But travelling by car? There will be on-site parking but make sure you're on time to secure a spot.
Keep an eye on @DigiTuesday  on twitter for any updates before the 6th of February. 
AGENDA:
17:00 - Arrival & Networking
17:30 - Speakers
18:30 - Questions
18:50 - Networking - Pizza & Beer
19:30 - Finish
See you there,
 
The Digital Tuesday Team
_____________________________________________________________________________________________
99 o broblemau, ond nid yw GDPR yn un ohonynt*
 *ar ôl i chi fynychu Dydd Mawrth Digidol mis Chwefror. 
Mae Dydd Mawrth Digidol yn ôl ar ôl gwyliau'r Nadolig, ac rydyn ni yma i eich helpu ddechrau arni yn 2018!
 
Ansicr o hyd ynghylch sut i fynd i'r afael â GDPR erbyn mis Mai? 
Paid â phoeni... gallwn ni helpu.
 
Yn dilyn ein sesiwn lwyddiannus, 'Sut bydd GDPR yn effeithio arnoch chi?' ym mis Hydref, byddwn ni'n cynnal GDPR 101 arall.  Dywedoch wrthym fod GDPR yn ddryslyd o hyd, ac mae nifer ohonoch o'r farn nad yw'n berthnasol i chi.  Ydy, ac ydy. Felly, y tro hwn, rydym ni wedi ei rhannu'n ddarnau bach, ac wedi trefnu i rai busnesau bach (a rhai ychydig yn fwy) i ddod i siarad am y pethau cymeradwy y maen nhw wedi'i wneud i sicrhau eu bod nhw'n barod ac yn cydymffurfio.
Mae nhw'n barod ac yn aros i rannu sut mae nhw wedi dod dros problemau rydyn ni i gyd yn ei wynebu. Bydden yn aros am eich cwestiynau yn ystod y sesiwn ryngweithiol hon.

Dewch draw ar y 6ed o Chwefror i rhannu dy pryderon GDPR. 

Bydd y bobl ganlynol yn rhannu eu hatebion:
Dr Kerry Beynon, Partner yn Acuity Legal. 

John Davies, Cyfarwyddwr Pervade Software

Richard Sheppard, Cyfarwyddwr Interceptor Solutions 

Damon Rands, Rheolwr Gyfarwyddwr Wolfberry 

Matthew Sykes, Rheolwr Busens Yolk Recruitment 
Ac, fel arfer, bydd Sam Wheeler, wrth law i wneud yn siŵr eich bod chi'n gadael Dydd Mawrth Digidol yn gwybod yn union beth sydd angen i chi ei wneud!
A dyma newyddion hyd yn oed yn well...
Diolch yn fawr iawn i'n noddwyr, Acuity Legal, a fydd yn darparu cwrw a phitsa rhad ac am ddim. Ni alle chi ddweud nad ydyn ni'n gofalu amdanoch.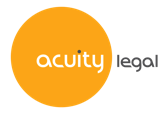 Cofrestrwch nawr, a gwahodd eich ffrindiau. Gwnewch yn siŵr bod pawb yn cofrestru er mwyn sicrhau na fydd neb yn cael eu siomi!
Yn ogystal â chofrestru eich lle, ymunwch yn y sgwrs i rhannu gyda ni beth hoffech chi glwyed ar y noson ar ein linc Doopoll! 

Y ffordd haws i gyrraedd y digwyddiad hon yw tren i Orsaf Canolog Caerdydd (ynghyn  a cherdded o fewn 5 munud). Ond teithio mewn car? Bydd parcio ar y safle ond gwnewch yn siŵr eich bod ar amser i sicrhau lle.
Cadwch lygad ar @DigiTuesdayCym ar gyfer unrhyw diweddariadau cyn y 6ed o Chwefror.
AGENDA:
17:00 - Cyrraedd & Rhydweithio
17:30 - Siaradwyr
18:30 - Cwestiynau
18:50 - Rhydweithio - Pizza & Cwrw
19:30 - Gorffen 
Fe'ch gwelwn ni chi yno,
 
Tîm Dydd Mawrth Digidol 
When & Where

One Canal Parade

CF10 5BF Cardiff
United Kingdom


Tuesday, 6 February 2018 from 17:00 to 19:30 (GMT)
Add to my calendar
Organiser
Digital Tuesday is the monthly networking event for Wales' tech sector which takes place on the first Tuesday of every month. Keep an eye out for each month's venue as we like to mix it up! 
This series of events are run by Innovation Point. 
Innovation Point - Finding Ideas. Funding Innovation.
Innovation Point is the digital innovation company for Wales. It provides the expertise, contacts, market understanding and in-depth knowledge of innovation funding needed to turn Welsh technological capability into ground-breaking solutions for clients worldwide. 
Through mapping the full scope of Welsh technological capability, and by in-depth understanding of the real needs of the market, the company helps forge partnerships that will provide 'made in Wales' solutions for UK and international digital network users. 
Innovation Point brings together the best available talent from private and public sectors to support SMEs and universities in developing new intellectual property in the digital sphere that will bring wealth and jobs to Wales. 
In particular it uses its specialist expertise to support these partnerships in bidding for funds such as those offered by Innovate UK, the EU and the 70 billion euro Horizon 2020 innovation programme.
Digital Tuesday - 99 Problems but GDPR ain't one