Location
Live Theatre
27-29 Broad Chare
Newcastle upon Tyne
NE1 3DQ
United Kingdom
Description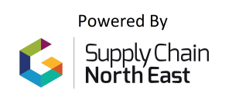 Following many discussions on how to develop the talent pool we have spent some time with member businesses to find out how they are building engagement and relationships with schools, colleges and Universities so that they can open doors and develop ways of working together to develop talent for their business.
As we all know, this is a key issue across the entire sector and as such we though it about time that we started a regular HR Meet Up so businesses large and small can get together to talk about recruitment, team building, culture and how to keep your staff once you have them.
So, Digital Union are happy to announce that our next Breakfast Networking event, focused on developing the talent pool will also become the first HR Meet Up
Amongst several short presentation from members we're delighted to have Mark Scott from Tombola talking all things Tombola Academy as well as Shaunie Fletcher & Stephen Drummond from Drummond Central to talk about the School of DC.
We also want to use this event to see if businesses want to engage in this new HR Meet-Up for the North East sector where Digital Union members can get together to discuss all things HR from Talent Recruitment and Development to the importance of Team Culture and how to adapt with an ever-changing landscape within HR. How often we do this? We want you to decide.
Our bimonthly Digital Networking events are open to anyone with an interest in the sector.
Meet other Digital Union members as well as non-members and find out who's doing what…and when!
If you'd like to be involved with our events we'd love to hear from you! Just let us know by messaging Cal Kilpatrick at cal@generator.org.uk
You can read our #NEquality Code of Conduct for all events here.
Supply Chain North East will see four key partners joining forces to work with over 800 businesses between 2018-2021 supporting businesses to identify opportunities in new and existing markets. An integral part of the North East Growth Hub, Supply Chain North East will be delivered across the region by RTC North, Generator, North East Automotive Alliance (NEAA) and North East Process Industry Cluster (NEPIC). Supply Chain North East is receiving up to £3,148,514 of funding from the England European Regional Development Fund as part of the European Structural and Investment Funds Growth Programme 2014-2020.