HAVE YOUR SAY...at this virtual question time event as key players from within the digital community come together in one virtual space
About this event
Join us at this unique Q&A based session chaired by Chris Maguire, Executive Editor from BusinessCloud, where key Lancashire organisations and their decision makers come together in one virtual space to answer and discuss questions and issues from you - Lancashire's digital & tech community!
This event is designed to encourage collaboration across the county between key partners and explore ways in which we can all work better together by avoiding duplication, repetition and present a less fragmented landscape across the county, as well as providing a platform for you to have your say!
Find out who is who, what we all do, our purpose and priorities and how we can support you and all work better together.
Meet The Panel:
Event Compere - Chris Maguire, Executive Editor from BusinessCloud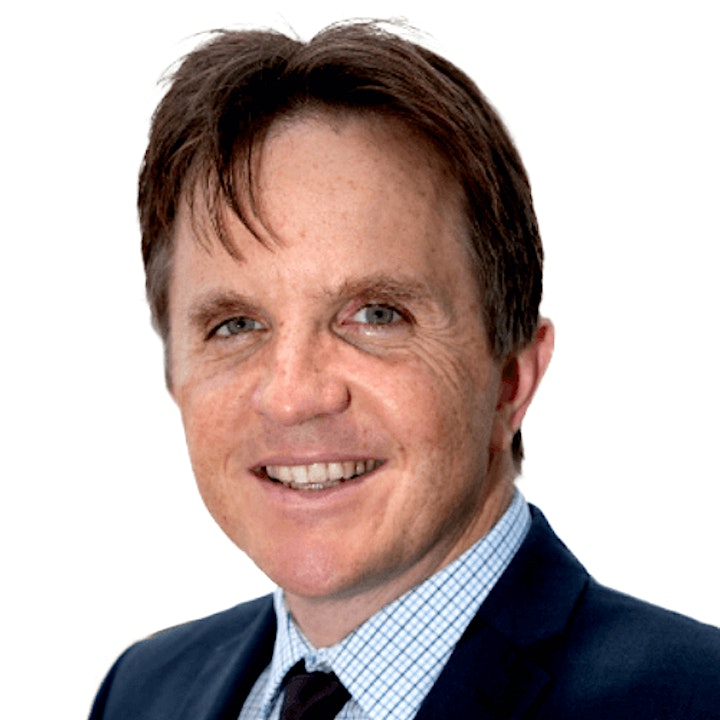 Ed Matthews-Gentle FRSA – Creative Lancashire
Ed Matthews-Gentle is Programme Leader, Creative Lancashire and strategic lead for Creative Industries at Lancashire County Council.
Creative Lancashire is dedicated to helping raise the profile of Lancashire's creative talent, and to harnessing the economic potential in individuals and organisations working in the creative industries through building collaborations, facilitating networks, and providing business development support and advice.
Ed is a specialist business advisor and consultant with over twenty years' experience working with creative organisations. Current collaborations include National Festival of Making, British Textile Biennial, the development of the Lancashire 2025 bid to host UK City of Culture and overseeing the new LEP Cultural Investment Strategy. More recently he was invited by Crafts Council to join the Craft UK - Anti-Racism Working Group.
"I advise on how design thinking and creative processes can transform businesses from any sector, combined with the long-term view to conceive and develop exciting and creative concepts that frequently combine my interests in style, design and the arts - creating a space to share knowledge, ideas and expertise."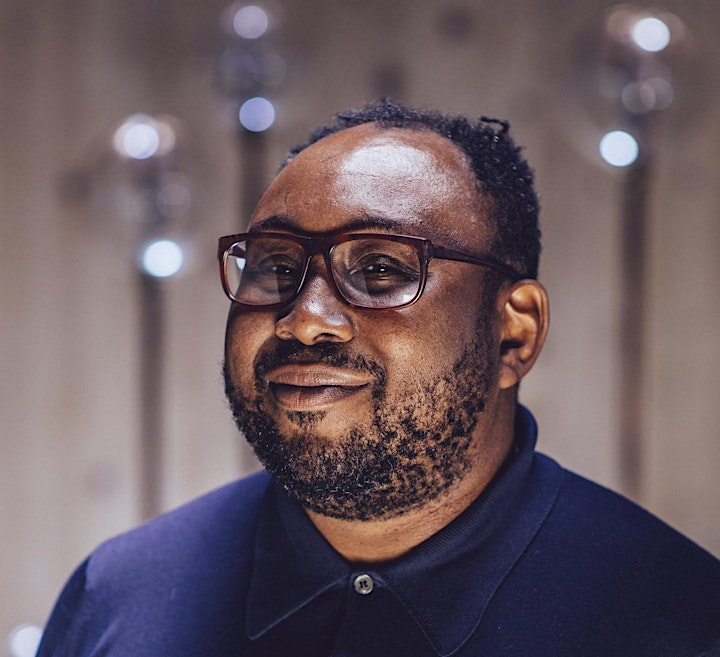 Rachel McQueen – Marketing Lancashire
Rachel was appointed to the role of Chief Executive in April 2018, having previously held the roles of Director of Tourism at Marketing Cheshire and Director of Marketing and Deputy CEO at Marketing Manchester.
During her career at Marketing Manchester she led a team of 26 responsible for the promotion of Manchester as a leading business, leisure and learning destination; focused on attracting visitors and investors, growing a highly skilled workforce and driving sustainable economic growth.
The team's transformational 'I love MCR' campaign, projects with Manchester Airports Group, Manchester United and Manchester City, as well as stakeholder initiatives across the city, greatly increased profile and helped boost investment and trade links as well as increase international visitors. Following delegations to China, meetings with potential investors, key airlines and presentations in partnership with Visit Britain, the team successfully secured direct flights from Manchester to Beijing in 2015.
As Director of Marketing at Hemisphere DMC, Rachel worked with a range of clients from transport, health, property, culture and local government with her specific projects including: the development of an investment prospectus and brand narrative for the Manchester at MIPIM partnership; a brand architecture framework review for Bruntwood and the creation of the brand identity for Manchester's European City of Science designation.
Born in Northern Ireland, Rachel grew up in London and moved to Manchester for university. She has made her home in the North West, where she lives with her Bolton-born husband and young daughter.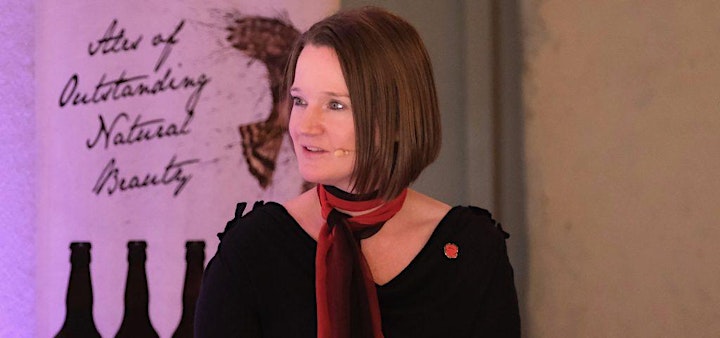 Alex O'Toole, Arts Lancashire
Alex is Chair of Arts Lancashire, an independent body of regional arts partnerships working together to highlight and develop the importance of the arts to Lancashire's economy and cultural narrative.
Arts Lancashire believes that an independent professional arts sector is vital to a vibrant, confident and successful Lancashire. It supports quality arts provision and new artistic ambition and it encourages partnership working for the benefit of members, local communities and visitors to the county, regularly connecting with observers from other strategic cultural partners such as Arts Council England, Lancashire County Council and Marketing Lancashire.
For twenty years, Alex has worked at a national and international level to develop creative concepts, produce artistic programmes and write narratives for the creative and cultural industries.
Alex is on a mission to encourage more non-arts organisations to choose a creative approach to unlocking the potential of their offer through the arts. Her work as a strategist and creative director for the creative and cultural industries is geared towards developing partnerships and growing audiences to maximise opportunities for long term sustainability.
As an arts producer, Alex's larger scale participative projects are created through Fable Arts, a socially engaged arts organisation.
She also writes on commission for creative projects across all mediums, and about creativity, the role of the arts and the business of being an artist for content based platforms.
"At Arts Lancashire my role as Chair is focused on raising our visibility and championing the vitality and viability of the arts in Lancashire as a key contributor to the county's social and economic capital. I'm committed to encouraging better connectivity and collaboration between the county's arts organisations and on finding and developing partnership opportunities that will help catalyse, sustain and support the development of Lancashire's professional arts sector."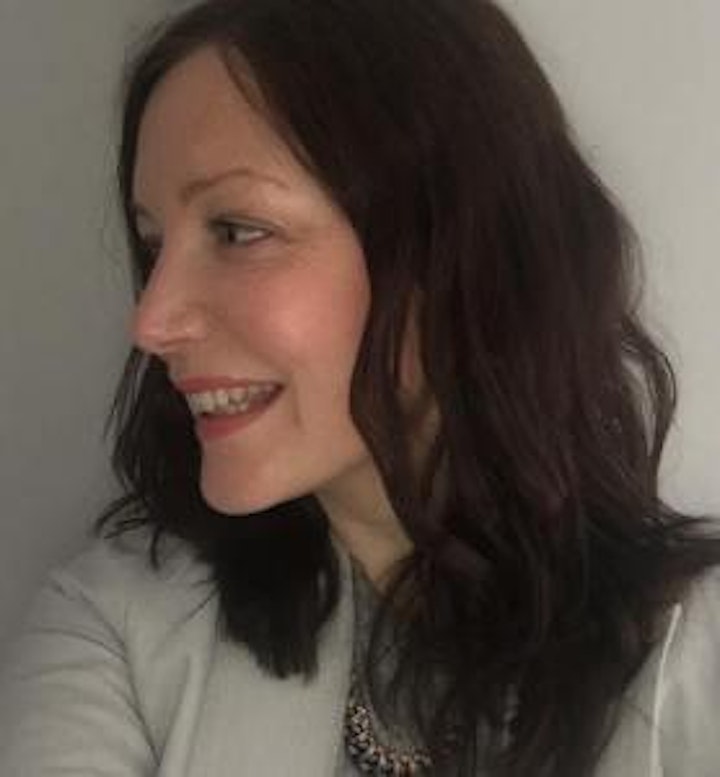 Cheryle Britton, Wellbeing Lancashire and Founder of YOLO Wellbeing
In April 2020, Cheryle Britton became a founding member of Wellbeing Lancashire, an organisation set up with the aim of making Wellbeing a top priority in the county.
The group has proactively engaged across private, public and third sectors to collaborate and help support the delivery of wellbeing services to the individuals, organisations, businesses and communities that Lancashire will need to help our local economy bounce back quicker.
In 2019 Cheryle Britton launched YOLO Wellbeing; a unique experience designed specifically for businesses, to help employers improve the physical and mental health of their workforce. This followed a successful and multi-award winning career in consumer marketing, over 20 years.
Following a journey with her own mental health, the idea for YOLO Wellbeing was sparked on a family holiday 3years ago, by some Ayurvedic treatments. Cheryle spent the next 18months retraining and developing the YOLO experience; a combination of massage and meditation which is delivered in a mobile calm space, which is brought to your premises.
www.yolowellbeing.co.uk
@yolowellbeing Linkedin/YouTube/Face book/Instagram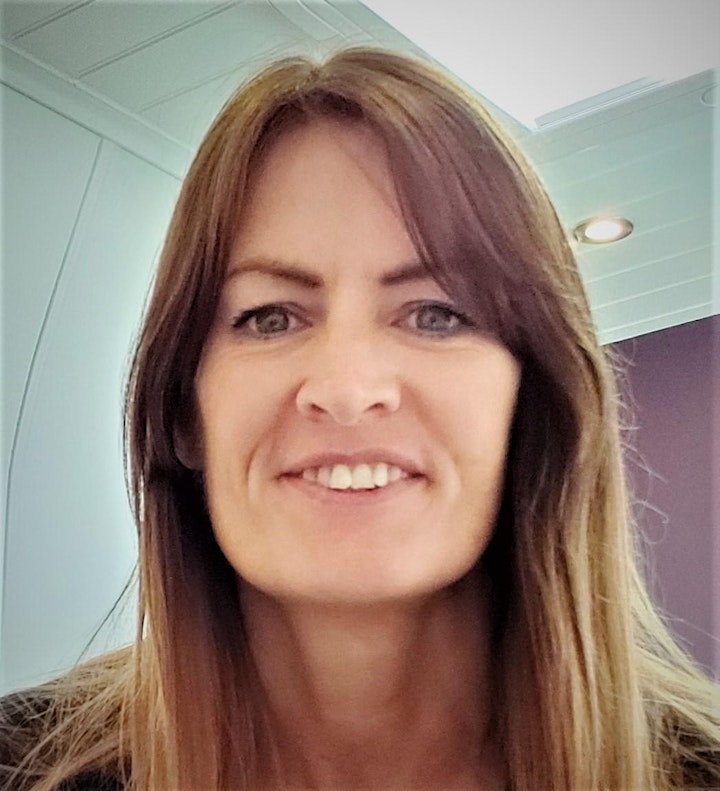 Richard Slater, Lancashire Business View
Richard is a magazine publisher, public relations adviser and events creator and host.
He is the publisher of independent print and digital title Lancashire Business View magazine, which was named Prolific North Publication of the Year 2019. Among the magazine's brands are Red Rose Awards (a winner at the national PPA Events Awards), Sub36 (for those aged under 36) and Lancashire Business Day (and now Week).
He hosts dozens of corporate events each year on behalf of Lancashire Business View and other organisations.Richard is also a director of Limitless Public Relations, which represents clients across the private and public sectors. He has held non-executive director roles with East Lancashire Hospitals NHS Trust, East Lancashire Chamber of Commerce and charity Curious Minds.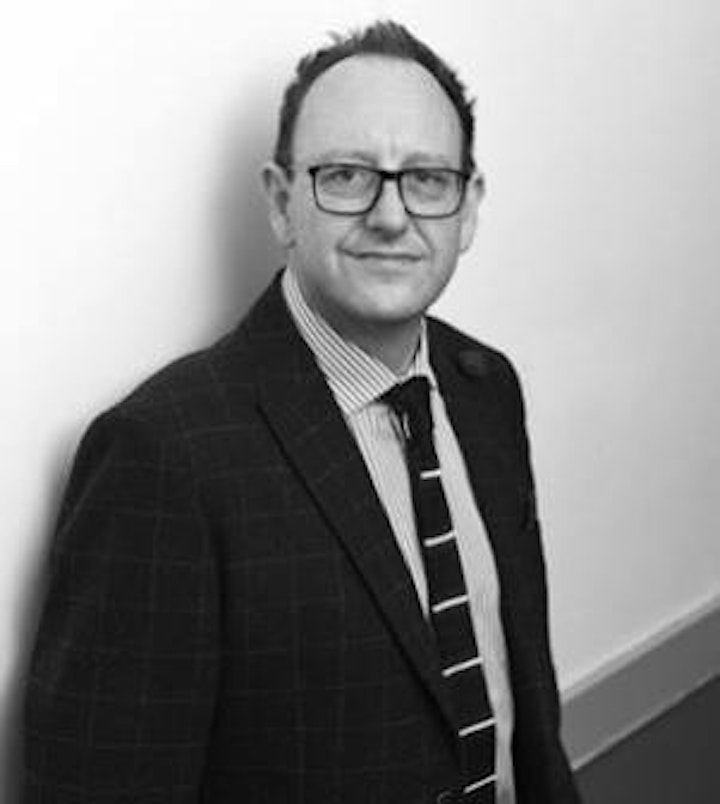 Tom Stables, Digital Lancashire and 3manfactory
A founding director of Digital Lancashire, Tom is the Creative Director of brand growth agency, 3manfactory. As Chair, Tom provides strategic leadership within the organisation, bringing expertise in design, branding and marketing and also sits on the Creative Lancashire board.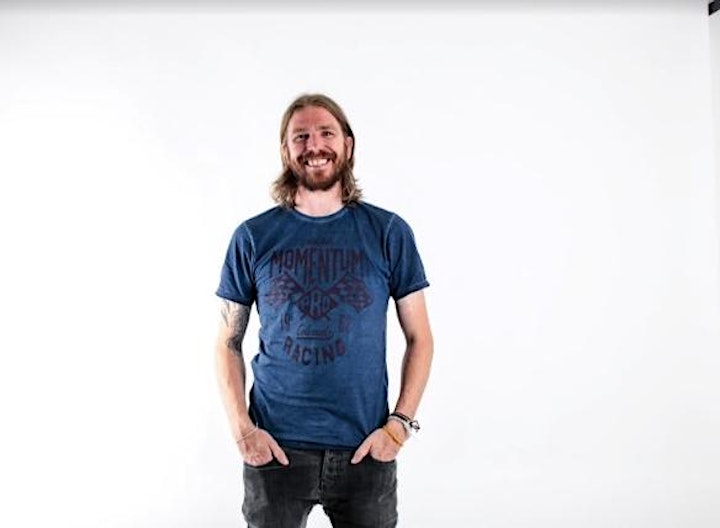 Ann Jordan, Chair of the Lancashire Digital Skills Partnership Steering Group
Ann is the founder and owner of a public relations and marketing agency specialising in strategic planning and PR in the acute healthcare and other sector specific industries.
Ann is also Director of Gutterking Ltd which is a family owned group of Builders Merchants across Lancashire. In addition, Ann is a Director of TiE (The Indus Entrepreneur) a mentoring and networking group for new businesses and aspiring entrepreneurs based in Manchester.
Ann also fills a number of other roles: she is the Deputy Lieutenant of Lancashire; a Governor of Queen Elizabeth's Grammar School, Blackburn which is now a Free School; the Chairman of Blackburn Cathedral Board of Trustees; and a Member of the Creative Lancashire Board.
She has previously held the prestigious role of High Sheriff of Lancashire from 2013 – 2014. In addition to her busy working life, Ann also does a great deal of charity work, she is:
A Founder member of Women Making A Difference – bringing MBAs and Women in Business together.
A Founding Director of iNspire a hub for 32 grass root community charities in the North-West being mentored by Entrepreneurs.
Chair of Friends of Vine House (Cancer Help), Preston.
A Founder member of North West Childline Business Committee, Manchester, and
A Committee Member of Ribble Valley Petal Cancer Research UK Charity
In her spare time Ann is interested in property and art. She is married with two sons that work in the family business and has four grandchildren.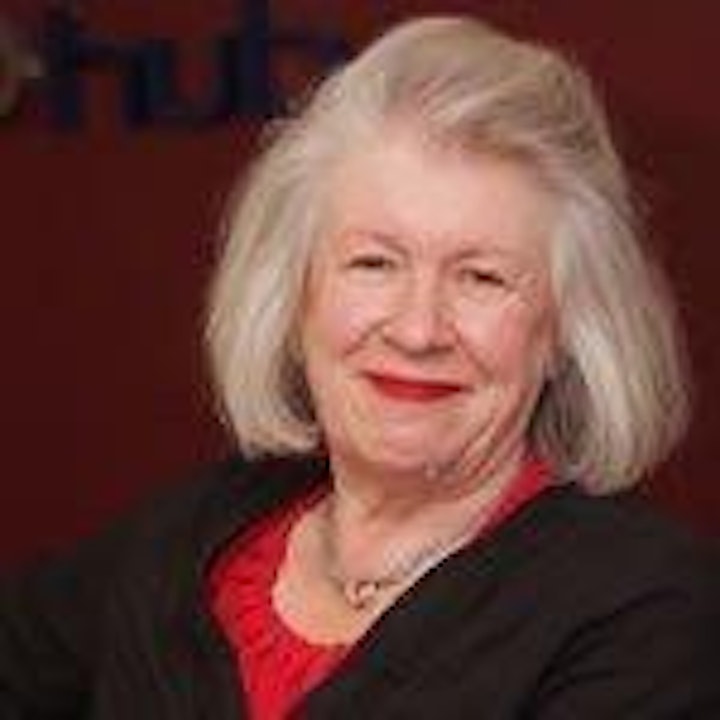 Andrew Leeming - Boost Programme Manager, Lancashire County Council
Andrew is a senior figure in Lancashire County Council's Business Growth and Innovation team, helping Lancashire's businesses access a range of specialist business support. As part of this role, he manages Boost; Lancashire's Business Growth Hub, a county-wide ERDF-backed business support programme.
Andrew played a lead role in creating and launching Boost in 2013, which has since helped more than 6,000 businesses access support, creating over 2,500 jobs and adding £75m GVA to the Lancashire economy.
In December 2018, Boost secured £6m of new funding to run for a further three years from January 2019. The service is aiming to support a further 1,450 businesses in the county, creating 1,350 jobs and helping to establish 200 business startups across Lancashire.
In his role leading Boost, Andrew is found across the region speaking to business owners, helping connect them to Boost and its partners to help such growth-hungry Lancashire businesses achieve their aspirations.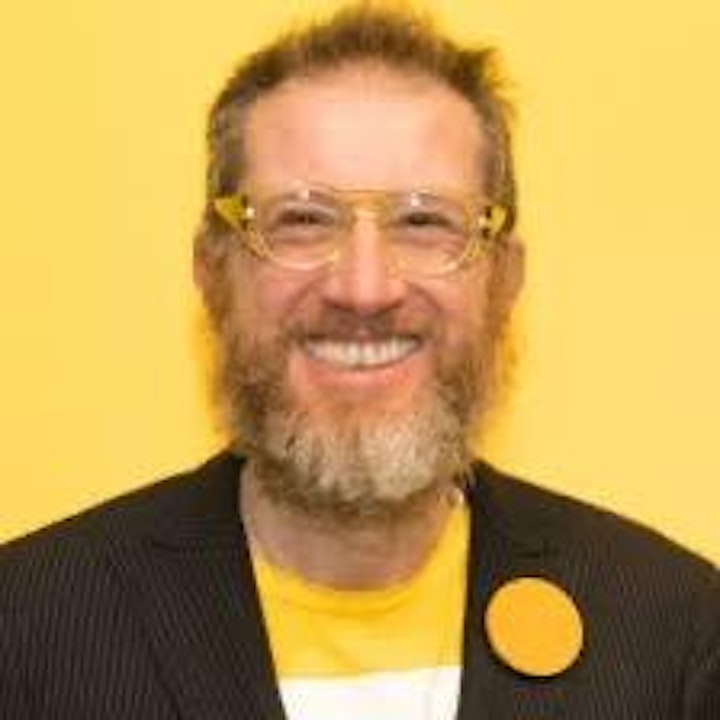 Richard Harding - Programme & Partnerships Manager, Lancaster University Health Innovation Campus
Richard Harding-Experienced Programme and Partnerships Manager with a Master of Science (MSc) focused in Assistive Technology from Coventry University and an expert in models of technology adoption and scale-up and a track record.
Richard has been involved in over €30 million international projects since 2017 including Horizon 2020, Active Assisted Living and two European Regional Development Funded Business Support Programmes. He has also worked, at a strategic level, with the European Institute of Technology and NHS Digital at a national level, and was the Digital Lead for 27 NHS Organisations in an NHS Vanguard.
Currently supporting the development of a £41million Health Innovation Campus at Lancaster University, Richard brings skills and experience in Business Planning, Coaching, Management, Healthcare, and Digital Innovation.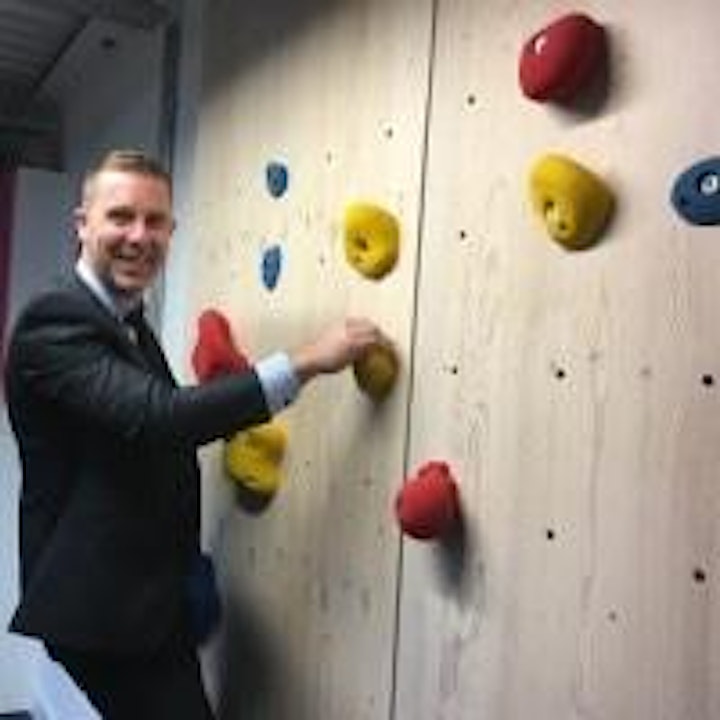 For more information about Digital Lancashire Reboot 2020 and for the upcoming schedule for other Reboot 2020 events please visit our website.
ACCESSIBILITY
***This event is a Digital Lancashire organised event. Everybody is welcome and if you have any access requirements or any questions about this event, please email hello@digital-lancashire.org.uk***
LOCATION AND TRAVEL INFO
This event will be online via Zoom – We'll send you an email with a Zoom link to join us at the event the day before the event.
GET IN TOUCH
If you would like to talk to the Digital Lancashire team about getting involved in Reboot 2020 as a speaker or sponsor or have any questions, please call 01772 846 221 or email hello@digital-lancashire.org.uk

Organiser of Digital Union: Bringing Lancashire Together