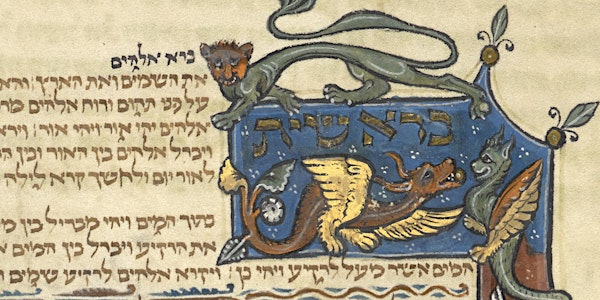 Digitised Hebrew Manuscripts: British Library and Beyond
Location
The British Library Conference Centre
Bronte Room
96 Euston Rd
London
NW1 2DB
United Kingdom
Description
Join us in this conference dedicated to the British Library's digitised collection of Hebrew manuscripts, and find out more about the collection, how to use it, and how we can help. Conference sessions will include presentations on how to access the Library's digital collections and what opportunities it has to offer to graduate students and academics. The conference will also cover external projects working with digitised Hebrew manuscripts at the National Library of Israel, as well as UK university libraries in Oxford, Cambridge and Manchester.
The British Library's collection of Hebrew manuscripts is one of the most significant in the world. This collection includes items manifesting Jewish cultural, religious and social lives between the 10th century and the beginning of the 20th century, covering a vast geographical space from North Africa and Europe in the west, through the Middle East to China in the east.
In order to make the collection of Hebrew manuscripts available digitally, the Library had embarked on a major digitisation project aiming to provide free online access to Hebrew manuscripts from its collection. The outputs are detailed and searchable catalogue records and high resolution images of fully digitised manuscripts. Funded by The Polonsky Foundation, the Hebrew Manuscripts Digitisation Project had digitised 1,300 manuscripts in its first phase. These include codices (manuscripts in book format), scrolls, charters and single sheets. A second digitisation phase, sponsored by the National Library of Israel, has started in April 2016 and focuses mainly on the Library's significant Gaster collection.
Confirmed speakers:
Ilana Tahan, British Library: Tribute to the Bibliophiles

Miriam Lewis, British Library: The Hebrew Manuscripts Digitisation Project

Adi Keinan-Schoonbaert, British Library: Digital Scholarship: Accessing and Using our Digitised Collection

Allan Sudlow and James Perkins, British Library: Collaborative Research and PhD Placements at the British Library

Mahendra Mahey, British Library: British Library Labs: Using the Library's Digital Collections and Data

Mia Ridge, British Library: Digitised Manuscripts Platform and the Universal Viewer

Aviad Stollman, National Library of Israel: Why Digitise Hebrew Manuscripts

Tsafra Siew, National Library of Israel: Ktiv: The International Collection of Digitized Hebrew Manuscripts: A Roadmap

Cesar Merchan-Hamann, Bodleian Library, Oxford: The Vatican-Bodleian Digitization Project: The Hebrew Manuscripts in the Bodleian Library

Renate Smithuis, University of Manchester: The Crawford and Gaster Hebrew Collections at the John Rylands Library of Manchester – the Creation of an Online Catalogue as Part of a New Digital Platform

Gabriele Ferrario, Cambridge University Library: Discovering the Known: Text Mining the Cairo Genizah