Multiple Dates
Dimension X: Dinosaurs Mixed Reality Research Study
Thank you for your interest in this research study. The purpose of the research is to examine user responses to mixed reality content.
About this event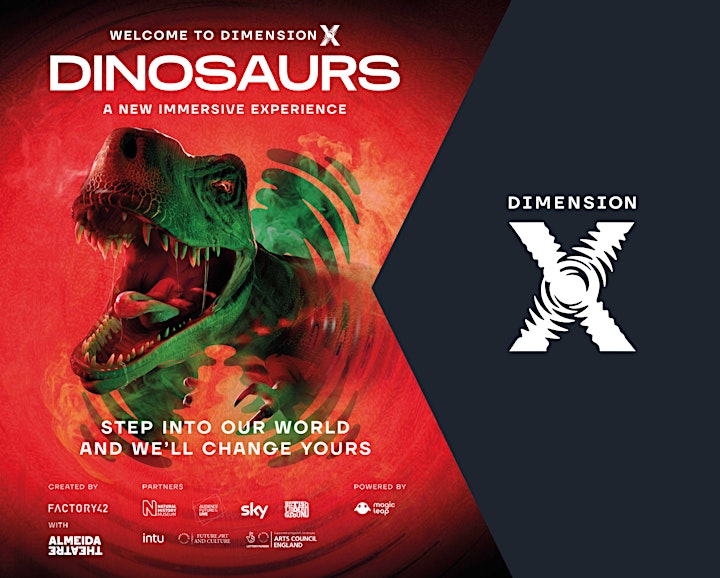 Eligibility
You are eligible to take part if you meet the following criteria:
Aged 18 years of age or above
Have no visual or auditory impairment that is not corrected for (contact lenses are permitted but the mixed reality headset cannot be worn over glasses)
What will taking part involve?
A full participant information sheet can be located here.
You will be required to meet the research team at the Peter Chalk Centre Hall 1, Streatham Campus, University of Exeter (labelled No. 17 on this map)
Upon arrival, you will be asked to produce evidence of a negative COVID–19 test. If you cannot produce this, you will be instructed to take a rapid lateral flow test in the Sports Hall
Thereafter, you will take part in the Dimension X: Dinosaurs mixed reality experience. Kindly note that this experience is designed to last ~5 mins and that the headset will record the location at which your eyes are focussed throughout the experience
You will then be required to answer some brief questions pertaining to the immersive experience. Participation is limited to one per person and the total time commitment for the study is 30 mins
Group participation
Up to three individuals may take part in the immersive experience, as long as they meet the eligibility criteria. Names and email addresses will be taken of each participant.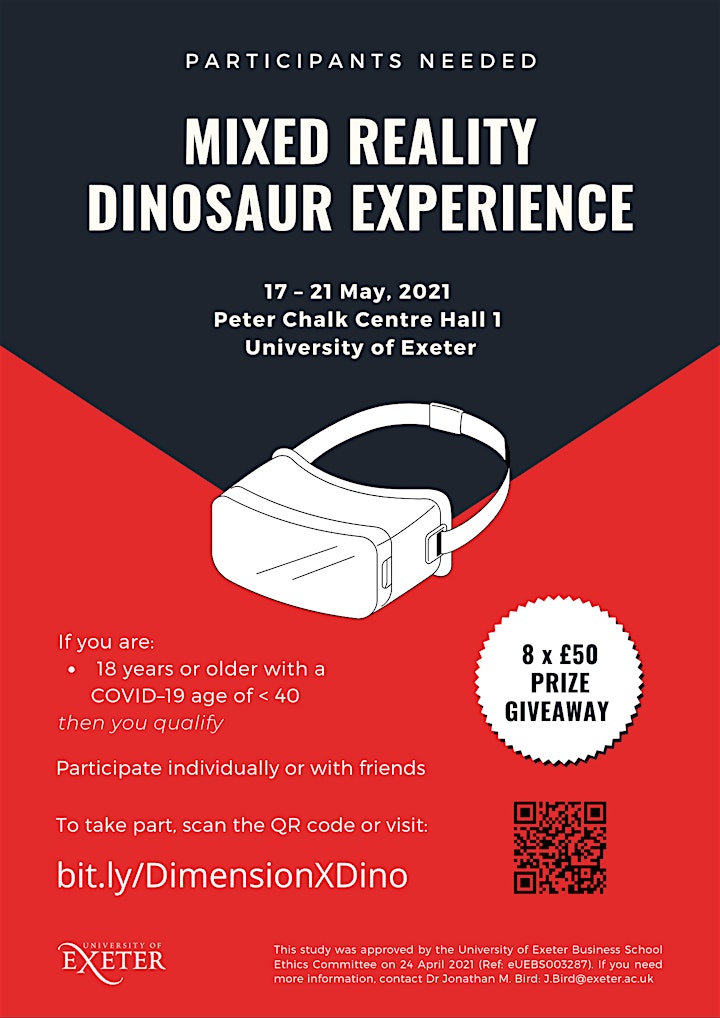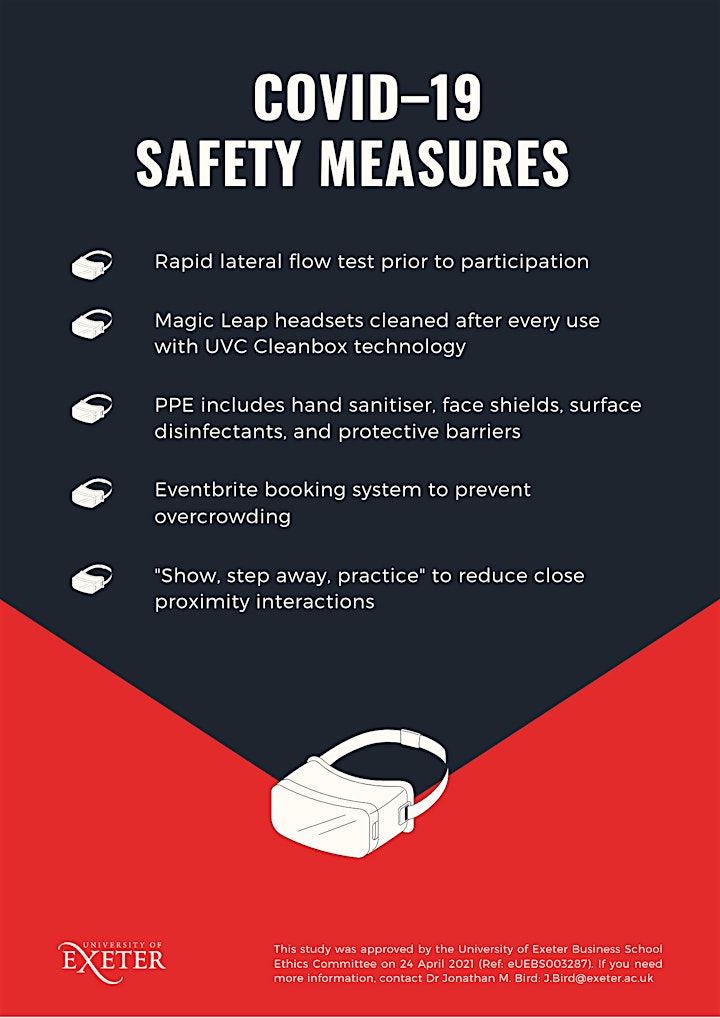 Organiser of Dimension X: Dinosaurs Mixed Reality Research Study