Location
Manchester Art Gallery
Mosley Street
Manchester
M2
United Kingdom
Enjoy an Italian feast from guest chef Maurizio Cecco with curator led tours of the exhibition "Leonardo Da Vinci: A Life in Drawing"
About this event
Manchester Art Gallery is hosting a unique series of art-meets-food supper clubs in collaboration with Manchester Food and Drink Festival. Each exclusive event sees Manchester's best chefs create a one-off, immersive dining experience, themed around a different exhibition taking place in the stunning surroundings of Manchester Art Gallery.
Each event is designed to celebrate the greatest artists of our time, as part of an experience that will delight all the senses and offer real insight into their life, times – and, of course, food. The first event in the season is Dine with Da Vinci - an authentic Italian supper club created by local specialists Salvi's on Saturday 27 April.
Guests will be greeted with a glass of Italian fizz, after which Manchester Art Gallery's expert curators will treat them to a private tour of the Leonardo Da Vinci: A Life In Drawing exhibition. The show closes on Monday 6 May and all remaining tours have sold out, so this is a chance to enjoy an exclusive insight into 12 of Da Vinci's iconic drawings before the exhibition is returned to the Royal Collection.
At the heart of Dine With Da Vinci is an authentic Italian banquet, inspired by the produce and recipes of Da Vinci's own era and served in the public galleries at the heart of Manchester Art Gallery. Surrounded by emotive Italian music and incredible works of art, the menu has been designed by Maurizio Cecco, owner of Manchester's award-winning Italian restaurant, Salvi's.
The menu is designed to be shared as a long-table banquet. Taking place in the soaring, historic Gallery 9 and 10, surrounded by fine art, this immersive and unique experience is a chance to dine with friends, family, and lovers in a fabulous environment.
Salvi's is Manchester's most authentic, family run Italian restaurant group. Founded in 2013 and run by husband and wife team, Maurizio (a native of Naples) and Claire Cecco, Salvi's restaurants showcase everything that traditional, Southern Italian dining is about. Enjoy a menu of delightfully rustic, comforting, generous and fine food made from the best, carefully sourced Italian ingredients at this truly special occasion in the heart of the iconic Manchester Art Gallery.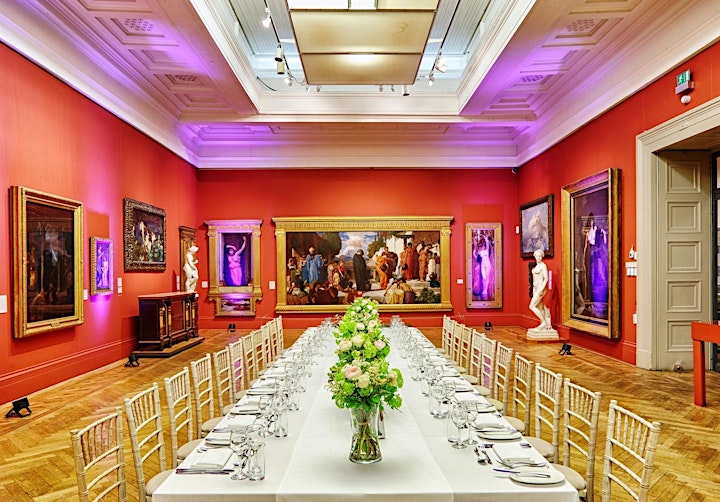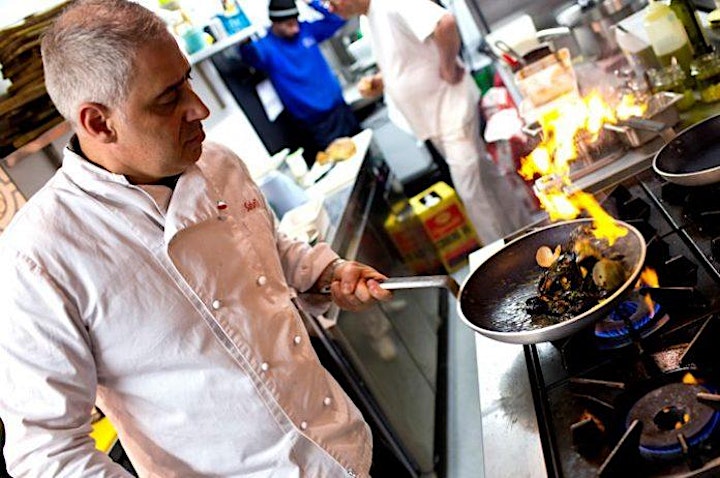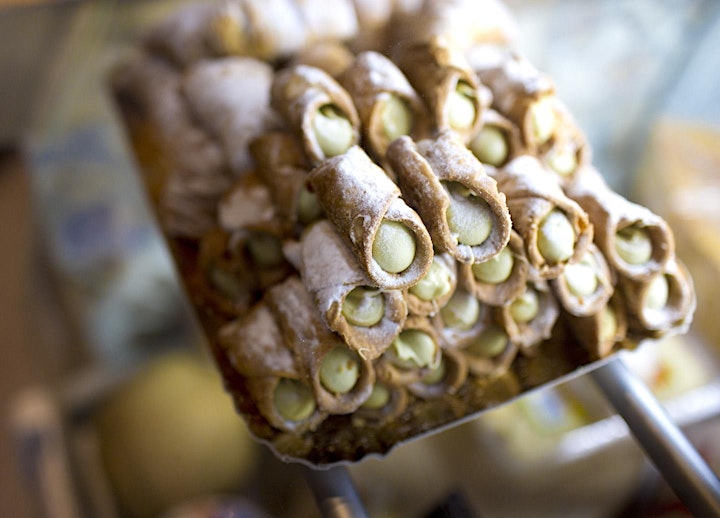 About Manchester Food and Drink Festival
The Manchester Food and Drink Festival is a nationally acclaimed event. The 2019 Festival will be the 22nd annual event to take over the city. Conceived and developed by Phil Jones in 1998, the event originated as a means of showing the rest of the nation that there was more to Manchester than meat pies and gravy! In the festivals that have taken place over that time, it has achieved a national status, whilst Manchester's dining scene is unrecognisably transformed. The Festival takes place in venues across the city, and at the Festival Hub on Cathedral Gardens, where a huge 'food and drink village' is specially built.
Over the years the festival has drawn names as diverse as Jamie Oliver, Gordon Ramsay, Fergus Henderson, Michel Roux, John Torode and even Bill Wyman!
The MFDF awards are recognised as the most important in the region. www.foodanddrinkfestival.com