Description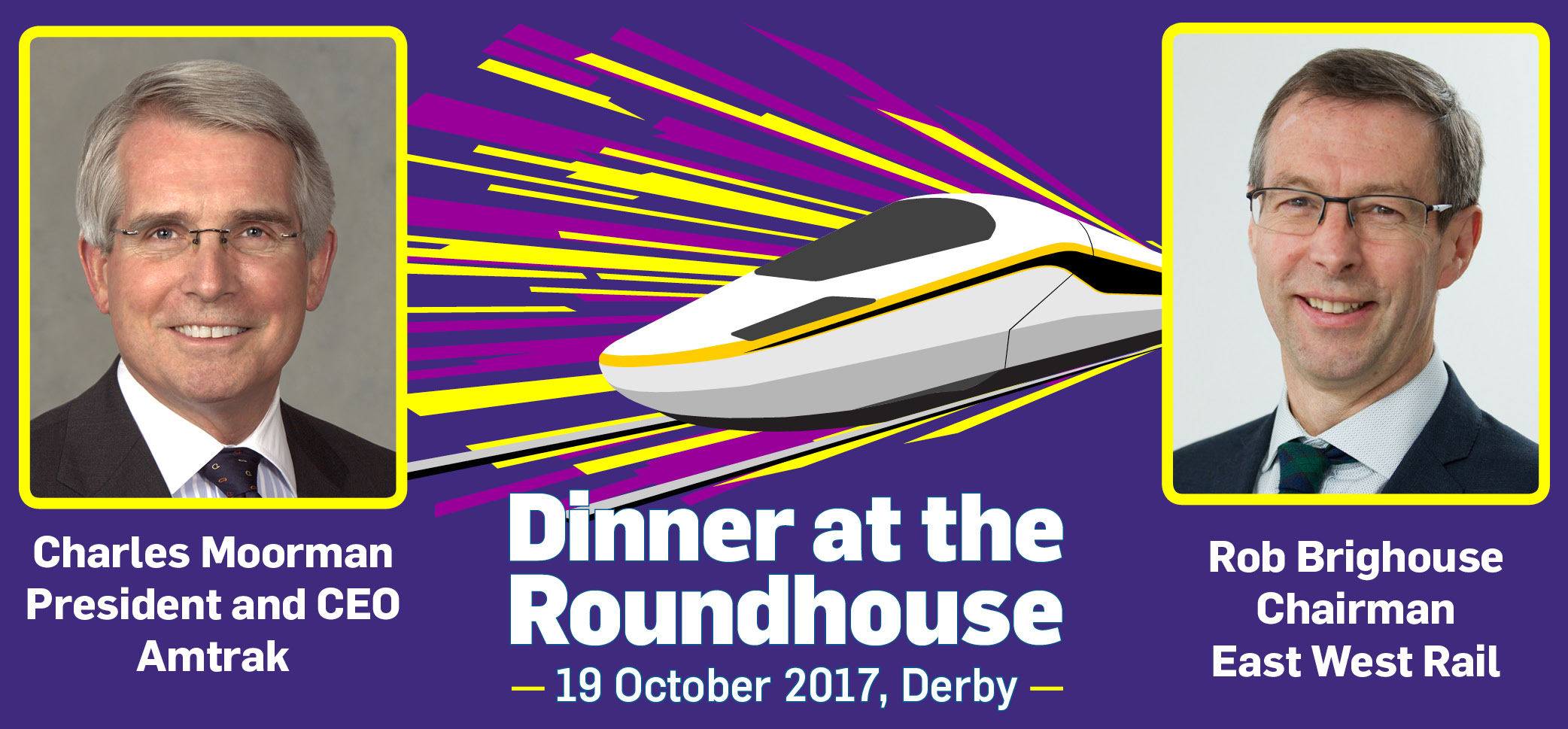 The CEO of Amtrak – one of the world's biggest railway businesses – is flying over from the United States to deliver the keynote address at this year's Dinner at the Roundhouse event on Thursday 19th October.
Working only a stone's throw from the White House, Amtrak's President and CEO is Charles "Wick" Moorman, a man well qualified to give his views and advice on overseas investment, Brexit… and President Donald Trump.
Charles will be joined on the platform by Phil Verster, the newly-appointed Managing Director of East West Rail, the brand new multi-million 'M25 railway' that will connect the university cities of Cambridge and Oxford within the next decade.
Securing such big name speakers confirms Dinner at the Roundhouse as the railway sector's favourite networking event outside the Capital, set in the iconic setting of the world's oldest railway building.
Now in its sixth year – and with around 600 guests already confirmed from some of the biggest names in the rail industry – Dinner at the Roundhouse is an unmissable gathering of decision-makers at the highest level, manufacturers, suppliers, operators, senior railwaymen, politicians and MPs.
Dinner at the Roundhouse's hosts have included side-splitting comedians, sporting legends and record-breaking adventurers. Who can forget Brian Blessed's spectacular birthday party with us, or hearing the breathtaking exploits of Sir Ranulph Fiennes?
The event has so far proudly helped to raise over £120,000 for a variety of charities, proving the astonishing generosity that exists within the railway sector and its incredible power to help those in need locally, nationally and around the world.
For 2017 the event is even bigger, with a wider and more inclusive line-up of networking opportunities in conjunction with the Rail Forum East Midlands planned– can you afford to miss it?
The full set of photographs from the Dinner at the Roundhouse 2016 is available here
For more information on how to book your place please call +44 (0)1733 367600
#DatR17