Dinner & Drinks with Shruti Ajitsaria, Head of Fuse at Allen & Overy LLP
Description
Eyedea is super excited to host the super-mum-lawyer-innovator-start-up-mentor-investor Shruti Ajitsaria. Shruti's official position is Head of Fuse at Allen & Overy, a new regtech innovation space, but from the first moment you'll see that she might as well be the reincarnation of the Wonderwoman superhero. Join us to hear Shruti's story and her superhero secrets as we munch on the best grilled cheese sandwiches in town.
Event Schedule:
18.30 - 19.00 - Arrivals
19.00 - 19.45 - Speech
19.45 - 20.15 - Q&A
20.15 - 21.30 - Dinner, Drinks & Networking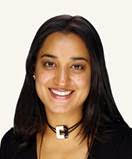 About Shruti
Shruti is the Head of Fuse, Allen & Overy's tech innovation space which opened in September 2017. The philosophy behind Fuse is to identify legaltech, regtech and dealtech companies which are relevant to A&O lawyers and their clients and to find ways to connect them and start working together.
Prior to launching Fuse, Shruti was a Counsel in the Derivatives and Structured Finance group based in London, specialising in credit derivatives (involving drafting almost all of the standard documentation in this area over the last decade).
Outside of Allen & Overy, Shruti has three children (aged 7, 5, and 2) and used her most recent maternity leave to undertake the FT Diploma in Non-Executive Directorships and a 3 month course for entrepreneurs at Google Campus, as well as being selected to partake in the Judicial Support Scheme, which is aimed at increasing diversity in the judiciary. She is a governor at the Haberdashers' Aske's School in Elstree and is a member of the Fundraising Committee of Noah's Ark Hospice. She also manages a sector- agnostic portfolio of private investments.