Description
British Exploring Society is pleased to announce its first ever 'Dinner with the Explorers' at the exclusive Milestone Hotel. This is your chance to enjoy a three course dinner and spend an evening at the table in conversation with some of our most remarkable explorers and adventurers of recent years.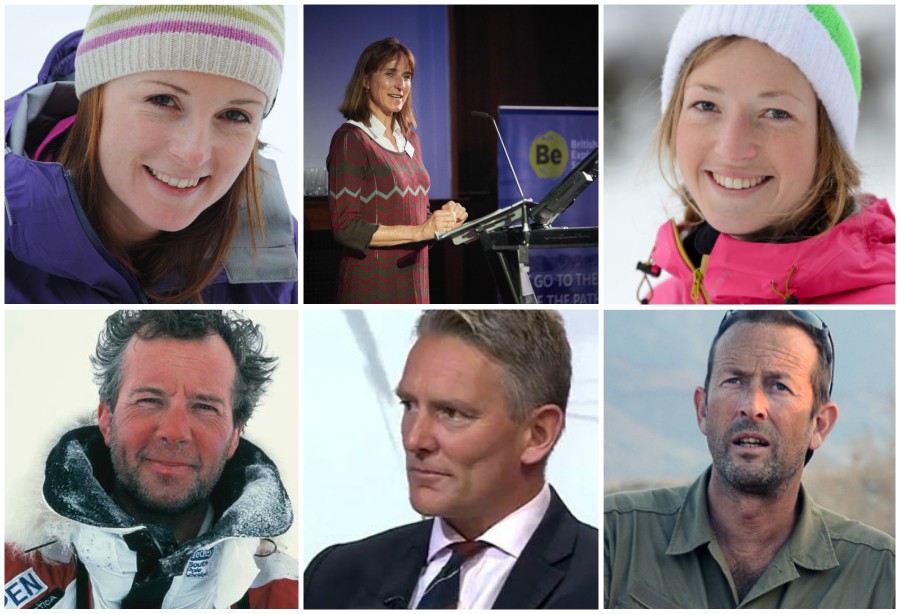 Our Explorers include Ice Maiden Lt Zanna Baker, part of the first ever all-female British team to pull sledges 1700 km across Antarctica on skis, unsupported, Tori James, a three times world record breaker, and the first Welsh woman to climb to the summit Mount Everest and Cathy O'Dowd, the first woman to climb Everest via both its North and South sides.
Zanna, Tory and Cathy are joined by Neil Laughton, a multi world record breaking adventure who has lead led 50 + expeditions on 7 Continents, Sam McConnell, a desert specialist who has led over one hundred teams in deserts across Africa and the Middle East and Pen Hadow, the only person to trek solo and unsupported from Canada to the North Geographic Pole.
There are only 6 tickets left for this private event. All proceeds go directly to support the transformational work of the youth development charity- British Exploring Society.
About British Exploring Society
British Exploring Society is the oldest youth development charity of its kind operating in the UK. We provide challenging, adventurous and transformational learning experiences to prepare young people aged 14-25 for their future. We promote resilience, self-efficacy, mental wellbeing, leadership, confidence and teamwork. We build aspiration in young people and help them overcome the developmental setbacks of disadvantage and lack of access to opportunity at a key transition point between adolescence and adulthood.www.britishexploring.org
Our expeditions are life-changing for the young people who participate. In one of our programmes, that supports young people who are not in education or employment; 96% of participants have since gained employment or returned to education, since their expedition.
Milestone Hotel
The event is generously being hosted by the Milestone Hotel, a five-star Grade II Listed building located within the Royal Borough of Kensington and Chelsea, overlooking Kensington Palace and Gardens, minutes from the Royal Albert Hall and with easy access to the West End.
Find out more about British Exploring Society's partnership with Milestone Hotel here, or visit their website here.