Join us for an evening of Music from Dire Straits played on the Best HiFi we've ever had in our showroom.
About this event
Forget the election for an evening: Join us to listen to a selection of music covering the career of UK supergroup Dire Straits.
We'll be playing music on the best HiFi we've ever had in our showroom: Technics SL1000 turntable, Naim ND555 streaming player, Naim Statement S1 pre-amp, Naim NAP-500 power amp and Focal Utopia Scala Evo speakers.
We'll go through the history of Dire Straits' music and touch on their influences. We'll be playing music on Vinyl, and also Streamed in 24 bit Studio Master resolution for the closest possible rendition of what was layed down in the Studio
The evening will follow our usual informal pattern with a selection of food and drinks on hand.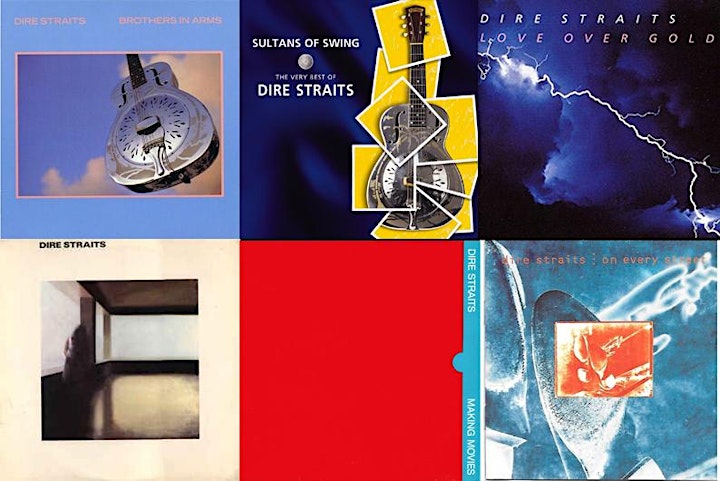 Organiser of Dire Straits Musical Evening
We make everything you listen to or watch at home sound and look better than you thought possible. Whether your passion is music – that makes the hairs on the back of your neck prickle – or full blown movies presented better than at a commercial cinema, we have a solution for you.
We are Berkshire's premier Linn and Naim dealer where you can compare systems in our showrooms, and take time if you want, to listen to and understand the delivery of superb music and movie reproduction. We use the very best manufacturers and firmly believe you will not find finer systems on the planet or better value for money.
Telephone: 0118 982 0402