Description
Directors as Collaborators: On hierarchy, empowerment and kindness in the rehearsal process
A panel discussion with directors Emma Baggott, Francesca Castelbuono and Rebecca Frecknall, hosted by The Chekhov Collective, chaired by Cass Fleming.
'The Actor is the Theatre' (Michael Chekhov, 1936)
As the theatre world grapples with questions of agency, exclusion and exploitation, the power dynamics between director and actors need re-visiting.
To take this forward, we have invited three directors to discuss the ways in which they collaborate with actors in film and theatre: To debate how conventional hierarchies can be subverted, how creativity can be both empowered and harnessed, and to reflect on the role of kindness in the creative process.
Accessibility: Space 8 at the Jerwood Space are wheelchair accessible. Please email us with any access requirements at thechekhovcollectiveuk@gmail.com.
Cost: We are keen to make our workshops as accessible as possible, and there are concessions available. If you would like to make a special application for a free ticket, please contact us via email at thechekhovcollectiveuk@gmail.com.
This event is made possible through the generous support of the Jerwood Space.
Panel Biogs: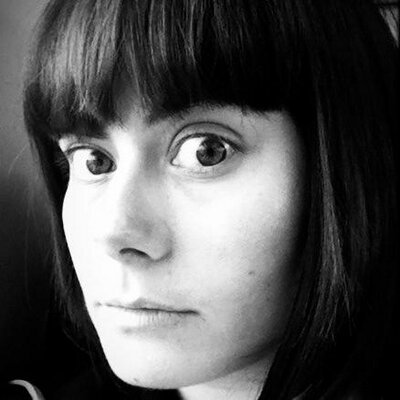 Emma Baggott trained at Goldsmiths, University of London and the Young Vic.
As director: Normal (Styx), The H Word (Shakespeare in Shoreditch Festival), 10 Scenes for Women (Theatre Royal Haymarket), Scan Artists (The Round House, Brighton Fringe Festival & The Yard), Balloons (Redbridge Drama Centre), The Fun Committee (UK Centre for Carnival Arts) & Heroes (Hen & Chickens).
As Associate Director: This House UK Tour (Headlong & Jonathan Church Productions), McQueen (Theatre Royal Haymarket), The Sound of Yellow (Young Vic) & Tangent (New Diorama).
As Assistant director: The Village (Theatre Royal Stratford East), Aladdin (Salisbury Playhouse), McQueen (St James Theatre), City Stories (St James Theatre Studio), One for the Road/Victoria Station (Print Room & Young Vic), Just so Stories (The Pleasance) & Her Name was Pamela Mooney (The Belltable, Limerick).
As dramaturg: It Made Me Consider Me (ND2/Gruff Theatre).
Emma has directed several productions with young people which include: Those Long Uneven Lines, Earthquakes in London, Nights at the Circus, Biding Time, Pornography, Death and the Maiden (The Brit School), The Building Speaks (The Imperial War Museum), Henry VI Part 2 (The Dell Theatre, RSC, Stratford Upon Avon), Twelfth Night (The Ashcroft Theatre); Off the Menu (Wimbledon Theatre Studio), Journeys (Kairos Community Trust), Roots of Croydon (The Whitgift Centre) The Little Things in Life (Generate UK).
Emma has taught theatre for the past ten years. Teaching and running workshops for University of Kent, Goldsmiths College, Arts Ed, West End Workshops, Theatre Academy London (Florida State University) and The Brit School for Performing Arts and Technology.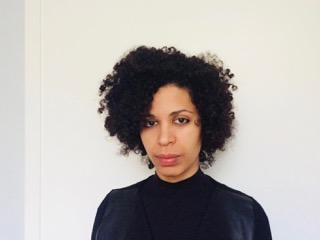 Francesca Castelbuono is a director and award winning writer. With a background in theatre, she transitioned to film and gained experience on feature film production and distribution with companies such as RPC, Universal, New Regency, See-Saw and Porchlight Films. Her work has screened at BAFTA-qualifying festivals and 'Undone', her latest short film, is due to screen at Inside Out, Toronto. Her short film script 'Faded' won a Live Script Reading Award at the British Urban Film Festival supported by Channel 4. She is currently developing new projects, including her first (co-written) feature film, awarded research funding from the Finnish Cultural Foundation. In 2017 Francesca was selected on professional development programmes BAFTA Crew and Widening the Lens: Shorts 2 Features run by Encounters Festival.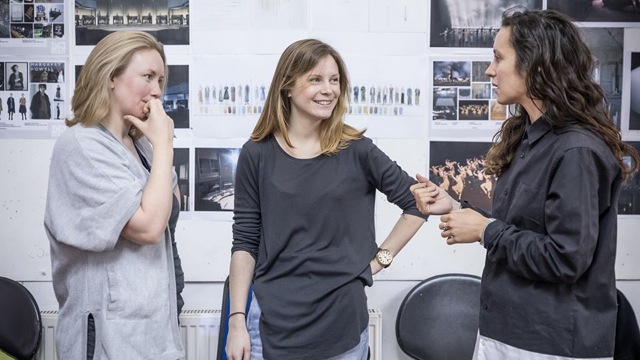 Rebecca Frecknall trained at Goldsmiths and LAMDA. She was the 2015/16 Recipient of the acclaimed RTYDS Bursary at Northern Stage where she worked as Resident Director for 18 months and directed Zinnie Harris's Julie to both critical and popular success. She was one of the first winners of the Michael Grandage Company Futures Bursary, was Runner-Up for the Royal Theatrical Support Trust Director Award 2016 and a 2017 finalist, and was a finalist for the 2014 and 2017 Genesis Future Directors Award at the Young Vic. In 2017 Rebecca was Resident Director at The Almeida and has worked as Staff Director at the National Theatre and RSC. She was awarded one of the Jerwood Assistant Director bursaries to train at the Young Vic upon graduating from LAMDA, and was the 2012/13 recipient of theNational Theatre Studio's Resident Director Bursary.