Sales Have Ended
Registrations are closed
Thank you for registering for this event.
Sales Have Ended
Registrations are closed
Thank you for registering for this event.
Description
Join business leaders of the Executive Foundation for this session.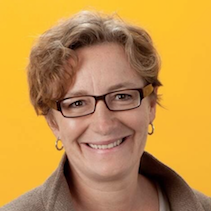 An Audience with Juliet Davenport.
A true renewable industry entrepreneur, Juliet built Good Energy from scratch in 1999. Her mission then, as it is now, was to tackle climate change, help deliver energy security for the UK, and give consumers the opportunity to buy and invest in 100% renewable electricity. The company has won several awards, including being twice named a Sunday Times Best Green Company, Wiltshire Wildlife Trust's Outstanding Contribution to the Environment 2009 and the Observer's Ethical Award for the best online retail initiative. Juliet's passion for renewables grew out of an early interest in climate change, which she studied as part of her physics degree at Oxford University. It is her belief that renewables can and must play a part in an environmentally sustainable, economically affordable and diverse energy supply structure. In 2012, she was named Plus CEO of the year.
Hear how to build a business from a passion, deep beliefs and a purpose; how to disrupt a market.
-----------------------------------------------------------------------------
Directors Forum Confidential Sounding Board will follow lunch.