About this Event
On Tuesday 25th February 2020 Enhance The UK are running a half day disability awareness training course in Central London. Tickets cost £145 per person and include a 3.5 hour interactive workshop. Coffee and networking will kick start the session.
What's involved?
Designed to put you at ease, improve understanding and boost confidence, this course involves practical tasks and communication challenges within an open, friendly environment.
As all of our trainers have an impairment or disability they are able to share first hand experience, and provide insightful answers to any questions you may have. When communicating with a disabled person you may be nervous of saying or doing the wrong thing, but we're here to support you and give you the knowledge and skills to overcome those barriers.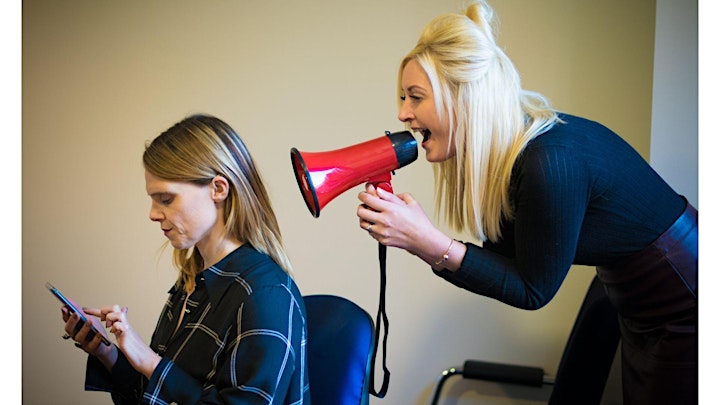 What will I learn?
You'll gain a solid insight into general disability awareness, and learn techniques and skills to engage with disabled people in both professional and social environments.
Topics include:
How to remove the barriers that disabled people may face at work or when accessing your venue or business services
How to communicate with people who are Deaf and Hearing Impaired
How to guide someone who is visually impaired
Use of appropriate language and terminology in relation to disability
How to ask a disabled person about their access requirements. (For example for a job application, a meeting, or travelling to a conference.)
Who should attend?
This course is for professionals who would like to improve their knowledge and understanding of general disability awareness. And its suitable for both beginners and those with more experience who want to refresh their skills.
Can I come alone?
Of course! We're a friendly team and you'll be made to feel very welcome.
Image below: Jennie and Justin delivering disability awareness training with a staff team from Badenoch + Clark.