About this Event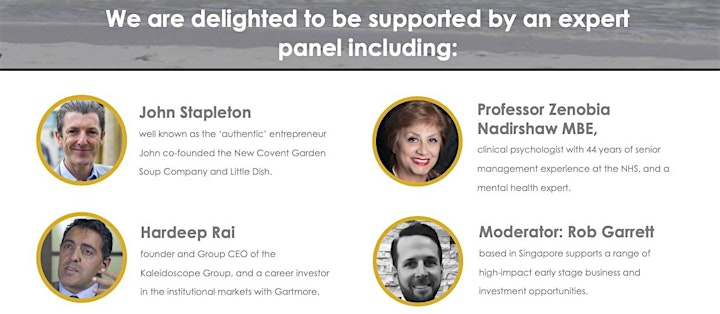 Kaleidoscope Investments (Ki), an early stage business incubator and investor into disabled entrepreneurs, would like to invite you to join a Webinar to explore the opportunity to invest in the disability focused economy, a market affecting 1.3bn of the world's population. The discussion topics will include:
Valuable learnings from experts with lengthy exposure to the disability economy.
The magnitude of the opportunity that exists with disabled entrepreneurs.
How COVID-19 is changing the landscape around disability.
We will be joined by an expert panel including John Stapleton, the 'Authentic' entrepreneur who is best known for co-founding the' New Covent Garden Soup' and 'Little Dish', and Professor Zenobia Nadirshaw M.B.E, who is a clinical psychologist and Mental Health expert, with a career spanning 44 years in the NHS.
As part of the panel, Ki will also showcase 2 fantastic disability linked businesses.