Disability Studies: Austerity and Precariousness Seminar Series
Description
Inaugural Colloquium
Sponsored by
(Dis)places: Embodiment and community in critical and creative motion research group
Disability studies is a scholarly movement that engages with interdisciplinary insights into the construction(s) of disability and ableist-normativity and what these dividing practices means for social policy, social care, legal regimes and biopolitics more generally. Precariousness 'implies living socially, that is, the fact that one's life is always in some sense in the hands of the other. It implies exposure both to those we know and to those we do not know; a dependency on people we know or know not at all' (Butler, 2009, 14).
Precariousness can be a significant measure of the efficacy of social policy and law. This seminar series will bring together researchers whose work focuses on the marginal, the aberrant, disabled people, displaced persons and the trans/categorically 'othered' to explore austerus, those 'dry, harsh and sour' landscapes of thinking about difference, variability and the increasing (re)turn to classifying populations creating inside and outwith zones of belonging and exclusion.
Vajira Gunawardena. CRISIS OF HEGEMONY – I, Oil bar, Acrylic and oil on canvas, vajiragunawardena@yahoo.com. https://www.saatchiart.com/dias
Programme
12.00 Welcome/Chair by Dr Fiona Kumari Campbell (seminar coordinator, Co-convenor Displaces)]
12.15 Professor Marianne Hirschberg
1.45 Dr Maria Norstedt
2.15 Dr Elisabet Apelmo
2.45 Q & A (audience & between panel)
3.05 Closing remarks, Dr Murray K Simpson (Displaces co-convenor)
3.15 Finish
Speakers:
Professor Marianne Hirschberg
Hochschule Bremen, University of Applied Sciences, Bremen, Germany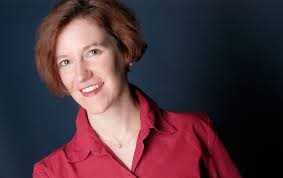 The conceptualisation of the fragility of the body in times of austerity
The body has been neglected in sociology for a long time and must be acknowledged as an important component constructing society and being constructed by it. Conceptualizing the body as fragile or vulnerable is significant for different fields, for instance health sciences or social work.
As an individual body, social body and body politic, the body is the link between individuals and society regarding questions of individual health and the health system. Human societies are characterised by patterns of relationships between individuals sharing a distinctive culture and between institutions. Following a short characterisation of the interrelatedness of components in the life of people, I will focus on the continuity between health and disorders (in the biopsychosocial approach), leading to the question of "What´s the body?" Explaining the concept of the fragile body, I will illustrate the consequences for society that are a result of it. One consequence is that it enables the increased participation of persons with chronic diseases and disabilities in research and political processes.
Finally, I will try to draw conclusions regarding the concept of every body as fragile. As an effect of the concept of the fragile body, I argue, there could be a possible improvement of the observance of health and the possibility of a more detailed allocation of benefits. Yet, in times of austerity not only a traditional perspective on the body is prevalent but the cuts even have worse effects on intersectional issues regarding the awareness of bodies as fragile or vulnerable. Therefore it will be necessary discussing how austerity politics can be opposed or even reduced.
Having formerly worked in the field of education and in the CRPD Monitoring Body of the German National Institute of Human Rights Marianne Hirschberg, as a Professor of Human Rights and Disability Studies, at Hochschule Bremen, University of Applied Sciences, Bremen, Germany. She is deeply interested in the social impact of the human rights movement of persons with disabilities and all other civil rights movements (regarding all aspects of diversity) as well as in the implementation of human rights treaties. With this combination of theoretical interests and practical experience her research focuses on questions of participation, accessibility and discrimination in historical, present, and future perspectives. In her current research "Continuities of Eugenics in the discourse about disability" she will collaborate with colleagues from the Hebrew University of Jerusalem in her research term in autumn 2017.
Dr Maria Norstedt
Department of Social Work at Malmö University, Sweden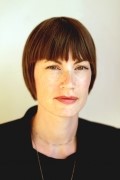 Invisible impairments in working life – different perspectives on disclosure
The term invisible impairments refer to impairments that are either invisible for others because they can't be visibly seen on the body or because the person is actively hiding it through various strategies. By studying experiences and practices of disclosure, earlier studies have illuminated how invisible impairments involve specific dilemmas compared to impairments that are visible. The focus of my study has been on factors that affect if, when, how and to whom persons disclose, or abstain from disclosing, their invisible impairments at work.
My presentation is based on this recently finished study. It has a qualitative approach. 17 semi-structured interviews have been conducted with persons who have invisible impairments and with persons who in their professional role handle questions on disability, impairments, sickness and rehabilitation at different workplaces. The results show that decisions on disclosure are influenced by the interviewees' earlier experiences, stigmatizing impairments, colleagues and employers' treatment, workability, controlling mechanisms, employment situation and view on future career. Despite reporting positive aspects of disclosure, the interviewees with invisible impairments expressed an uncertainty whether they would disclose their impairment for a potential future employer.
Even though Sweden's comparatively strong laws concerning employers' responsibility and the law against discrimination, persons with invisible impairments experience their situation as precarious and uncertain. This could be understood in light of their earlier experiences but also norms on normality and adulthood (Priestley, 2003), controlling mechanisms and a discourse about "the wrong person at the wrong place".
Maria Norstedt, PhD in Sociology, is a Senior Lecturer in the Department of Social Work at Malmö University, Sweden. She is interested in questions of power and inequality. This has led her to research areas such as disability studies, medical sociology, the sociology of the body as well as feminist theory. In her research projects, Norstedt has explored these questions by studying disabilities and working life. Her recently finished study Hidden impairments in working life. Different perspectives on disclosure (2013-2016) explore factors that affect if, when, how and to whom persons disclose, or refrain from disclosing, their invisible impairments at work. Her thesis (2011) focused on experiences and institutional practices on the way back to work after a stroke. The study was inspired by institutional ethnography, as it has been developed by Dorothy Smith and her colleagues.
Dr Elisabet Apelmo
Department of Social Work at Malmö University, Sweden

Bodies and Stares: Alternative Cultural Representations as a Strategy for Change
Disabled people are in many cases only present in everyday life through stereotypical representations in media. Those stereotypes matter: they influence everyday social interactions as well as political guidelines and measures and they can legitimize discrimination and social oppression. The purpose of this on-going research project is to identify and problematize strategies that are used to change restricting cultural representations of disabled people, in the contemporary Swedish society. The focus is on cultural representations made within performing arts in a broad sense, and in different types of media and in public spaces. Stuart Hall's (2003) representation theory and Rosemarie Garland-Thomson's (2009) writings about the stare create a theoretical framework.
In this paper results from the first case study will be discussed: The Gothenburg Collective for Independent Living (GIL) and their campaigns for making the Swedish society less discriminatory and more accessible and equal. The empirical material consists of a qualitative semi-structured interview with a representative from GIL, texts, photos and films from GIL's web site, as well as news articles, broadcasts and television news about their campaigns. A thematic analysis of the interview and the texts was made, as well as a visual analysis of the photos and films.
In their campaigns, GIL lets people know about their everyday lives and political claims, using a mix of Hall's strategies. Furthermore, GIL's campaigns make the function of the non-disabled gaze or stare visible. One of GIL's aims is to counteract what they call "prejudiced niceness". However, the analysis of the reception of the campaigns shows that these campaigns often are met by the same "prejudiced niceness".
Elisabet Apelmo is a Senior Lecturer in the Department of Social Work at Malmö University, Sweden, and a visual artist with a PhD in Sociology. With an intersectional perspective, Apelmo explores ideas about the body, as well as questions about inequalities and difference, combining phenomenology, feministic theory and disability studies with a sociological understanding of structures and institutional processes. In her thesis, Apelmo analysed the experiences of young sporting women with physical impairment, exploring how the young women handled living with a body which, on the one hand, is viewed as deviant – the disabled body – and, on the other, is viewed as accomplished – the sporting body. Currently, she is studying how disabled bodies are represented in text and images in course literature about physical education, used in teacher training at Swedish universities. She is also doing a pilot study about how dancers use their bodies and gazes to challenge stereotypical ideas about disabled people.
For more information, please contact:
Dr Fiona Kumari Campbell
f.k.campbell@dundee.ac.uk