Kate Macdonald will be talking to bioethicist Sir Tom Shakespeare about disability in fiction and novels.
About this event
Royal Borough of Kensington and Chelsea Libraries are delighted to present the fourth in this series of talks with Kate Macdonald, historian and director of Handheld Press.
Kate will be talking to bioethicist Tom Shakespeare about disability in fiction, and novels in which disability is just another aspect of the characters' lives. This will include The Exile Waiting by the late Vonda N McIntyre, a masterclass on writing a society in which everyone is living with impairment, but some impairments are deadly and some have wings; and So Lucky by Nicola Griffith, in which Mara loses, in one week, her wife, her job, and control of her body when she gets a diagnosis of multiple sclerosis.
There are so many other stories to talk about in which disability is central: bring your own suggestions for what we could all be reading.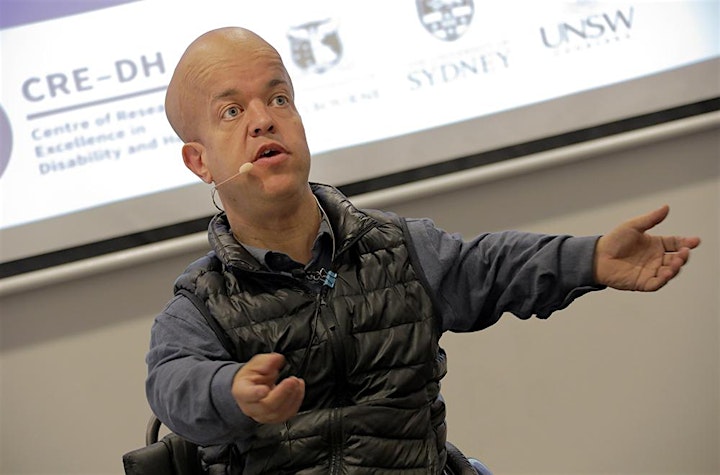 Sir Thomas William Shakespeare, 3rd Baronet, CBE, FBA is an English sociologist and bioethicist, an academic who writes, talks and researches mainly about disability. He has talked to academic and professional and lay audiences around the world, and broadcasts regularly on BBC Radio 4 . He has been elected a Fellow of the British Academy.
He performed as a stand-up comedian and compere in the disability arts world. He studied at Pembroke College, Cambridge and first studied Anglo-Saxon, Norse and Celtic, before switching to Social and Political Sciences. Worked as a printer, and then as a theatre administrator, before going back to do a Masters and then a Doctorate in sociology at Kings College, Cambridge with a PhD was about ways of conceptualising disability.
In 2008 moved to the post of technical officer in the Disability and Rehabilitation team at the World Health Organization in Geneva and spoke at the United Nations. He went around the world helping launch the World Report on Disability and promote disability inclusion in health. Since 2018, has worked at the London School of Hygiene and Tropical Medicine, where he co-direct the International Centre for Evidence on Disability.
This is the fourth of the series of Zoom Webinar Talks with Handheld Press:
How to join the event:
All those who book will receive the link to join via email 48hrs before the event, and on the day of the event.
The talk will be 40 – 50 minutes long, followed by a Q & A. You will have the opportunity to submit questions in writing via the Q & A live chat. You won't need a camera or microphone for this talk, as audience members won't be seen or heard. This event is listed as UK time. If you are joining us from another country, please check for time differences.
Organiser of Disability through Fiction