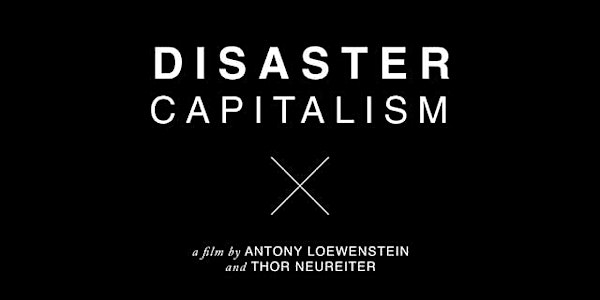 Disaster Capitalism and the Drug War: An evening with Antony Loewenstein
Location
George Street Social
45-51 George Street
Newcastle upon Tyne
NE4 7JN
United Kingdom
Description
An Evening with Antony Loewenstein
6.30 -7pm: Arrival
7pm till 8pm: Screening of Disaster Capitalism a film that exposes the people and corporations making a fortune from misery and those resisting it globally.
8pm 9pm: Q&A with Antony on the film and his new book on the 'war on drugs' which features the often silent voices against the brutal drug war and how human rights are abused when it continues indefinitely.
9pm -9.30pm: Book signing
Antony will be in the North East conducting research for his latest book and will be collecting stories and accounts from communities most affected and the people who are actively creating innovative solutions and policy change.
Recovering Justice are delighted to be hosting this one off event with Austrailan filmmaker, journalist and activist Antony Loewenstein He has written for the BBC, the Nation, Huffington Post and Haaretz, He is the author of My Israel Question, The Blogging Revolution and Profits of Doom: How Vulture Capitalism is Swallowing the World, He is the author of "Disaster Capitalism: Making A Killing Out Of Catastrophe" and writer/co-producer of the documentary, Disaster Capitalism. His website is here. Follow him on twitter @antloewenstein
Tickets
We are charging a ticket price only to cover costs. We have a pay it forward scheme: if you can afford buy an extra ticket for someone, and if you cannot afford a ticket contact us directly