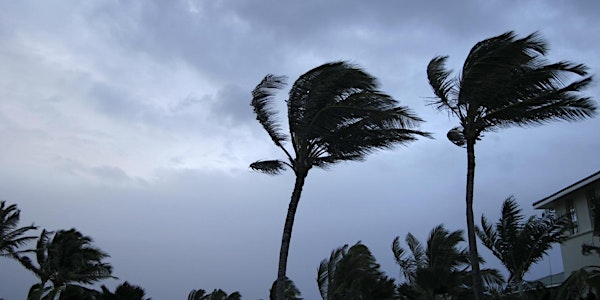 Disaster Dialogues: Gender in Disaster Risk Reduction
Location
Samuel Alexander Building - Arts Theatre
The University of Manchester
M13 9PL
United Kingdom
Description
The Disaster Dialogue series, hosted by HCRI, is a regular multi-disciplinary forum that responds to the urgent challenges posed by disaster events, including their interface with climate change and sustainable development. It provides an opportunity for the disaster scholars, practitioners and students to dialogue and exchange ideas on the about the state-of-the-art research on disaster risk reduction and resilience capacity development.
Understanding the resilience of 'vulnerable' social groups to disasters continues to attract debate across theory, policy and practice. This seminar with JC Gaillard and Maureen Fordham will explore the role of gender and indigenous people knowledge and systems in dealing with vulnerability and resilience to disasters, drawing linkages to power relations, cultures, marginality and social exclusion.
Speakers
JC Gaillard, Associate Professor, School of Environment, The University of Auckland
JC Gaillard is Associate Professor at The University of Auckland in New Zealand. JC trained as a geographer with particular interest in disaster risk reduction in Asia and the Pacific. His present work focuses on developing participatory tools for DRR and in involving 'marginalised' groups in disaster-related activities with an emphasis on ethnic minorities, gender minorities, prisoners and homeless people. JC also collaborates in participatory mapping and community-based disaster risk reduction activities with local governments and civil society organisations.
Maureen Fordham, Professor of Gender and Disaster Resilience, Northumbria University
Maureen Fordham BSc PhD is Professor of Gender and Disaster Resilience. She has been researching disasters since 1988. She has a particular interest in marginalized and, so-called, vulnerable groups in disaster including women and children in particular. She was a founding member of the Gender and Disaster Network in 1997 and is the coordinator of its website (www.gdnonline.org) and activities. She is a frequent participant in gender and disaster policy level meetings within the UN system as well as nationally and internationally. She works closely with various NGOs such as Plan International and the Huairou Commission. She has edited, and is on the editorial boards of, international disaster-related journals. She is the Scientific Coordinator of the four-year, EU project emBRACE – Building Resilience Amongst Communities in Europe www.embrace-eu.org. She is affiliated with Northumbria University, Newcastle upon Tyne, and University College London Institute for Risk and Disaster Reduction in the UK, and Massey University in Wellington, New Zealand.
Bernard Manyena, Lecturer in International Disaster Management, The Humanitarian & Conflict Response Institute (HCRI)
Dr Bernard Manyena completed his PhD at the University of Northumbria in 2009. He was a Research Fellow at Northumbria University's Disaster and Development Centre between 2004 and 2013. Bernard joined HCRI in January 2014 as a Lecturer in Disaster Management.
Bernard's research interests are in the disaster resilience, humanitarianism and sustainable development connections. The interests emanate from his wide experience in rural development within the developing world context, particularly in Africa and Asia covering countries like Zimbabwe, Ethiopia, Mozambique, East Timor and Sri Lanka.