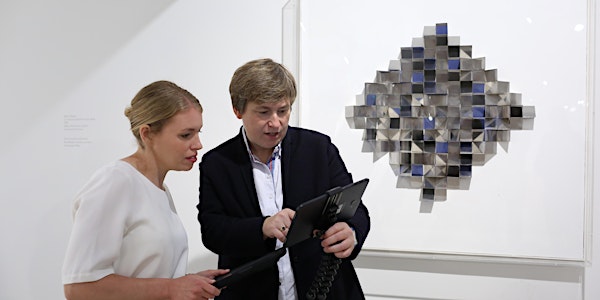 Discover: Engaging Audiences through Communication
Event Information
Location
Broadway Cinema
Broad Street
Nottingham
NG1 3AL
United Kingdom
Description
Digital Tools for New Audiences
Discover: Engaging Audiences through Communication
In this full-day workshop we will help you to examine how you're communicating with your audiences, and how to make your communications more engaging. We'll discuss how to identify and reach your audience, and evaluate the channels you're using, including social media channels.
Finally, we'll work through an exercise to develop the gist of your communications narrative, and discuss how these insights have played out in our work with businesses and heritage organisations. You'll leave this workshop with a clear picture of where you want to take your audience engagement, and how to get there!
Our workshop cycle: three workshops (6hrs each) will help you to discover cost-effective, sustainable digital technologies to make engaging visitor experiences, and evaluate their impact on visitors. Whilst the workshops are complimentary to each other, attendance at any one workshop is not a pre-requisite to any other.
Discover
We provide you with the strategic tools for identifying the key assets of your collection or leisure offer and for choosing the best channels – digital or otherwise - to deliver these to your target audiences.
Make
We give you hands-on experiences of connecting and customising new interactive technologies, and reveal the practicalities of scaling-up and maintaining digital visitor experiences.
Make and Evaluate
Responding directly to requests from previous workshops, this workshop will introduce further technologies, including 3D capture (photogrammetry and scanning), 3D visualisation (augmented reality and virtual reality), and 3D printing. We will then demonstrate how to combine analytic technologies with observational research techniques to identify your success stories and areas of improvement.
What we offer

Our options for business support are available to you FREE OF CHARGE through the ESIF programme (up to 12hrs in total). If you choose more than one option, and decide to go beyond the free programme, normal charges will apply and can be costed for you (for further advice, speak to the team).
Workshops (6hrs each)
Workshop Discover: Engaging Audiences through Communication.
Workshop Make: Digital Tools for Building a Compelling Visitor Experience.
Workshop Make and Evaluate: Digital Tools and Evaluating Your Strategy for Engaging Visitors.
Consultancy
Working with us you will have access to up to 12 hours of free consultancy to help you develop an aspect of your business around engaging visitors. We will support you to write a project description and identify the right academic mentor from our team of Nottingham University experts and arrange the initial meeting.
Workshops and consultancy are delivered by the Digital Tools for New Audiences team of Nottingham University experts at venues in Nottingham, Derby and the region. Sessions run in Autumn and Spring. Check our webpage or join our mailing list (details below) for upcoming dates.
The Team
Katharina Lorenz workshop leader
Katharina is Professor of Classical Art and Archaeology and Director of the Ancient Art Collection at Justus-Liebig University Giessen. She specialises in visual story-telling and works with technology companies and the public sector on display ecologies, presentation technologies and audience engagement.
Ben Bedwell workshop leader
Ben is a University of Nottingham Digital Research Specialist and consultant who has worked with a variety of cultural institutions, creative businesses and visitor attractions to create and evaluate innovative visitor experiences. He has extensive practical experience of working with interactive technologies, with a particular focus on location-based and augmented reality experiences.


Matt Davies outreach officer
Matt is Manager of the Digital Transformations Hub (DTH) at the University of Nottingham where he provides access and support to Faculty of Arts staff and students who wish to use digital equipment and software to enhance their research with digital content. He also provides advice and runs workshops on the creation, manipulation and use of digital images in teaching, research and on heritage projects.
Contact Matt for information on DTNA and events here.
FAQs
What are my transport/parking options getting to the event?
You'll find Broadway on Broad Street in Hockley, Nottingham's cultural quarter. Just five minutes' walk from Market Square and close to all the city's main bus stops. The railway station is ten minutes away on foot and there's a tram stop in the nearby Lace Market. How to find us
Broadway customers can get four hours secure parking at The Lace Market car park for £3, and a £2 event ticket on the tram. More details will be provided closer to the time of the event.
Am I eligible?
This workshop is primarily for SMEs based in Nottinghamshire and Derbyshire. An SME:
has under 250 employees

is not more than 25% owned by an enterprise that in itself is not an SME

has an annual turnover of less than €50m OR has an annual balance sheet of less than €43m
If you are unsure of whether your company is eligible, please contact us.
Where can I contact the organiser with any questions?
If you have any questions or would like to be added to our mailing please contact Matt Davies.
This event is part-funded by the EU's European Regional Development Fund 2014-2020 and is part of the Enabling Innovation Programme. This workshop is classed as State Aid to participating businesses, the value of which is £350 but is delivered completely free of charge to participants.
Please read full details of our GDPR policy here.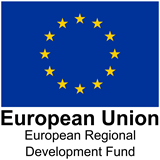 Date and time
Location
Broadway Cinema
Broad Street
Nottingham
NG1 3AL
United Kingdom