Gazell.io Virtual Reality Library is the ultimate VR art experience set in a Dover Street gallery space.
About this event
The Gazell.io VR Library installations, each pushing the boundaries of the medium and raising probing questions about pressing environmental and societal issues, will be presented in a portfolio format that include VR experiences from Gazelli's artists Jocelyn Anquetil & Charles Harrop-Griffith (UK), Tom Szrites & Xan Adderley with Xavier Sole (UK), Matteo Zamagni (Italy), BrighBLACK (US), Michael Takeo Magruder (US/ UK), Matterlurgy (UK), Gibson/Martelli (UK), Rebecca Allen (US), Claudia Hart (US) and Gazelli Art House's recent resident Gazelli.io, Shi Zheng (Shanghai/US).
Due to the high demand and to guarantee your slot this event is now paid.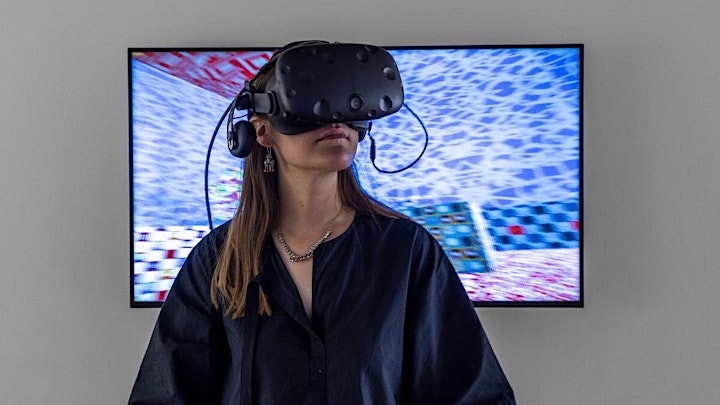 Organiser of Discover Gazell.io VR Library
About Gazelli Art House
Gazelli Art House supports a wide range of international artists, presenting a broad and dynamic programme to a diverse audience through global public projects and exhibition spaces in London and Baku. Gazelli Art House was founded in 2003 in Baku, Azerbaijan where it held exhibitions with Azeri artists. Having hosted conceptually interlinked off-site exhibitions across London, founder and director of Gazelli Art House, Mila Askarova, opened a permanent space on Dover Street, London in March 2012. In 2017, the redesigned gallery space reopened in Baku, with an ambitious annual program showcasing both local and international artists. Representing artists like Aziz+Cucher, Derek Boshier, Stanley Casselman, Francesco Jodice, Recycle Group, Kalliopi Lemos, Niyaz Najafov and Saad Qureshi amongst others, the gallery has built a consistent and diverse program with artists working in sculpture, photography, painting, video, performance and virtual reality.
Facebook, Instagram, Twitter: @gazelliarthouse
For further press information, images and requests please contact: press@gazelliarthouse.com