Discover Meditation with a Scientist of the Inner World
About this event
Discover the true and real Science of Meditation from an accomplished meditation Master!
Why is Meditation so important?
Covid, World wars, violence, stress and all the ills of the world can only be solved by realising our true nature which is infinite peace, bliss, and happiness. However, that realisation comes only with inner transformation through the science of meditation. This event will introduce you this science - the ultimate alchemy for inner transformation! It is only through unity of humankind that peace can be attained, and all the ills of this world eradicated. But how can we do that when we ourselves have not experienced our true nature?
What is the event about?
Learn how to transform your mind!
During the meditation event you will learn techniques how to transform your mind, which when practiced on a regular basis would help you peel away the darkness within the unconscious layers and increase your level of consciousness. Therefore, this event will provide you with the key to attain to the ultimate state of your being – a state of pure silence, peace, and bliss within.
About the Master
Swami Paramananda is an accomplished Meditation Master, a living buddha who has experienced Nirvikalpa Samadhi or Nirvana, which is the peak of spiritual attainment. He is also known as the Scientist of the inner world. He is also the Spiritual Master to an increasing number of seekers and disciples, guiding them towards the 'ultimate possibility of human life'.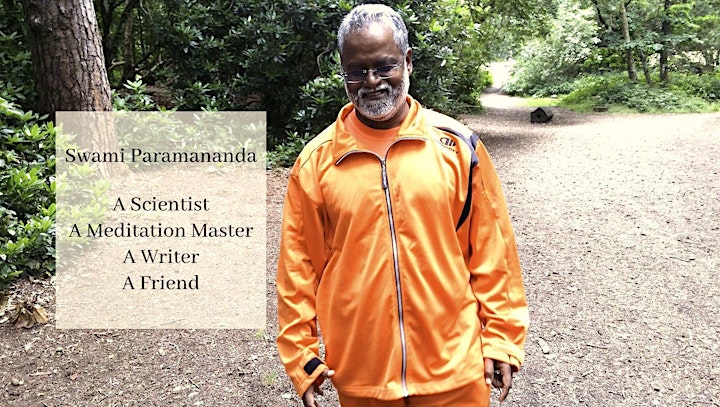 Swami Paramananda was born as Rajendra Prasad Dassruth on 8 October 1959 in Mauritius. His spiritual search started at a tender age and after attaining full spiritual enlightenment in his mid-twenties, he started his life mission of 'Global Mind Transformation' for a New Earth and a New Humanity. The word swami, meaning 'master' in Sanskrit, is a title conferred on enlightened beings who are masters of their own self.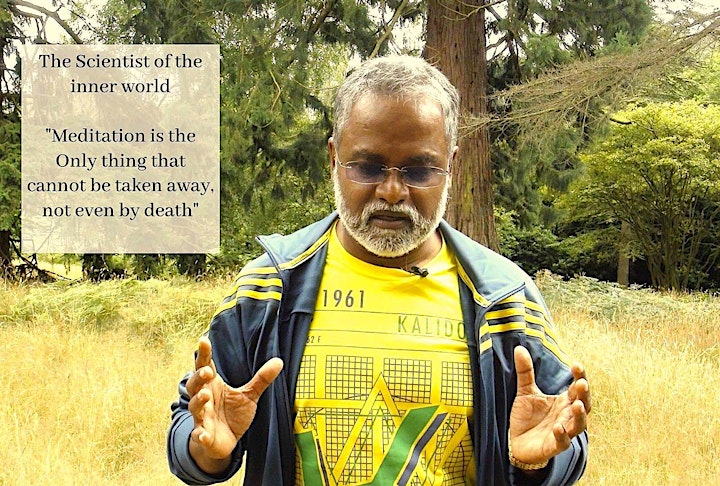 Swamiji dedicates his life to help humanity towards inner transformation through a rise in our level of consciousness – the only way to establish lasting peace, love, unity, and brotherhood in the world.
Meditation Techniques
Dynamic Meditation - The Rebirth Therapy
The Rebirth Therapy is a powerful dynamic meditation technique that aims at purifying one's body, mind and heart. It's a technique that cleanses the inner core of your being hitting the deep rooted blockages, toxins, and suppressions that often manifest in a variety of illnesses. The benefits are multiple: increase in self-confidence and willpower, expansion of one's consciousness, liveliness, deep relaxation, peace of mind and better health.

Now, what is wrong with our body, mind and heart that they need purification? The body contains a lot of waste products and toxins that lead to illnesses, stress, fatigue and lack of vigour. The mind is a storehouse of all sorts of impressions, conditionings and suppressions that form our unconsciousness and veil the intellect and other mental faculties. The heart is presently a source of brute emotions like jealousy, attachment, hatred and sadness.
We may not be conscious of all this, but we can certainly see how society is becoming chaotic with the rise in criminality, theft, violence, family disputes, broken families and many other social problems. All these result from our state of being. If we are frustrated, unhappy, stressed and filled with jealousy, anger and so on, the society, which is made up of individuals like us, cannot be peaceful, loving and prosperous.
The science of meditation provides us with innumerable techniques which are meant to purify our being through an expansion of consciousness. The Rebirth Therapy, which consists of several stages, is one such highly effective method. However, as for all meditation techniques, the Rebirth Therapy should be learnt from a meditation master who alone knows the subtleties involved in the practice of such a powerful technique.
About His other Videos
Search for Nirvana Channel 10 on Youtube. We have over 60 videos.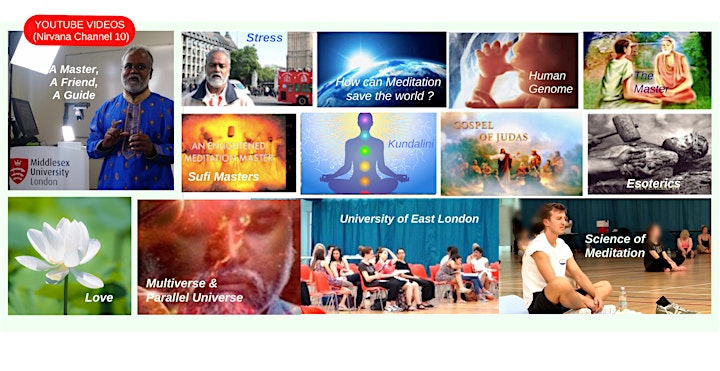 Join us
Don't delay your inner journey towards the ultimate possibility of human existence!
Please share the event to your friends, families and colleagues :)
Meditation is a Science and the help of an Expert in the field is of paramount importance if one wants to progress and evolve on the spiritual ladder.
The Know Thyself Foundation UK team
Help our Charity promote more events : https://www.justgiving.com/knowthyselffoundation
Enquiries : meditationfestival@yahoo.com
Website: www.londonmeditation.info