Description
Discover MBTI - Myers Briggs Workshop
Undertake the world's leading tool for measuring personality type
MBTI® is a powerful, versatile, personality type assessment that provides the foundations for a deep understanding of personal motivations and group interactions. It can be applied to multiple personal and business issues and is based on the work of eminent Swiss Psychologist, Carl Jung. This practical programme features an accessible framework which explains the eight core personality preferences and 16 type combinations. Widely recognised and respected, it is used globally in many different languages and cultures. It has a proven effectiveness and track-record, with over two million assessments administered annually. The theoretical framework of the MBTI inventory, offers a common language for understanding and describing the interpersonal differences that shape who we are as individuals.
During this introductory half day session programme, participants will receive an overview of their best-fit or preferred style with a detailed explanation about what characteristics are frequently associated with that type. This can be used by individuals and teams to help determine and understand work choices, how and why relationships operate the way they do, preferred communication style and differences in terms of problem solving. In addition, it can be used within teams and organisations to understand and solve organisational challenges.
This programme provides you with licenced MBTI® materials and resources to keep and refer back to including a 44 page wire-bound MBTI® Development Workbook.
High impact workshop, run by a qualified MBTI® practitioner.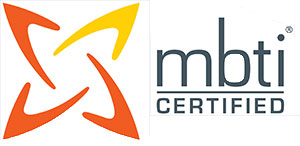 Learning outcomes:
Understand your own MBTI 'type' and what this means in both your private and professional life.
Discover different approaches in people relating to: where you focus your attention, absorb information, make decisions and deal with the outside world.
Appreciate, value, and work more effectively with all sixteen personality types.
Build strong and cohesive teams through common understanding and improved communication.
Recognise why conflict may sometimes arise and how to resolve this.
Enhance opportunities for personal development.
Provides option to focus on any of the following themes: Team building. Communication. Change. Decision Making and Problem Solving.
Comments:
'Recommended for anyone who works anywhere other than a one-man capsule in outer space (and arguably even then!)'.
Andrew McAllister, Foreign and Commonwealth Office
Who should attend?
Suitable for teams and individuals. Used for improving communication skills. Listening, influencing and persuasion skills. Awareness of a team's working style. Management development. Recognising responses to change. Conflict resolution. Decision-making and problem solving . Effective stress management. Coaching with confidence.
Format:
Arrival and welcome drinks from 09:00
Start time: 09:15
End time: 12.45
15 minute break mid-session (tea, coffee provided)
What to do next?
All you need to do is register your ticket to attend this event. These accredited programmes are often oversubscribed, with only limited spaces available, so book your seat now to avoid disappointment.
Parking:
Please note: there is only limited parking available at Sparkhouse. The nearest car park is the NCP on Brayford Pool, Lincoln, LN6 7TS. Alternatively you can use the NCP on St Mary's St, Lincoln LN5 7EQ or Broadgate Car Park, Saint Rumbold's Street, Lincoln LN2 5AP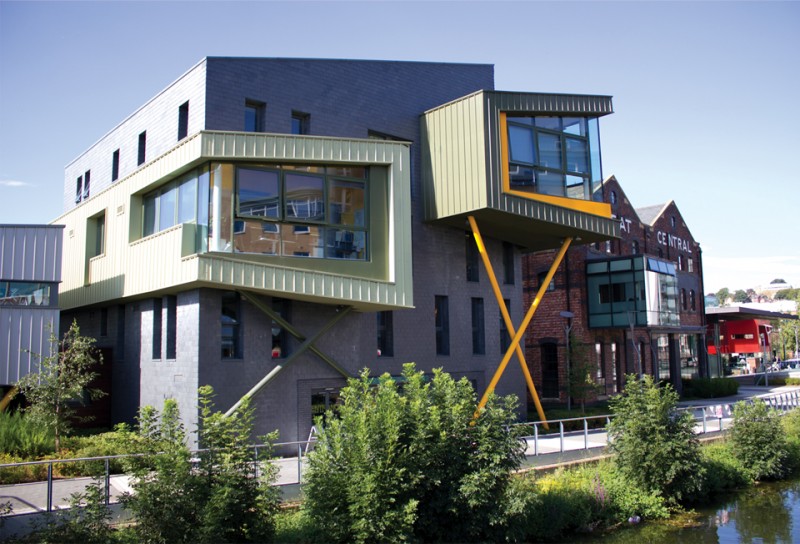 Additional Information
For your convenience, Endor provide a visible and easy to apply all-inclusive, delegate rate for all our events. We always absorb any additional charges including Eventbrite booking fees, processing fees and catering costs if applicable. Attendees can print VAT receipts from the order confirmation email or from the Tickets section of an account.
We hope you enjoy the programme.
We realise that changes to bookings sometimes need to be made. Any cancellation charges are calculated from when any written cancellation notice has been received. All bookings involve administrative costs and it is difficult to fill vacant spaces as a result of any late cancellations.

- Over 2 weeks' written cancellation notice: Full refund provided.
- 1 week cancellation notice: 50% refund.
- Less than 7 days cancellation notice: No refund is available.

Alternatively, a substitute delegate can be named at any time before the course. There will be no extra surcharge for making a substitution. No refund will be payable for non-attendance if no prior notice of cancellation is given. Any refund due, will be issued promptly after the course.
Date and Time
Location
Sparkhouse. Meeting Room 1.
Enterprise Building
Ropewalk
Lincoln
LN6 7TS
United Kingdom