Location
Engage Web
Inward Way
#Unit 19
Ellesmere Port
CH65 3EY
United Kingdom
Refund policy
Contact the organiser to request a refund.
Eventbrite's fee is nonrefundable.
Grow your business through content + receive a FREE content writing guide!
About this event
Who Is This For?
Whether you already write content for your business and want to improve it or you don't have a clue where to start, our all-new 'Discover Content & Social Media - 1-Day Workshop' is for you. During the session, you'll learn why you should write content, how you should write it and what you should write about.
Why Should You Attend?
Content - we all know businesses need it, but where do you start? How do you find ideas, and how on earth do you write it?
That's where our Discover Social Media & Content - 1-Day Workshop comes in. For a price of £97 + VAT, we'll teach you how to master content. You'll come away with a set of practical tools, tips and models you can use to ensure your content is top-quality and helps get you business.
During the workshop, you'll discover the benefits of regular content, tools you can use to help you write, the dos and don'ts of content, and most importantly, what to write about and how to find ideas... along with much more!
Don't delay! Book yourself on the Discover Social Media & Content - 1-Day Workshop today and gain 50 years of knowledge consolidated into a day of teaching for the bargain price of £97 + VAT.
Sign up and receive your FREE content writing guide!
Secure your spot for our Discover Social Media & Content - 1-Day Workshop today and, as an additional bonus, you'll receive a guide on content writing, put together by our expert content writing team, completely free!
This three-part guide is the ultimate content writing tool. Bursting with spelling and grammar tips, formatting help, common writing mistakes to avoid and approaches to writing, this guide will help take your content to the next level and get you more business.
Whether you're a serial mistake-maker or you just want to brush up on your skills, this guide is a must-have - your content will thank you!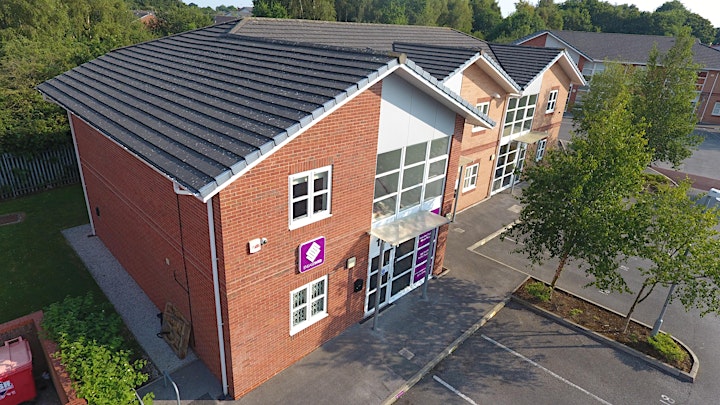 Where Is It?
The 'Discover Social Media & Content - 1-Day Workshop' is held at Engage Web's training room, in Ellesmere Port
With ample parking, and just off Junction 8 of the M53, Engage Web's office features a fully air-conditioned training room, with capacity for up to 20 attendees in a state-of-the-art training facility.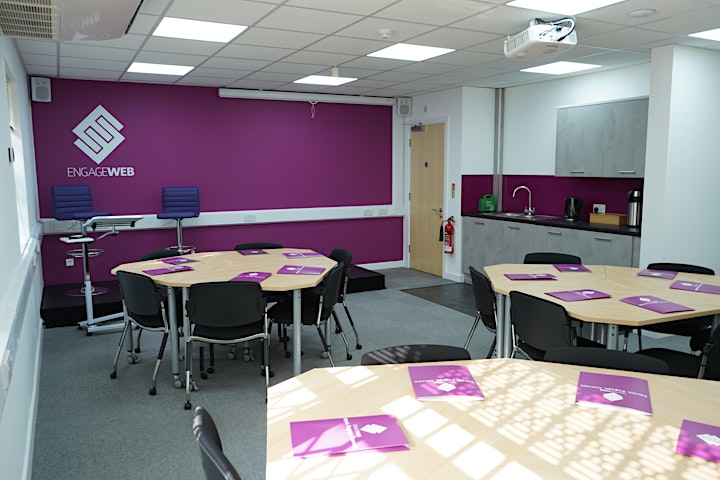 Who is running the training?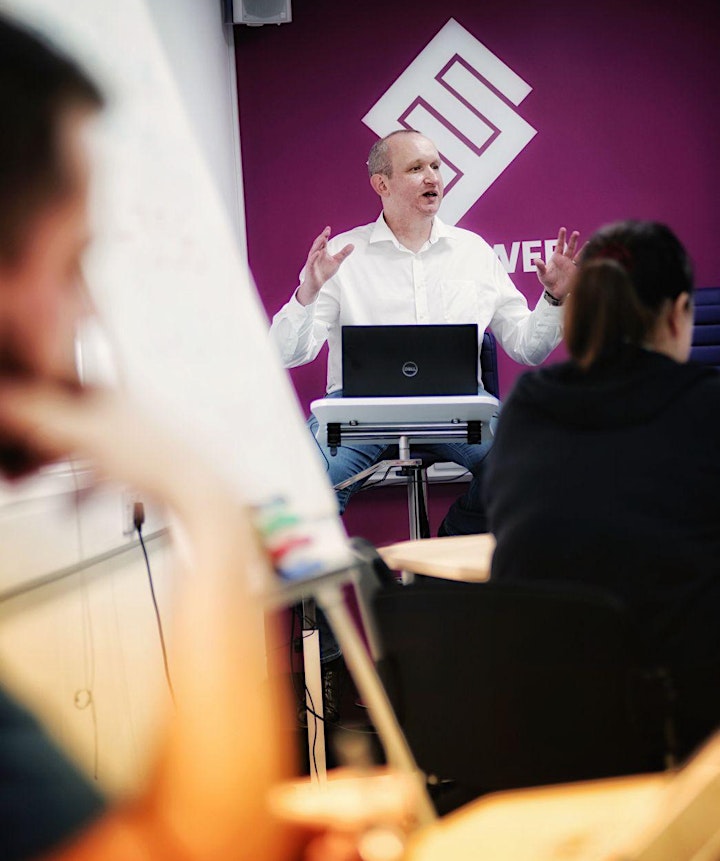 Darren Jamieson
Darren has been in the field of digital marketing since the late '90s, and has worked with brands such as Sony, the NHS, the Environment Agency and as the in-house web designer for GAME back in 2000. He's been in digital marketing so long, when he started Google wasn't the largest search engine and the dot com bubble had yet to burst. Working for several agencies around the UK, he has witnessed every Google update, seen every trick to manipulate search rankings come and go, and has formulated search marketing strategies that has seen clients stay with him, and at the top, for over a decade.
After co-founding Engage Web in 2009, the company now handles the digital marketing campaigns for clients ranging from small, local businesses, to global brands across the UK, Australia, Canada and the United States. Engage Web also supplies other digital marketing agencies with content for their clients, having produced over 200,000 blogs.
Emily Jones
Graduating from the University of Chester with a First Class degree in English Literature and History in 2019, Emily joined Engage Web as a Web Content Editor in 2020 and remains a key part of its content editing team. She has expanded her toolset by developing an excellent understanding of social media marketing. She spearheads Engage Web's Facebook Ads processes, delivering professional social media advertising campaigns tailored to clients' carefully profiled audiences, as well as taking part in teaching within the Engage Web workshops.