Sales Have Ended
Registrations are closed
Sorry you missed out
Sales Have Ended
Registrations are closed
Sorry you missed out
Are you an Employer or a provider of independent HR services? Did you know that Employment Tribunals are on the increase?
About this event
Employment law is complex and changes frequently and ignorance of the law is not an excuse in a tribunal! Protection from discrimination begins even before you employ someone, and there is no upper limit to discrimination awards - the largest discrimination award in the UK was £4.5 million, in 2011.
No-one can guarantee that you won't face a claim but by having the right paperwork in place and knowing how to handle workplace issues, there's a lot you can do to protect your business.
Join us to discover the 7 simple steps you can take to dramatically reduce the risk of a claim being brought against you.
The event will open at 12:30pm and start shortly afterwards. James will share his tips and insights for around 30 minutes and there will be time for a Q&A afterwards.
In this special edition of The Business Menu I am delighted to have James Cronin from Eight Legal joining me.
James has been advising businesses on employment and anti-discrimination law for over 20 years. His focus is on keeping businesses running smoothly, and he takes a very practical, pragmatic approach to avoiding and resolving employment disputes.
He specialised in anti-discrimination law during his Master's Degree at the University of Leicester Graduate School of Law, and has been a guest speaker on law and ethics at Cambridge University Judge Business School.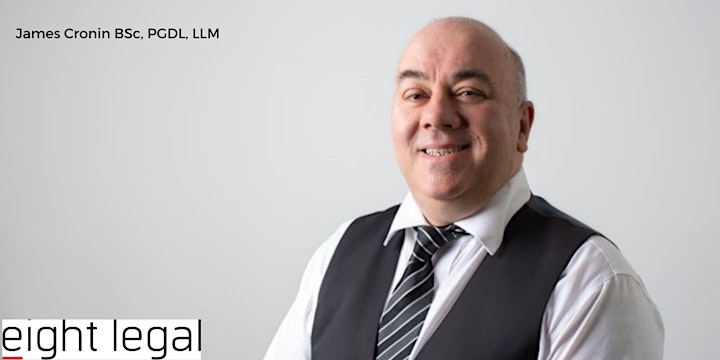 Organiser of Discover the 7 secrets for avoiding the employment tribunal
Get the recipe for business success
Created and run by Gill Smith and Nigel Knowlman, the Business Kitchen provides workshops and events to help Gloucestershire companies become more successful. Our powerful 13-month Main Course training programme gives small businesses and sole traders the skills they need to boost their business.
The popularity of our courses and events enabled us to win the 2016 Gloucestershire Business Show training and development in business award, and we'd love you to taste our success for yourself.
Spice up your business life
Business Kitchen members get three hours of expert training, support and advice each month – all in a friendly, confidential environment. They learn to increase their profits, attract new high-value clients, streamline processes, and grow their business.
Sessions cover everything from developing a marketing plan to creating an effective pricing strategy, and from customer satisfaction to financial management – giving you the know-how you need in manageable, bite-sized workshops.
One member trebled his customer base in 12 months, another increased their profits by 45 per cent, and a third launched a successful new range of products and services.
Want to do what you've always done, but better, smarter, and faster? Join the Business Kitchen today.
www.thebusinesskitchen.net