Explore the new era of machine visualisation as we dive into the differences of SIMATIC HMI Unified Comfort Panels in our live webinar .
About this event
Sleek, stylish and fundamentally secure - the new WinCC Unified Comfort Panels from Siemens offers numerous improvements in terms of performance, openness and ease of use when compared to previous HMI models.
If you are an existing user of Siemens Comfort Panels and are still undecided whether to upgrade to the new SIMATIC HMI Unified Comfort Panels, our joint webinar with Siemens UK will arm your team with the fundamental differences of this new system so that you can embrace the new era of machine visualisation.
Join us for a 1½ hour webinar where we will be examining the major hardware changes, such as panel sizes, as well as highlighting some of the variations in terms of engineering.
We have given you a choice of four potential dates & times that you can select from, but each session contains the exact same material so select the time & date that works for you.
Each session will conclude with a practical demonstration of creating a project from scratch, as well as showing screen navigation, pop-up screen configuration and alarm set-up.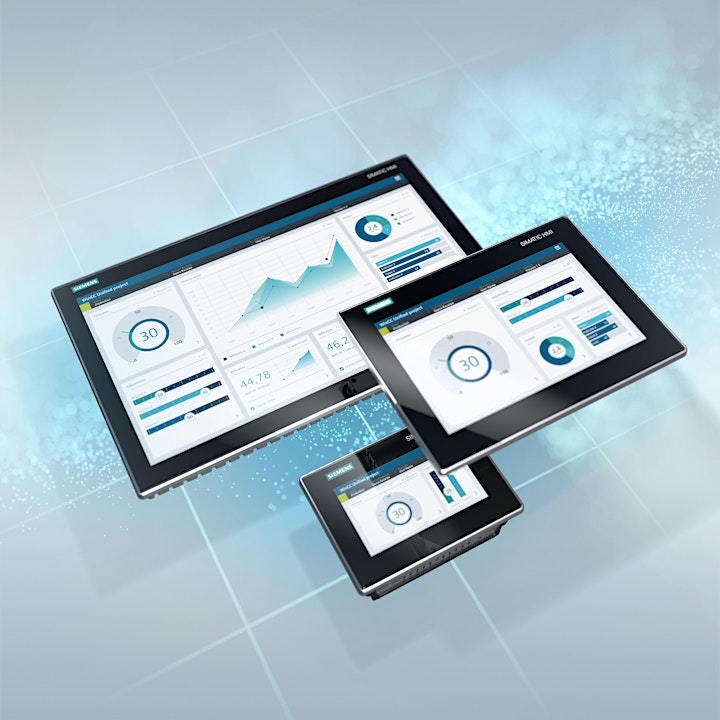 What can i expect from WinCC Unified Comfort Panels?
The new hardware offers much more power – for the secure execution of edge apps as well as for fast visualisation. The system limits have been doubled at least, and tripled in some cases. That means a panel system can host much larger applications than before.
Operation by smartphone sets the standard: Multi-touch technology makes controlling the Unified Comfort Panels both easy and elegant, combining maximum usability with high contrast colors and great readability.
The maintenance-free web client provides flexible remote access to the visualisation, independent from the on-site operation at the device. It can be accessed via web browser without additional software.
Although the hardware and software development is fundamentally new, the Comfort DNA is unmistakable: Automatic system backup and high quality are an essential part of the Unified Comfort Panels.