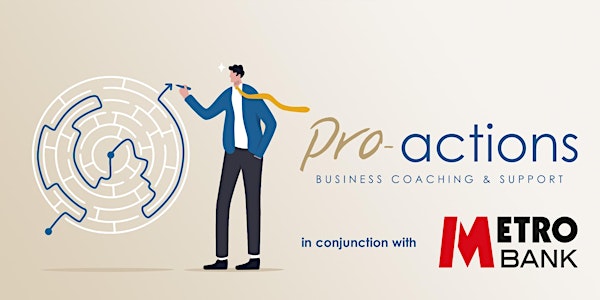 Discover the Essential Components of an Exit Strategy
Location
Pontlands Park Hotel
West Hanningfield Road
Great Baddow
Chelmsford
CM2 8HR
United Kingdom
A successful exit is often seen as 'payback' for the investment you've made in successfully running your business
About this event
But what is a successful exit and, how do you achieve one?
An exit can take many forms, from an outright sale to a senior team buyout, from a merger to a transfer within the family, or even a liquidation. All are different in nature but the most lucrative share the need for serious planning if the outcome is to meet expectations.
At this event we will be discussing the elements of an effective exit strategy, including:
• What is an exit strategy?
• When should I start planning for exit?
• How will I develop the plan?
• Who needs to be involved in formulating the strategy?
This Pro-actions seminar has been created to be both thought-provoking and practical. We will identify some of the fundamental issues that your exit plan must address. We will raise questions that we answer on the day. And we will provide you with lots more food for thought. There will be things that you can, and will want to start doing straight away.
What you'll learn:
• Get a sense of what expectations are realistic
• Why and how you need to develop your personal role so that you spend more time working ON rather than IN the business
• How to get the business in shape for valuation purposes
• How to ensure the business optics underpin its ability to grow and develop, without you
• The breadth of factors you need to consider when formulating your exit strategy
• The timeframes associated with different exit options
• Who you need to help with all this
Who should attend?
This seminar is aimed at owners of SMEs from £300k to £5m turnover. Typically entrepreneurs who, up until now, have been too busy running their businesses to invest time thinking about their exit.
Summary:
Leaving planning your exit too late means arriving at an end point and having precious few options. This is not a good idea.
Take a first step to securing your future.