Description
For one evening only, Dr. Deanna Minich will be joining us at Planet Organic to share her wisdom and knowledge around the benefits of eating a rainbow diet.
DR. DEANNA MINICH is a health educator and author with more than twenty years of experience in nutrition, mind-body health, and functional medicine. Dr. Minich holds Master's and Doctorate degrees in nutrition and has lectured extensively throughout the world on health topics, teaching patients and health professionals. Her passion is bringing forth a colorful whole-self approach to nourishment called Whole Detox and bridging the gaps between science, soul, and art in medicine.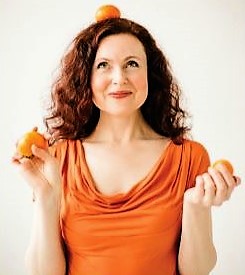 During this informative and interesting talk you will learn…
What phytonutrients are and how they impact different functions in the human body.

How these powerful compounds can significantly impact the cell pathways underlying chronic diseases that are related to inflammation, stress response and insulin function.

About the different foods you can find these phytonutrients in and how to ensure you consume more of them.
Tickets cost £10 and include a copy of Dr Minich's best selling book, The Rainbow Diet.