Description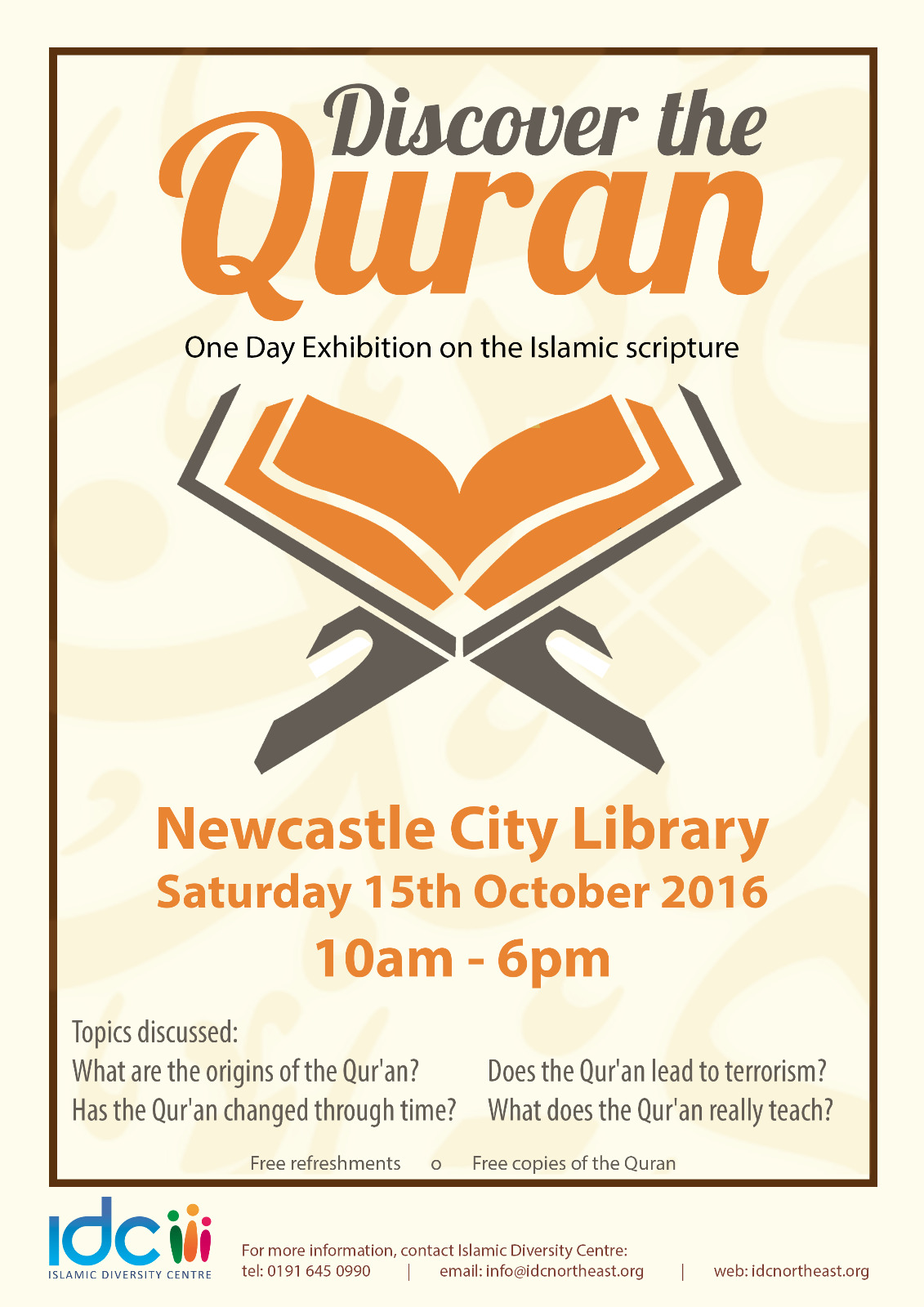 It is deemed one of the most controversial books in the world…. But what do you really know about the Quran.
IDC North East are holding a free one day exhibition at Newcastle City Library to help you Discover the Quran.
The exhibition will give you a chance to pick up a free copy of the Quran, talk to Muslims about the Quran and find out its true meaning. There will also be four short talks from 2 pm on:
* What are the origins of the Quran?
* Has the Quran Changed through Time?
* Does the Quran Lead to Terrorism?
* What Does the Quran Really Teach?
This Quran exhibition is the first of its kind, where you can interact with muslims and faith leaders from the Muslim community to gain a better understanding of Islam & Muslims.
There will also be a chance for you to see old copies of the Quran and see live Arabic calligraphy from local artist Lord Richard Mcleaod.
Free refreshments throughout the day.
Look forward to seeing you there.