Description
This 2-day intense psychological workshop is designed to free your inner power, to lift the limitations that diminish your life quality.
There are two main areas that are usually blamed for feeling unhappy: being scared to move forward and unsatisfactory relationships. The answer to difficulties in both areas is the same: we need to get the freedom to be who we truly are.
The first day focuses on fears: on what is preventing us to reach our true potential, to move to where we intrinsically want to be. The morning workshop, which combines lectures and living experiences, gives you a systematised view on what is the source of our fears, how these fears limit us and how to erase the power that fear holds over us. The evening session then offers an opportunity to practically engage with and get rid of some of these limitations that stop us from achieving.
The second day is dedicated to relationships. The morning workshop aims to clear up the confusion between the romantic love and the "real" love of a long-term relationship. It stresses that the focus of the relationship is to develop an uncompromised self whilst still being close to your loved one.
The evening session is highly interactive and will give you an opportunity to explore your inner truth, to learn what you really want, and: how to ask for it. We will learn how to hold the weight of our desire and stay focused on it; and how to take responsibility for our feelings.
We have structured this two-day program into four modules as a unified tool to help you become who you truly are. You may choose to participate in all four modules or in any of your choice. Each module has its own value and can be taken separately.
We are looking forward to seeing you at our seminar
Your Speakers: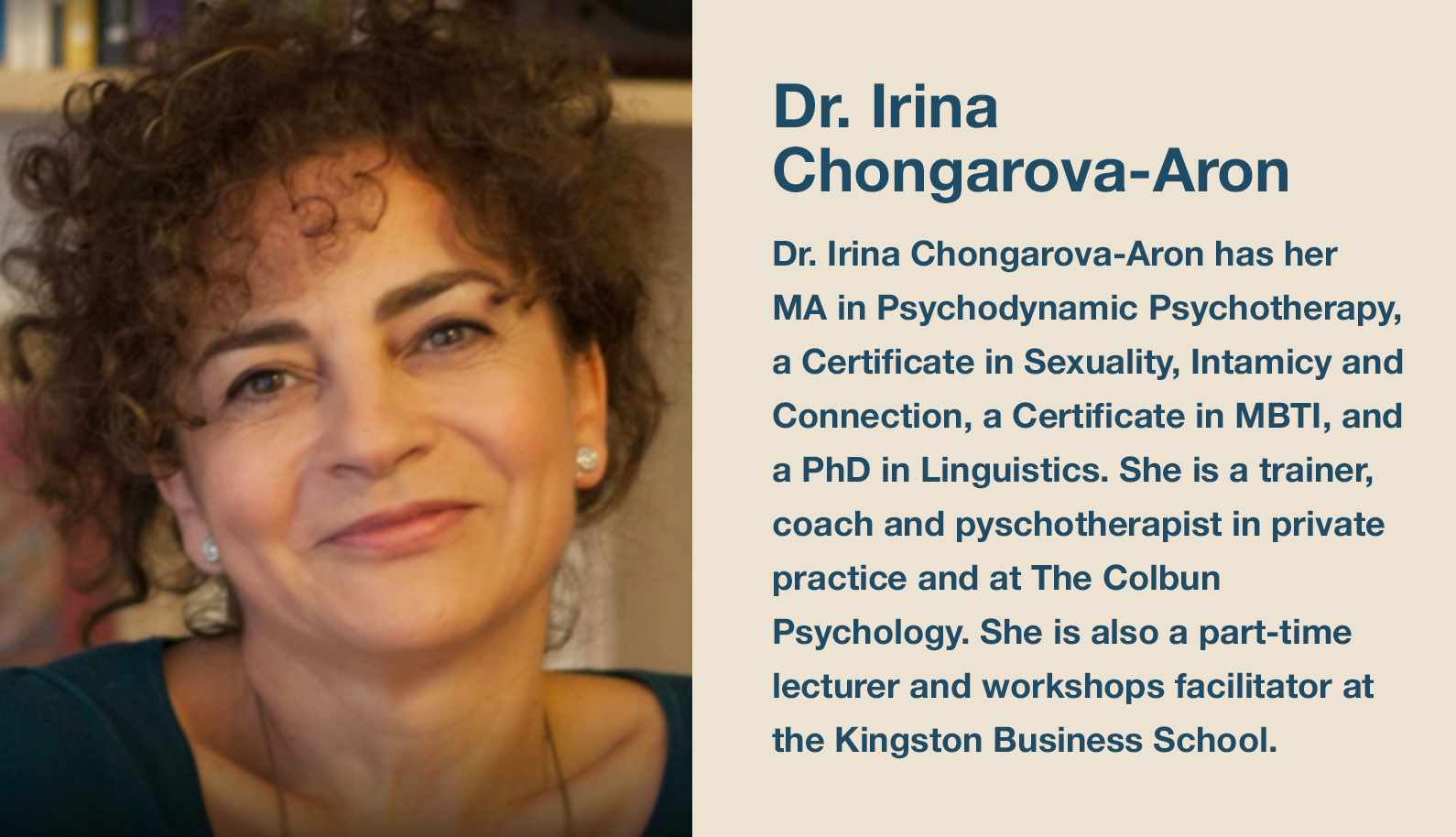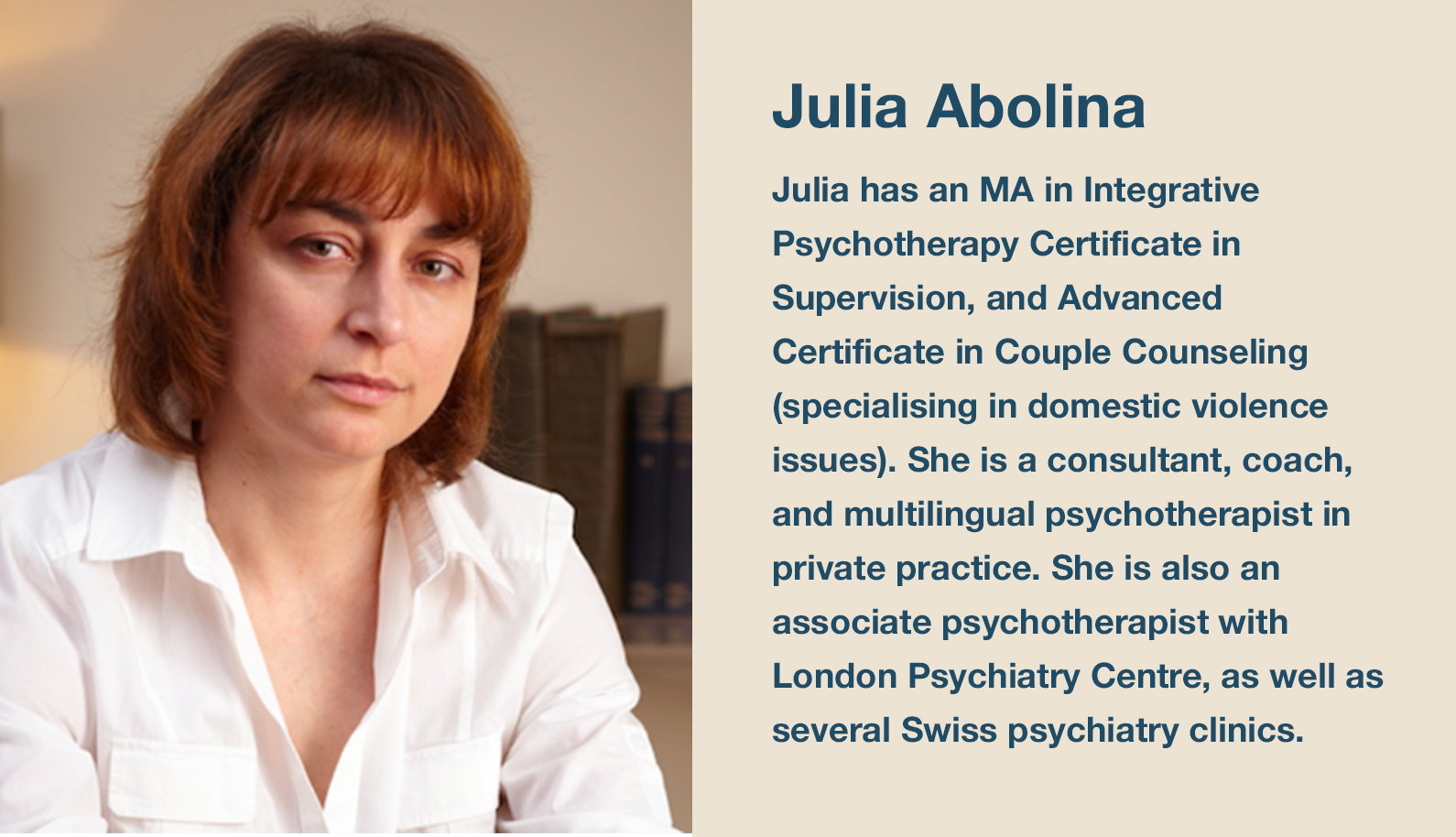 Schedule:
Monday 3rd June
Module 1 (morning session): 10:00 am to 13:00 pm 'Fears'
Coffee break (with networking)
Module 2 (afternoon session): 16:00 am to 19:00 pm 'Pesso Boyden self-development group' (see more information about this below)

Tuesday 4th June
Module 3 (morning session):10:00 am to 13:00 pm ' Love: Ideal and Real'
Coffee break (with networking)
Module 4 (afternoon session): 16:00 am to 19:00 pm 'Desire Workshop'
-------------------
Pesso Boyden System Psychomotor
also known as Pesso Boyden therapy, or PBSP
Experiential Workshop: Self Development through this unique psychotherapeutic method.
Pesso Boyden therapy is a revolutionary body-based method, which integrates classical developmental psychotherapy and the latest neuroscience to produce remarkable results.
How does PBSP work?
It is a systematic and highly respected therapy, which helps clients become aware of their internal maps or blueprints for living. These maps, formed early in our lives, often limit present-day attitudes and decision-making.
Unmet needs from the past don't just go away. They create problems when transferred into present-day contexts. Our quality of life in the present is diminished by strategies and behaviours that helped us to survive past difficult experiences
The Pesso Boyden therapist targets these deeply-rooted emotional processes and constraining patterns. Clients are helped to move beyond intellectual awareness to mend past damage with an emotional solution. The disappointments of early life experiences are retrospectively repaired through precisely-constructed experiences in a group setting.
What to expect
During a one stand-alone day workshop, three people have a turn at a 'structure' (client session). Whilst the method is very structured, it follows the client completely and is very respectful and gentle, and allows people to make profound changes and have major insights. Every single one of the 'structures' resonates individually and can provide great value to all of the participants, regardless of whether they are "clients", supporting role-players, or observers.
How many people are in a group?
The group consists of 8-12 people. One participant will have a session and the others play a role for this participant. The session normally takes about an hour. In three hours, we are able to arrange two client sessions. It is better to book one in advance to avoid disappointment.
What can the method help me with?
The PBSP method can help with current difficulties, with unhealthy patterns of behaviour, with problems that have been recurring from an early age and many other issues (i.e. anxiety, psychosomatic issues, depressive states, fears, etc.)