Event Information
Refund Policy
Contact the organiser to request a refund.
Eventbrite's fee is nonrefundable.
Discover your PURPOSE and Explore your VALUES Start living the LIFE you say you WANT and Get back into the Driving Seat of your LIFE
About this Event
About this Event
Are you waking you up at 3 am? What's keeping you up at 3 am?
If yes, then join me on a journey of self discovery and clarity to revolitionise you inside out
This workshop is for you, if ...
-You are feeling disconnected and demotivated with yourself and life
-You are busy being a cheerleader to others and have ignored your wants, passions, desires and dreams
-You want to move forward towards your desried vision but don't know how
-You are consumed with an unhealthy mindset and feel ''stuck''
Your takaways will be...
-Bringing your values to life and feeling motivated
-Reconnecting with your purpose in life having a direction to move in
-Clarity and focus in decision making of what you want and why
-Reshaping your thoughts,beliefs and actions
-Rewriting your Life's Story on your TERMS
'This new version of you is within reach – so let's stretch your potential and make it happen!'
"Bhavya is quite an insightful life coach. I came to her at a time when I was stuck in an emotional rut, which I couldn't get past without facing it head on. I took comfort in her listening and gentle nudges towards directing the flow of my rogue emotions towards my acceptability. That is what I needed at the time."
MRS M.H - LONDON
"Bhavya and I connected on social media as I was trying to establish the correct path for my career. In just one session Bhavya had picked up on the true essence of what I needed to do and how to get there. We established key words and created an action plan. Very helpful!"
MRS ALEX - LONDON
''Good questions asked to open up yourself. More motivated to look at various aspects of myself going further with Bhavya''
MR N- LONDON
''Liked the visualizations to help me connect to myself and centre me. Many new areas of thinking were explored, things I would have never thought of I am looking into''-
MISS M.E.L - JORDAN
''I am new to this. Quite intriguing and beneficial''-
MR G.MC - LONDON
''Excellent understanding of myself, which automatically assisted me in overcoming many barriers in my life. Enjoyed doing the perspective exercises as it helped me to shift my focus as well as give new things a try' and a thought'-
MR A – LONDON
''Encouraging and supportive guidance, on this adventure and exploration of various aspects in and of my life. Also got me thinking about my next stage of life''
MR S - LONDON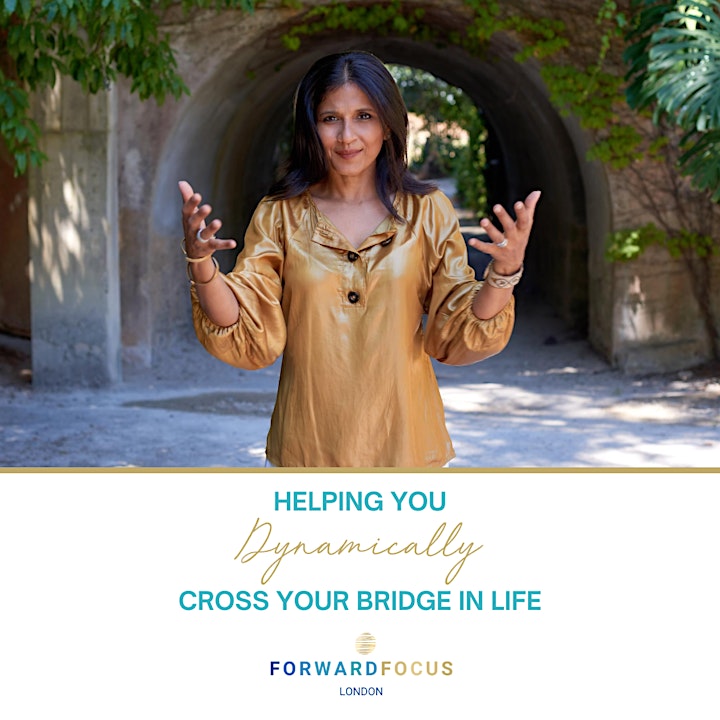 Date and Time
Location
Refund Policy
Contact the organiser to request a refund.
Eventbrite's fee is nonrefundable.