A course designed to help you gain clarity and motivation so that you finally take action on making your passion a reality.
About this event
As we approach the last part of the year are you feeling in need of a little boost?
Have you found your motivation waning?
Or perhaps you're feeling unclear about what next steps to take?
If you answered 'yes' to any of those questions then you join countless others. After a pretty uncertain couple of years it's completely normal to feel a little lost and in need of a reset.
To get that motivation and clarity back grab your FREE seat today!
We all get knocked from time to time and it can be easy to lose sight of what you love and the oomph you need to get it done - it all starts to feel a little blurry doesn't it?
It's time to discover the clarity and purpose that turns your incredible ideas & passions into reality. This half-day course is jam-packed full of practical exercises and tips & tricks all specifically designed to shift your focus & mindset so that you can get on with creating the life that gives you the fulfilment and excitement that you truly deserve!
Places are COMPLETELY FREE and include your work pack for the day. You will also receive access to an incredible offer for 1-2-1 coaching with me if you're looking for a more in depth exploration and further support to achieve your goals. More info to be shared on the day.
What are you waiting for? Grab your space today and get that mojo back!
About the Host
Caitlyn trained as an actress, has been working as a freelancer for over 10 years and is about to qualify as an ICF accredited transformational coach.
Aware of the lack of support offered to creatives and freelancers, Caitlyn founded The Authentic Project in 2017 with the intention to build a platform which offered the freelancer all-around support in order for them to thrive in their chosen profession.
Caitlyn believes that vulnerability and raw honesty are the most powerful qualities we have as humans. They have the power to open us up to new experiences; to push us to take steps we wouldn't normally take, and to allow us to forge real connections with people. Combine that with some focus, a healthy mind and a lot of silliness and you'll be ready to go!
Testimonials
'Caitlyn had a warm presence throughout the day and gave us plenty of room to think and share our experience with each other. She made me feel safe to be open and honest about what I found challenging, and she created a space for all of us to progress together with clarity'
Tor Njamo, a Crystal Healer, Spiritual Development & Wellbeing Coach
'It's opened my eyes to loads of new things and I would 100% recommend that you join Caitlyn's events on Zoom and in person when they open, I'll 100% be going! Really great day! I am full of so much new knowledge now and I"m very excited to see what the future holds'
Lucy Toone, Tomm Jewellery
'I just wanted to say a huge thank you for your seminar today. I think we forget how much inspiration we can get from other peoples guidance and shared experience and your course really highlighted that. We are all human and although we may feel lost or that our feelings are unique, frankly most people are in exactly the same boat.
I feel more focused than ever and I am hugely excited to have a new tool kit for success (however we deem it) to play with. '
Truly thank you!
Victoria May
'Wow! In five hours Caitlyn took me from confused to clear-headed in such a kind, comforting way. Unbelievably generous with her time and knowledge, through a series of fun, empowering exercises Caitlyn helped us recognise our limiting beliefs, guided us through how to find our passion and purpose, then showed us how to clarify our next steps and action towards our goals. I can't recommend working with Caitlyn enough.'
Tania Russel
I Just want to say a MASSIVE thank you for the time and energy you put into the last five hours, it was so insightful and such a breath of fresh air to hear other talking about their goals, fears and motivators. If I'm honest, I thought 5 hours would be too long, but it flew by so quickly and we went at a really nice pace! Would recommend to anyone looking to gain clarity on their situation and ambitions! Thank you so much!
Laura Harris
'I just want to say 'thank you', you've re-sparked my zest for life and I've been so motivated ever since'
@aunaturellie
'The course was well structured, the content was comprehensive and I really liked the balance you struck between explanations, stories and no-pressure group work and feedback. It has certainly given me a lot to think about! As a course leader, you were incredibly engaging and quietly but firmly encouraging -thank you.'
Cat @the_caterpillars_kimono
'I learnt a lot of useful tips and definitely received the motivation I needed to get up and do something. It was wonderful meeting you, you are certainly fab at what you do and a brilliant inspiration.'
Muskaan
'Today I feel amazing and soo much clearer on the road ahead. It's time to start prioritising myself and what I want my life to be…thank you for giving me that courage.'
Emily Parsons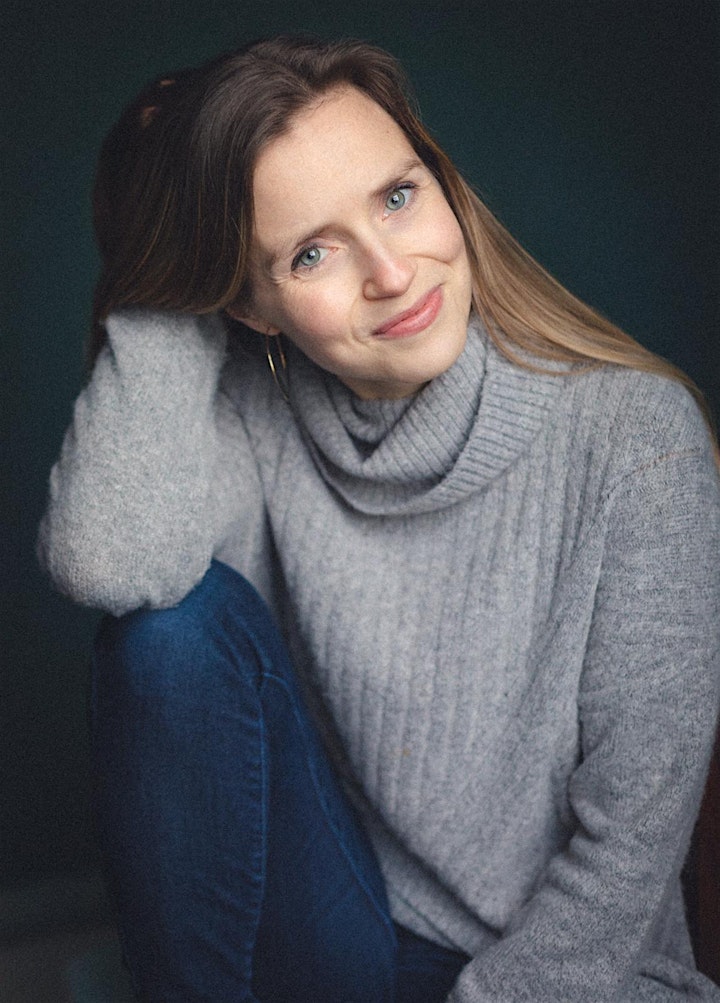 Organiser of Discover Your Purpose & Passion - Finding Clarity & Direction
We are an online lifestyle magazine dedicated to delivering honest and practical support to creatives and freelancers like. We offer real and authentic insights, practical advice, inspirational interviews as well as a wide variety of content designed to help one thrive in the often unpredictable freelance/creative world.  We are extremely passionate about creating a community amongst freelancers who otherwise could feel alone, directionless and unsupported. We are here to provide guidance and practical help our readers to thrive in the often unpredictable freelance world.